How To Ask Your Crush To Hang Out (Without Sounding Desperate)
Introduction
When you like someone, it can be an intimidating thought to ask them out. This is because asking someone on a date, or to hang out lets them know that you are interested and means that you risk being rejected.
If you have noticed flirting in your conversation, this may be a sign that they are likely to say yes but it is not a guarantee, which can make people anxious. Many worry that by asking someone out, they will sound desperate, and they do not want to be seen in this way but there are many ways to ask someone out in a natural manner.
How To Ask Your Crush To Hang Out Without Sounding Desperate?
One of the best ways to ask someone out is to ask the question in a way that gives them an easy 'get out' if they are not interested. This could be inviting them out to an activity or event you were planning to check out. This will allow them to not feel pressured by your question and will make them feel more at ease. Additionally, it ensures that you do not look desperate as it sounds like you would like to see them, but it is not vital if they do not want to meet you, or they have plans.
How to Phrase A Message Like This
Let's take a look below at how to construct a message like this if you are asking them via text message.
You can see in the message above; that the invitation is casual and yet still shows your interest. It gives them an easy way to say that they can't meet you, without making it awkward between you.
Learn more about whether you should text a guy when they have rejected you here.
If you are nervous about hanging out with a person one on one or have had bad first dates before if you are meeting a person for the first time, you can hang out with your crush and a group of friends and still get to know them. If this is successful, a second date can be organized where it is just the two of you. This takes a lot of the pressure off a date at the very beginning of a potential relationship.
What To Do When Hanging Out With A Girl
When planning on asking your crush out on a date, it can be difficult to know what to do when hanging out with them. You want to choose an activity that shows the girl you are interested in that you listen to what they have to say and know them well. This will make you look attentive and that you care.
Think about the conversations you have had, either by text, in person, or through a dating app you're chatting on like Hinge or Bumble. If you have access to their social media, look at their previous posts and stories to see the type of things that they are interested in. You can then use this information to plan a date that they will not only enjoy but that they will realize has taken some thought from your end.
Things to look for would include what type of food they like to eat, places such as restaurants or museums that they have said they want to visit, or hobbies that they like taking part in. It could even be something as simple as asking them to watch the next episode of their favorite TV show together. This will allow you to plan a date that they will enjoy – meaning that they will be more likely to want to go on another with you.
When you are actually hanging out with a girl that you like, make sure that you are attentive and complement them. Ask them questions and engage in conversation to find out more about them, as well as share some more information about your life. This will help establish a connection between you, which you can then continue to explore in future dates.
Meeting someone in person that you met on a dating app? Check out our article on what to do when meeting someone from tinder.
What To Do When A Girl Says She Has No Plans?
If a girl that you like drops into conversation that they have no plans, this is the perfect opportunity to arrange a date with them. Often, you will find that if you give an open invitation, it can be hard to pin someone down to actually meet them. If you know that they are free over the weekend or on a particular day, consider asking to meet them at a specific time and place, as they are more likely to take you seriously and commit to the date. It's best to give a couple of options of days and times they might be available. Let's take a look at the example below:
Are you texting a girl that says they are too busy to text? Take a look at our article here.
My Crush Asked Me To Hang Out – What Does It Mean?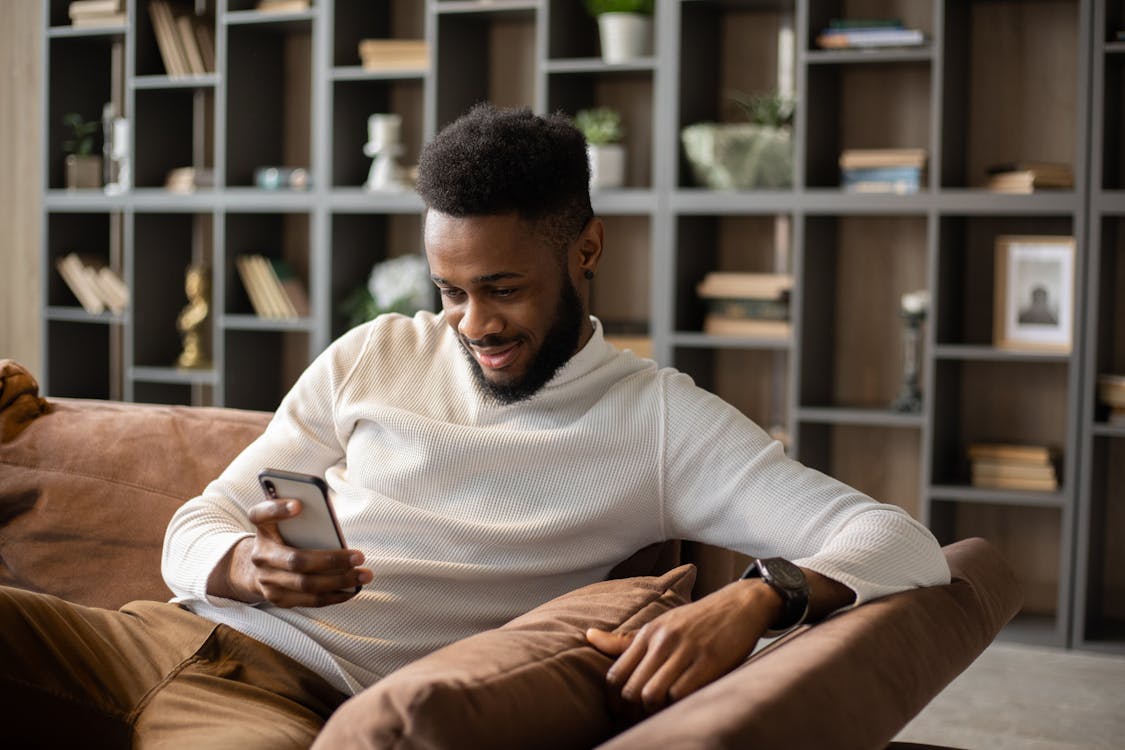 If your crush has asked you to hang out, this is a sign that they are looking to spend more time with you – but is it a date? They might not use the word date but are they looking to spend time with you in a large group, or one on one? If they are wanting to spend time with you alone, this is probably a date. This, combined with flirty messages and behavior in person is a strong sign that they are interested in you romantically.
When they are just getting to know you, they might ask you out with a group, but spend more of their time talking to you throughout the day. The activity may also be a strong indicator – are you taking part in typical 'date-like' activities, or is it more a hang out as friends?
If you are unsure, why not ask your crush out yourself, letting them know how you feel as this will also confirm whether they are interested in you. If you met this crush on a dating app, it is important to know when the right time is to ask them out. Take a look at our article on when to ask a girl out on Hinge here for some great advice.
At the end of the date, let the girl know that you would love to spend more time with them again – and make sure that you follow up on this. Send a quick message to them saying that you enjoyed your time, and wait for them to reply. Also, be sure to tell them to text you when they get home. This will show them that you care about them and give you an idea of whether they feel the same.
When Should You Never Ask A Girl Out
Most of the time, if you are interested in someone, why not take a chance and ask them out. However, there are a few situations where you should avoid doing so. Firstly, if the girl you have a crush on is in a relationship, it is best to avoid this as the situation can become messy.
If they are single, you also need to make sure that they are interested in you. If you are getting signs that they don't like you, you may want to avoid asking them out if you are likely to be put in the friendzone. There are some tell-tale signs that a girl may not be interested in you – if you find that your text messages are a dry conversation where you are receiving one-word answers, or if you are trying to flirt and are not getting anything back.
If you find that your conversations on dating apps like OkCupid or tinder don't seem to be going well – take a look at our advice here.
Additionally, if you have asked a girl about a few times, but they keep saying that they are busy, this might be a sign that they are looking to friendzone you. Stop asking them out as this can just lead to you feeling rejected over and over again. If they were simply genuinely busy, they can rearrange a suitable time with you on their own terms. And if they're not interested, it's best to move on. Dating apps, like Tinder, Hinge, and Bumble, are great for meeting new people.
The Take-Away
I can assist you if you are seeking for a fresh start in your dating life. I can help you boost your dating profile by improving your dating app profile, writing your dating bio, and giving you fantastic conversation starters for apps like Hinge, bumble, tinder, OkCupid, and CMB, in addition to my blog entries.
It might be intimidating to talk to someone on an app like OkCupid — that's where I come in. To get you started, check out some of my tried-and-tested Okcupid message samples.
In addition, I can teach you how to interact via text messages. Learn how to create a good impression while speaking via text messages with my personal coaching and receive feedback on your text conversations if you're not sure where they're heading. Simply contact us to get started right now. I'm looking forward to working with you and transforming your dating life.