Friendzoned: Should I Keep Trying? (Helpful Tips & Examples)
If you've ever been friendzoned, you know how confusing it feels to wonder if you continue the friendship or just move on.
I've noticed this issue repeatedly with clients of my online dating services, so I put this article together to serve as a guide. Keep reading to learn what to do after you've been friendzoned.
Friendzoned – Should I Keep Trying?
If you're in the friendzone, it's possible to escape and move towards a relationship, but the truth is that there's no way to know whether you can ever get out of the friendzone. However, by continuing a friendship, you at least give yourself the chance to build a healthy friendship and potentially a romantic relationship.
My best advice to my clients is to try and get rid of any anger or frustration you feel towards the person that friendzoned you, and instead work on finding other options. Get back on the apps, work on your dating bio and openers, and get ready to find someone interested in you as more than a friend.
Why Was I Friendzoned by a Girl?
Being friendzoned by a girl can happen for several different reasons. Though knowing why you were friendzoned won't change the situation, it might be helpful so you can avoid it in the future. Check out the most common reasons guys get friendzoned by girls:
1. She's interested in someone else
When a girl friendzones you for another person, it hurts just as much as it would if you didn't know the reason behind it. However, just because she's interested in someone else doesn't mean that you aren't a catch.
In these situations, the best thing to do is give yourself some space. It hurts to watch someone you like fawn over someone else, so give yourself the space to get over her and move on.
If you play it cool like the guy in the conversation above, there's a better chance she'll be interested in you if that relationship doesn't work out. Send back a casual text message like, "Thanks for telling me! I'm happy to stay friends if you want!"
2. You weren't making yourself attractive to her
You may think that you were giving her the impression you'd be a good partner, but that might not be true. Chemistry is crucial for attraction, and if she wasn't feeling it, she's much more likely to friendzone you.
But don't give up hope – that can always change if you put effort into yourself and improve your flirting techniques. Don't focus so much on attracting her – instead, focus on feeling attractive in general, and the rest will follow.
By focusing on yourself and getting dates with other people, it may even help her realize she's interested in you as more than a friend – like in the conversation above.
3. She didn't feel the sparks on your date
If you went on a few dates with her before being friendzoned, you're probably wondering what changed. You might be noticing dry conversations between you two or even some soft ghosting, where she likes your message but doesn't respond.
When a girl doesn't immediately feel sparks, she might think you're better as friends. To prevent that, make sure you're on your game in terms of conversation starters and prompts, interesting talks, compliments, and flirting. You'll need to show her you're an exciting, interesting guy that she shouldn't give up on just yet.
If you've received a friendzone text like this after a date, you can stay friends or stop chatting, but you should definitely get on the apps and rebuild your profile to get more dates. A text like this tells you she likely won't change her mind, and that's probably for the best for you – you want someone that's all in.
Learn how to build the most effective online dating profile using my top tips and tricks.
Can a Girl Change Her Mind After Rejecting a Guy?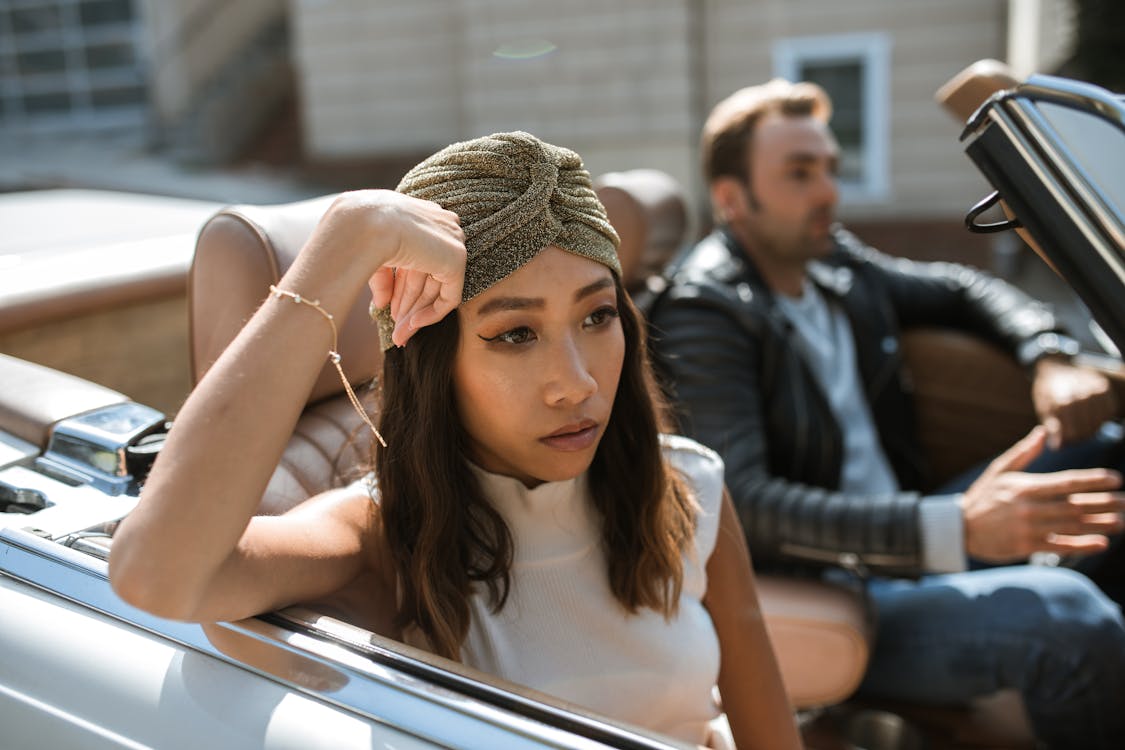 It's always possible for a girl to change her mind after rejecting a guy. There are a few things you can do to help her change her mind, but it's important to remember that "No" means "No." In other words, if she is sure that she doesn't want to be more than friends, you can't change her mind – all you can do is present yourself as an attractive option and let her make a move. Here's how you can do that:
Tell her how you feel
Girls, like guys, appreciate honesty more than anything, and sometimes it can even bring you out of the friendzone. A simple text or statement like this will let her know how you feel:
I know you see us as just friends, so I want you to know that I will never do anything to jeopardize our friendship. That said, know that I'm here if the timing is ever right for us.
When you share your feelings, it might end up like the conversation above, where she rejects you again. But, at least she now knows how you feel, which may help if she changes her mind in the future.
Show her you're a catch
The best way to help someone realize you're more than a friend is to focus on self-improvement like working out, reading more, or spending time with friends. Work on feeling good and looking good so you can prove to her that you're a viable option for a relationship.
Don't spend too much time on her
Depending on your friendship level, you might feel inclined to continue hanging out with her or texting her every day. Instead, give her space to miss you. You might even consider dating around. When she realizes she's not your only option, she can start to question her decision.
Ghosting a Girl Who Friendzoned You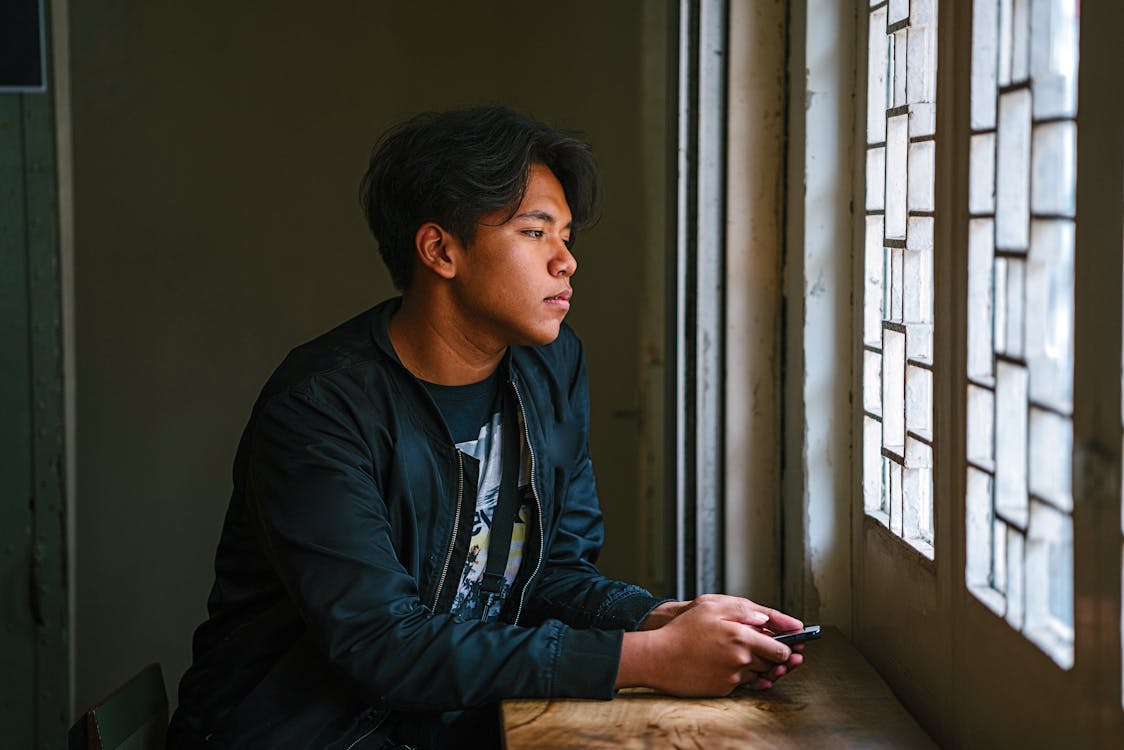 When you get friendzoned, ghosting might feel good. It gives you back the power, leaving her questioning what happened. That said, ghosting may not always give you the result you're looking for.
If you decide to ghost a girl that friendzones you, you're cutting off the chance for her to ever change her mind. Because of that, I don't usually recommend ghosting. However, there are a few situations in which ghosting is the right move:
She was rude, mean, or unkind when she put you in the friendzone.
She's dating someone else that hates you.
It hurts you to stay friends with her.
She may react poorly to being ghosted, like the person in the conversation above. But always take care of yourself first, just remember that it's hard to bring a friendship back from ghosting, so only do it if you don't ever see a future with her.
Cutting off Contact With a Girl You Like
Like ghosting, cutting a girl off is sometimes the only option. If you've been rejected and are experiencing any of the situations mentioned above, it might be the healthiest move to stop texting her.
Consider sending a text message with something like:
I appreciate all the good times we've had, but the way you've treated me recently isn't fair to me. I wish you the best.
I can't stay friends with someone I'm interested in that has a partner that hates me. Stay well. I hope things work out for you.
I want to keep flirting with you, but I know that's not appropriate knowing that you're not interested, and I think we could both use some space.
She might not react well, like the girl in the conversation above, but you can explain yourself calmly as he did. She'll question your decision, but if you know it's the right decision for you, that's all that matters.
Conclusion
Dating is hard, and being friendzoned is one of the worst parts of it. If you've been stuck in a rut, getting friendzoned left and right, and struggling to find the one, I'm here to help. I offer professional dating services to help you get more matches, replies, and dates, so you don't have to toil through online dating alone.
Learn more about my dating profile ghostwriting and my cache of trusted online dating strategies to finally feel success in the world of Tinder, Bumble, OkCupid, and Hinge.