Airbnb Experiences are a fantastic way for hosts to earn extra money while showcasing their passion and expertise on a topic. Whether that's leading a five-star tour of the local city, showcasing your cooking skills with a class, or providing a relaxing yoga session in a secluded location, your guests will want uniqueness, passion, and exclusivity from your Airbnb Experience.
Read on to find out how to create an Airbnb Experience and 15+ ideas for your own unique Airbnb Experience.
How to Create an Airbnb Experience
In order to host an experience that your guests will love, you need to have passion, expertise, and enthusiasm for your local area and activity. The experience must be unique, exclusive, and related to the local area. You'll need a captivating title, description, and photos for your Airbnb listing, in addition to details of your qualifications, requirements of guests, and the location in which it takes place.
What are Experiences on Airbnb?
Airbnb Experiences are in-person or online activities conducted by local hosts from anywhere in the world. Experts in the local area can share their passion for an activity, cause, culture, and local area creating an experience that showcases the magic of where they live.
Airbnb Experiences allow tourists to fully immerse themselves in a new culture when traveling, and the uniqueness and diversity of these tours and activities mean that fantastic memories can be created.
Hosts of Airbnb Experiences typically have a passion or hobby that they want to share with people visiting the area. This could be cooking a certain cuisine, touring the 'unknown' spots of a local city, or teaching outdoor activities.
Need some help writing your Airbnb Experiences listing to attract guests? Get in touch to find out more about my Airbnb Experiences Copywriting service.
What Makes a Good Airbnb Experience?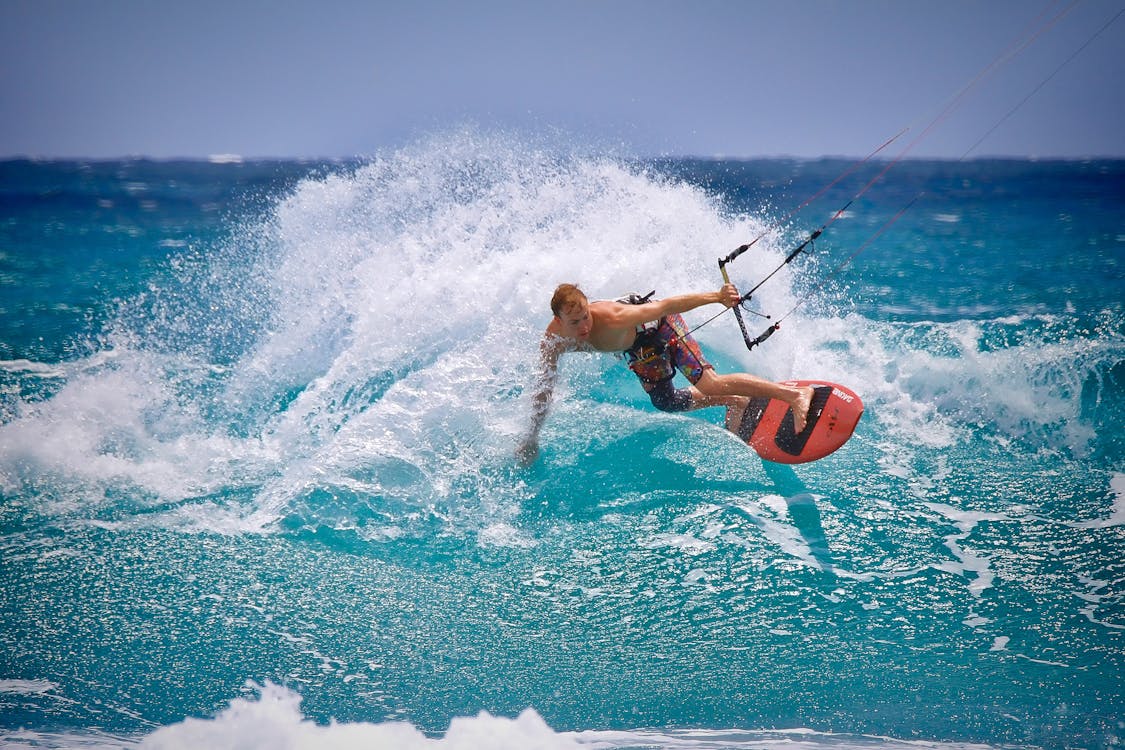 The main features needed to create a five-star Airbnb Experience are passion, expertise, enthusiasm, and creativity of the Airbnb host. In general, great Airbnb Experiences are unique, exclusive, and relate to the local area.
Passion
Passion is contagious, and without it, hosting an experience will seem just like any other job. Your guests need to be able to feel how much you care about the local area or hobby that you are displaying. Good Airbnb Experiences are led by hosts who have a great deal of respect and understanding of their craft, and genuinely love what they do.
Expertise
It goes without saying that a good Airbnb Experience relies on the knowledge and expertise of the Airbnb host. Without this, the guests may as well have tried the activity or walked the tour themselves. Guests want to fully understand and experience the sport, art, or activity they have embarked on, and the expertise of the host is a crucial part of this.
In the example above, the host has clearly demonstrated fantastic expertise on the topic of the royal family, London geography, and British and European history. He has even included some of his credentials in the title of his Airbnb listing, which draws guests to his listing and develops trust from the very first click.
Showcase your expertise in a dazzling Airbnb profile.
Enthusiasm
Like passion, your enthusiasm for your activity will be passed on to the guests who are experiencing it. When you love what you do, your guests will love it too! Host an experience that makes you feel invigorated and fulfilled.
Creativity and Uniqueness
Hosts of Airbnb Experiences need to be adaptable and creative in order to make their experience stand out from the rest. What is going to make your tour, activity, or lesson different from others in the local area? Perhaps it is the location, the price point, or the originality of the idea that makes it unique. Guests want to feel that they're getting the true experience of being a local. It's a bonus if your guests can't do the same experience anywhere else in the world!
In the example above, the Airbnb host is certainly not short on creativity and uniqueness. Glow night kayaking is probably something that hasn't crossed most guests' minds until they see the amazing photos and videos provided by this host!
Relation to Local Area
Fantastic Airbnb Experiences include the local area in the way they are run. Whether that is interjections from the host with information relating to the history and culture of the local area, or whether that is linked by a special location in which the activity or class is taking place.
Exclusivity
Guests don't want to feel like typical tourists when they embark on an Airbnb Experience. This is why the exclusivity of your tour, activity, or class is important.
In the example below, the host has highlighted the personal aspect of the Airbnb Experience that they run, sharing the names and history of the members of their family that are involved in the class. This generates a feeling that this is truly a one-of-a-kind experience, that you won't get anywhere else in the world!
How to Create an Airbnb Experience Listing
When you host an experience, you need to provide certain details in order to create a fantastic Airbnb Experience listing to draw people in. You'll need a title, description, location information, details about the experience, photos, your requirements, and the price of the experience.
Title
Write a captivating and unique title for your Airbnb Experience in order to grab the attention of scrolling guests, and intrigue them to click on your listing.
Read the five golden rules to writing compelling Airbnb titles.
Description
Craft a description that details the ins and outs of your experience, including what you'll be doing and how it will provide guests with a unique flavor of life as a local.
Read more about writing great Airbnb listing descriptions.
Location
Make sure you include the location of your experience so that guests can plan their trip accordingly. Highlight key landmarks and destinations that are a short distance away for their convenience.
Details
Write down some details of what your guests will need to bring, and what will already be provided for them. Include the start time of your experience, and how long it will last. You'll also need to include the maximum group size, which is typically less than 10 people for an Airbnb Experience in order to maintain a certain uniqueness and exclusivity.
Qualifications
Include some information about what makes you qualified to teach or run your activity. Some details about your background and credentials go a long way to making guests feel confident when booking with you.
Photos
Include up to seven high-quality photos relating to the experience, the local area, and previous guests enjoying themselves.
Read my seven tips for writing irresistible Airbnb photo captions.
Requirements and Expectations
Provide information about the minimum age of your guests, and what their required skill level is before undertaking the activity or class. You may want to highlight if your activity is not suitable for some guests, for example, if your cooking class isn't suitable for vegetarians or certain food intolerances, or if your activity is only suitable for those with prior experience.
In the Airbnb Experience description for a paragliding activity day in France above, the host has a clearly defined description and expectations for the guests. They have even included information related to the different flights they offer, and their ability to cater to disabled individuals.
Price
Detail the price of the experience per guest, so your potential customers have all of the information they need to make a decision before they set off on their trip.
Airbnb Experience Ideas
Airbnb Experiences typically fall into one of three categories: culture and history, food and drink and nature and outdoors.
Culture and History
Guided tours
History talks
History and culture classes
Art and music classes
Tour of 'photo-worthy' spots
Street art tours
Shopping tour
Trip across a border
Need a fantastic guidebook to accompany your tour or class? Read more about my Airbnb Guidebook-Writing service.
Food and Drink
Food tours
Drink tours
Wine tasting
Cooking or baking classes
Nature and Outdoor
Sports and dance lessons
Hikes or runs
Activity and event photography
Sunset/sunrise tours
View Airbnb Experiences in your local area here.
In conclusion, hosting an Airbnb Experience requires passion, enthusiasm, expertise, and creativity. You'll want to make sure that your experience provides guests with some magical and unique memories from their stay in your local area.
Do you want some assistance crafting a perfectly-written, captivating Airbnb Experiences listing? Get in touch today to find out more about my Airbnb Experiences Copywriting service.