How to Create an Airbnb Experience That Stands Out (Starter Guide)
Hosting an Airbnb Experience offers hosts an excellent opportunity to earn additional income while highlighting their passion and expertise. Whether you're guiding a top-tier city tour, providing a cooking class, or running a serene yoga session in a secluded location, your guests are searching for uniqueness, passion, and exclusivity in your Airbnb Experience.
Continue reading to learn how to create an Airbnb Experience that will captivate your guests, and explore over 15 innovative ideas for crafting your very own unique Airbnb Experience.
How to Host an Airbnb Experience
To excel at hosting an Airbnb Experience that truly stands out, you must bring passion, expertise, and genuine enthusiasm for your local area and activity. This guide will walk you through the process of creating an Airbnb Experience that is not only unique and exclusive but also provides value to guests. This includes crafting an attention-grabbing title for your Airbnb listing, composing a compelling description, curating striking photos, and providing essential details about your qualifications, guest requirements, and the location where it all takes place.
What are Airbnb Experiences?
Airbnb Experiences encompass a diverse range of in-person and online activities offered by local hosts from around the world. As a host, your role is to channel your expertise and love for your area into an immersive encounter that showcases the magic of where they live.
Airbnb Experiences serve as a gateway for travelers to fully immerse themselves in new cultures during their journeys. The sheer diversity and uniqueness of these tours and activities open the door to creating cherished memories.
To embark on the journey of becoming an Airbnb Experiences host, individuals typically have a special passion or hobby they are eager to share with visitors. This could involve hosting a cooking class centered around a specific cuisine, guiding tours through the hidden gems of your local city, or imparting outdoor adventure skills.
If you're seeking assistance in crafting a compelling Airbnb Experiences listing that will captivate potential guests, feel free to reach out to discover more about my Airbnb Experiences Copywriting service.
What Makes a Great Airbnb Experience?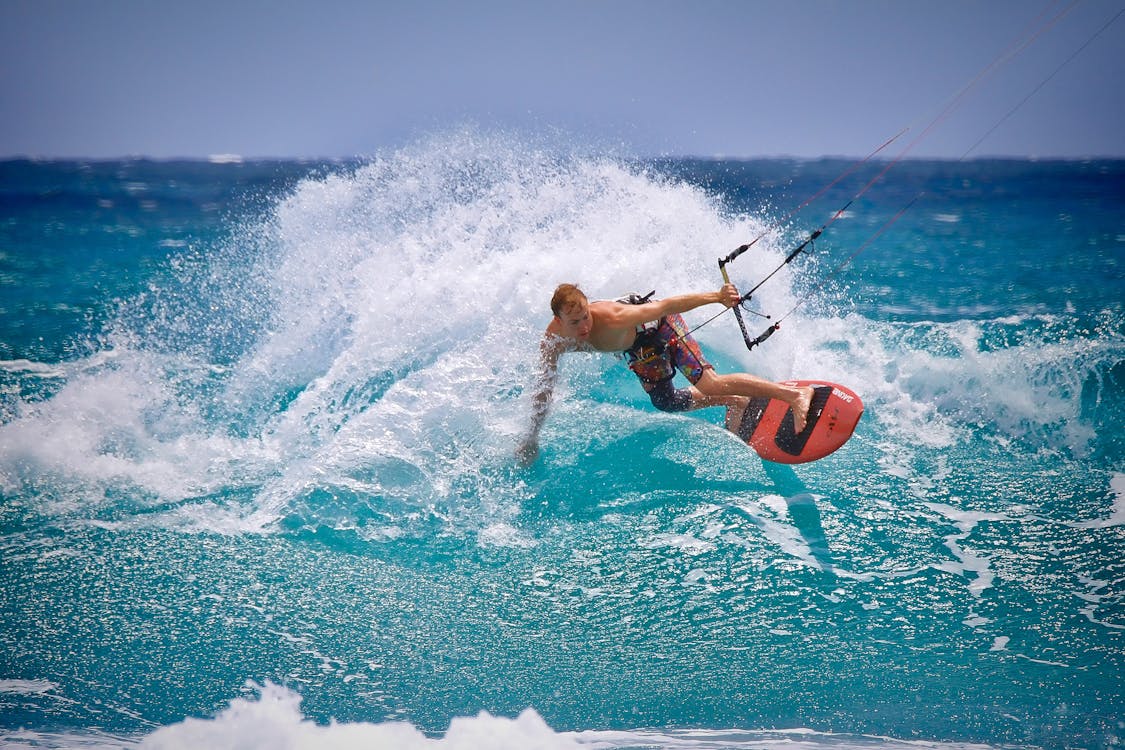 The key ingredients for crafting a top-tier Airbnb Experience boil down to the host's passion, expertise, enthusiasm, and a splash of creativity. Generally speaking, exceptional Airbnb Experiences are distinguished by their uniqueness, exclusivity, and strong connection to the local area.
Passion
Passion is infectious, and without it, hosting an Airbnb local experience can feel mundane. Your guests should be able to sense the depth of your affection for the local area or hobby you're showcasing. Remarkable local Airbnb Experiences are guided by hosts who have profound respect and understanding of their craft, and genuinely love what they do.
Expertise
Unquestionably, a successful Airbnb Experience hinges on the knowledge and competence of the host. Without this, guests might as well have attempted the activity or explored the tour on their own. Visitors yearn for a comprehensive understanding and immersion in the sport, art, or activity they've undertaken, and the host's expertise is a pivotal component.
In the example above, the host has clearly demonstrated fantastic expertise on the topics of the royal family, London geography, and British and European history. He has even included some of his credentials, as a retired royal guard, in the title of his Airbnb listing. This strategic move not only piques the interest of potential guests but also fosters a sense of trust right from their initial click.
Showcase your expertise in a dazzling Airbnb profile.
Enthusiasm
Much like passion, your enthusiasm for the activity will be passed on to your guests. When you revel in what you do, your guests will relish it too! Host an experience that invigorates and fulfills you.
Creativity and Uniqueness
Airbnb Experiences hosts must be flexible and inventive to ensure their offerings stand out. What sets your tour, activity, or lesson apart from others in the local area? Perhaps it's the location, the price point, or the sheer originality of your concept. Guests want to feel that they're getting the true experience of being a local, and it's a bonus if they can't replicate the experience anywhere else in the world!
In the example above, the Airbnb Experiences host is undoubtedly filled with creativity and originality. Glow night kayaking is likely a concept that hadn't occurred to most guests until they encountered the mesmerizing photos and videos shared by this host!
Relation to the Local Area
Outstanding Airbnb Experiences seamlessly integrate the local area into their operation. Whether through insightful commentary from the host on the area's history and culture or through the choice of a unique location for the activity or class, the local environment should play a significant role.
Exclusivity
Guests crave experiences that transcend typical tourist fare. This underscores the importance of the exclusivity of your tour, activity, or class.
In the example below, the host underscores the personalized aspect of their Airbnb Experience, revealing the names and history of family members involved in the class. This cultivates a sense that this is genuinely a one-of-a-kind encounter, an experience unavailable anywhere else in the world!
How to Create an Airbnb Experience Listing
When you embark on hosting an experience, it's essential to provide specific details to craft an outstanding listing that attracts and engages potential participants. Learn the art of creating an Airbnb Experience that truly stands out by incorporating a compelling title, a detailed description, location information, specifics about the experience, high-quality photos, your requirements, and the pricing structure.
Title
Write a captivating and unique title for your Airbnb Experience that grabs the attention of browsing guests and entices them to click on your listing.
Find out how to name your Airbnb to stand out.
Description
Craft an Airbnb description that details the ins and outs of your experience, including what you'll be doing and how it will provide guests with an authentic taste of local life.
Read more about crafting captivating Airbnb listing descriptions.
Location
Ensure that you provide the location of your experience so that guests can plan their trip accordingly. Highlight key landmarks and nearby destinations for their convenience.
Details
Offer details about what your guests should bring and what will be provided for them. Include the start time and duration of your experience. Also, specify the maximum group size, typically limited to fewer than 10 people for an Airbnb Experience to maintain a sense of uniqueness and exclusivity.
Qualifications
Share information that underscores your qualifications to teach or lead the activity. Background and credential details instill confidence in guests when booking with you.
Photos
Incorporate up to seven high-quality photos that relate to the experience, showcase the local area, and show previous guests enjoying themselves.
Read my seven tips for crafting irresistible Airbnb photo captions.
Requirements and Expectations
Provide insights into the minimum age requirement for guests and the expected skill level before undertaking the activity or class. You may need to emphasize if your activity isn't suitable for certain guests, such as vegetarians or individuals with specific food intolerances. Additionally, clarify if your activity is only suitable for those with prior experience.
In the Airbnb Experience description for a paragliding activity day in France mentioned above, the host has presented a clearly defined description and expectations for the guests. They've even included information regarding the different flight options available and their ability to accommodate disabled individuals.
Price
Detail the cost of the experience per guest, ensuring potential customers have all the necessary information to make an informed decision before they proceed.
By incorporating these elements into your Airbnb Experience listing, you'll create a compelling presentation that draws in potential participants and sets the stage for an unforgettable experience.
Coming Up With Airbnb Experience Ideas to Launch Your Journey
Airbnb Experiences commonly fall under three categories: culture and history, food and drink, and nature and outdoors. Here, we present some simple Airbnb Experience Ideas to empower you to make money with your offerings.
Culture and History
Guided tours
History talks
History and culture classes
Art and music classes
Tours of 'photo-worthy' spots
Street art excursions
Tailored shopping tours
Trips crossing borders
In need of a professional Airbnb welcome book to complement your tour or class? Learn more about my Airbnb guidebook services.
Food and Drink
Food tours
Drink tours
Wine tasting
Cooking or baking classes
Nature and Outdoor
Sports and dance lessons
Hikes or runs
Immersive activity and event photography
Sunset/sunrise expeditions
Discover Airbnb Experiences in your local area here.
Hosting an Airbnb Experience is a venture fueled by passion, enthusiasm, expertise, and creativity. You'll want to ensure that your experience creates magical and unique memories for guests during their stay in your local area. By combining your passion and know-how, you can truly capitalize on Airbnb Experiences and create a memorable journey for all.
Looking for help in crafting a meticulously written, alluring Airbnb Experiences listing? Reach out today to learn more about my Airbnb Experiences Copywriting service.