Why You're Not Getting Airbnb Bookings (12 Tips to Boost Conversions)
It can be frustrating when you've worked hard on a property, you post it on Airbnb, and then your listing just doesn't perform. Read on to find out why your listing might not be getting bookings, how Airbnb defines occupancy rate and the twelve ways that you can increase your booking rate.
Why Am I Not Getting Any Airbnb Bookings?
If you're not getting any Airbnb bookings, it could be because your minimum night stay is too long, or your guest requirements are too strict. It could also be because you've set the wrong nightly rate, whether it be too high or too low. In addition to this, your listing could be performing badly in the Airbnb search algorithm as a result of slow responses, lots of cancellations, or negative guest reviews. You could also have a boring or off-putting title, and poor-quality photos.
Find out how to increase your Airbnb bookings here. 
How is Airbnb Occupancy Rate Calculated?
The average occupancy rate of an Airbnb property is calculated by dividing the number of nights booked by the total number of nights that are available to be booked (including those that are booked). It summarises, as a percentage, the number of nights that are booked by guests.
For example, if you have 12 nights booked out of a total possible 30 nights in one month, that would be an occupancy rate of (12 ÷ 30) × 100 = 40%, which is ok but there is room for improvement.
Ideal Occupancy Rates
Having a good occupancy rate is an indication that your short-term rental business is doing well. It shows that your property is a favorite among your guests, and therefore indicates a good revenue. However, a higher occupancy rate does not always dictate higher profits. There is no point in having a 100% occupancy rate if your property's nightly rate is too low to bear any profits. You'll need to find the sweet spot between how much you charge your guests, and how full you want your property to be.
Ideal Nightly Rates
If you have an occupancy rate of more than 60% looking ahead for three months, then the chances are your nightly rate might be too low. If this applies to your vacation rental property, consider gradually increasing your nightly rate each week until your occupancy rate sits at approximately 50%. This will not only help to maximize profit, but also minimize your time spent preparing for the arrival of new guests, or responding to maintenance queries.
Here is what to include in your pre-booking message to guests
Consider Seasonality
Many Airbnb short-term rental properties are season-dependent, meaning they get more popular at certain times of the year. You will probably want to adjust your pricing strategy to accurately reflect your occupancy rate at different times of the year. For example, if you have a beachfront property in a popular tourist destination, your nightly rate is going to need to be much higher in the summer months than over winter.
12 Ways to Increase Your Airbnb Booking Rate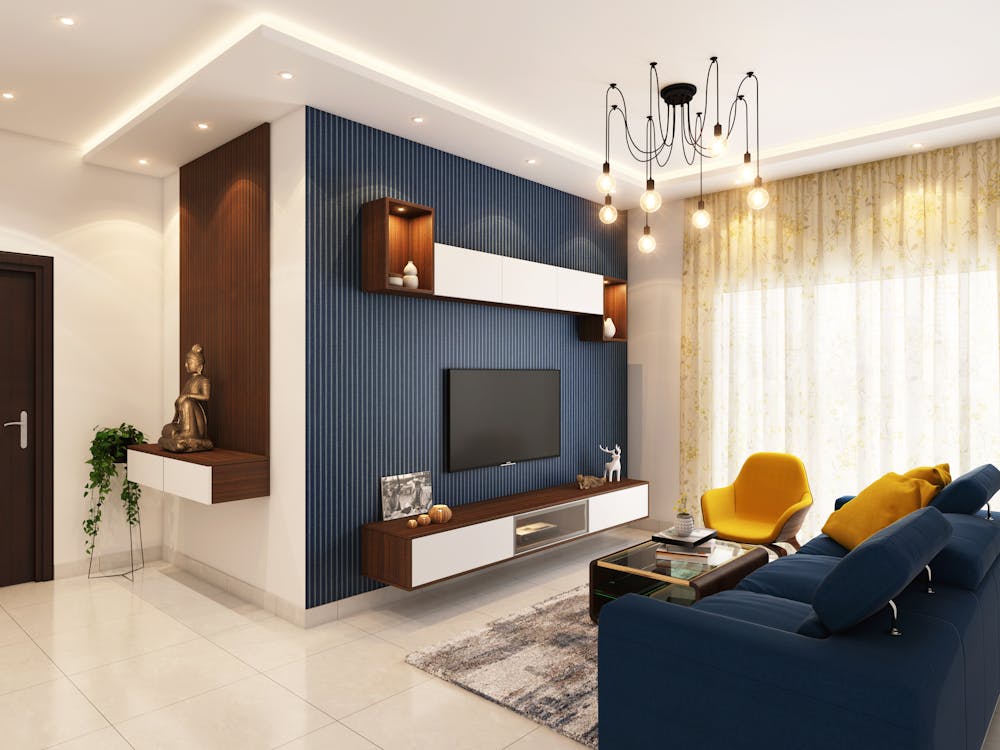 Some of the best ways of increasing your Airbnb booking rate are to improve your listing's performance in Airbnb's search algorithm, make sure that your title and listing description are up-to-scratch, consider your pricing strategy, and get more fantastic guests reviews. In addition to this, building your Airbnb host profile, improving your photos, and being a responsive host will all help.
1. Improve Your Airbnb Search Ranking
One of the best ways to improve the occupancy rate of your vacation rental property is to improve your chances of being seen by potential guests, by improving your performance in Airbnb's search algorithm. You can do this by regularly updating your calendar and prices, and being extremely quick at responding to messages.
Download the Airbnb search engine optimization bible here.
2. Write a Catchy Title and Description
Another way to increase the number of bookings for your Airbnb is to make sure you have an eye-catching title and listing description to capture the attention of your potential guests. These should be creatively worded to stand out from the rest, and get across all the relevant information that readers will need to know.
In the example above, the Airbnb host has utilized the character limit of the title and effectively captured the attention of guests with the adjective 'stunning'. They have also used the abbreviation 'apt' to get across all of the information they need to. However, they could have abbreviated
"with" to "w/" to save further spac.
Read more about writing fantastic Airbnb titles and listing descriptions. Alternatively, get in touch to learn more about my Airbnb copywriting service.
3. Consider Your Pricing
You can also improve your booking rate by changing your pricing structure. You'll need a pricing structure that changes with seasons and demand levels. If you're struggling to get bookings, consider reducing your nightly rate for a month or so and see if it improves. Once you've been operating for a while and have some great guest reviews, then you can consider increasing your pricing again.
4. Push for Great Guest Reviews
Guest reviews are a huge part of building trust with potential guests, which itself is a big part of securing a booking. Incentivize your guests to leave a good review, and remind them after their stay to let Airbnb know what they think. Great reviews can be won by providing an excellent service to your guests. If you're struggling to get reviews to begin with, why not ask friends and family to leave a review for you!
The host of the Airbnb property shown above has 106 five-star reviews, which shows their credibility and commitment to providing a great guest experience.
Read more about responding to negative reviews.
5. Build Your Host Profile
Another important part of increasing your booking rate is creating a strong host profile that shows personality and professionalism. Airbnb host profiles should serve as a quick introduction, containing a few facts about yourself and why you rent properties on Airbnb.
In the example above, the Airbnb host has included a friendly profile picture, information about their family life, and details about their hobbies. They also are a superhost, verified, and have a ton of reviews. This helps to build trust with potential guests and leaves a positive first impression. However, they could have included a few more details in their profile bio about why they started hosting on Airbnb and their other experiences.
Learn how to write a dazzling Airbnb profile here.
6. Improve Your Listing Photos
Make sure your listing has some fantastic, high-quality photos to attract the attention of your guests and win them over. Your photos should be bright, with minimal distractions within them whilst still showing some character and personality of the space. It is well worth the investment to get these photos taken professionally. You should also consider the keywords you want to include in your photo captions in order to improve your listing's performance.
Read my seven tips on writing irresistible Airbnb photo captions.
7. Be Responsive
Airbnb favors hosts who are quick and efficient with their replies. In particular, Airbnb recommends that hosts should aim to respond to inquiries within 24 hours. The speed of your responses is one of the determining factors of superhost status. If you find that you're getting a lot of messages but few bookings, you may want to consider setting up some automatic messages so that you can improve your response rate.
8. Avoid Cancellations
Airbnb also favors those hosts who limit their cancellations. Reducing your cancellations will improve your ranking in Airbnb's search algorithm, resulting in more clicks and hopefully more bookings! One way of avoiding cancellations on your end is to ask the guest to cancel it from their side instead, this way it doesn't harm your profile or rating.
9. Gain Superhost Status
Having Superhost status is another fantastic way of increasing the booking rate of your vacation rental property. Not only does having this status help to build trust with your potential guests, but it also improves your listing's ranking in the Airbnb search algorithm so that your listing gets pushed out to more people. To become a superhost, you must have had at least 10 stays over the past year, a 4.8+ rating, an under 1% cancellation rate, and a 90% response rate.
Download the Airbnb Superhost Checklist
10. Promote Your Listing
Be proud of your property! Give your friends and followers regular updates about your property, including any ongoing maintenance or upgrades you are making. Advertising your property on social media such as Facebook, Instagram, Pinterest, and TikTok is a great way to spread the word about what you do.
Learn how to promote your Airbnb to maximize views and clicks
11. Keep Your Listing and Availability Updated
Airbnb favors hosts who are active and engaging with their site. This means pushing those listings with regularly updated descriptions, pricing, and availability. This engagement shows that you are an attentive host who is actively securing more bookings. Consider tweaking your listing slightly every three to four weeks as a way of showing Airbnb that you are engaged and active.
12. Test and Measure Your Listing
Finally, test and measure the strategies listed above that you put into place. Did a price decrease actually work to increase your occupancy rate, or did it just decrease your revenue? Are your brand-new sparkly photos doing the trick? If so, take more for your other listings!
Why Am I Not Getting Many Bookings Requests Airbnb?
There are a few reasons why your Airbnb listing isn't performing as well as you'd like:
Your title may not be catchy enough
Your listing might not be compelling or have the right content
You could be too slow at responding to inquiries
You could be canceling too many bookings
Your photos could be too poor, or not show the property in its best light
Your price may be too low
Your price may be too high
Your host profile may not be hitting the mark
You may have not enough reviews
You may have too many negative reviews
Your minimum stay may be too long
Your guest requirements could be too strict
Your property may not be in a good enough condition
Need help fixing your listing? Read more about my Airbnb copywriting service here to find out how I can help write you a great title, listing description, and host profile description.
There are many reasons why your occupancy rate may not be as high as you want it to be. It could be to do with your listing: a bad title, description, or photos. It could be to do with your profile: poor reviews, a bad profile description, or a lack of references. It could be to do with your service: bad reviews, a lack of reviews, or a lack of trust with guests. Whatever it is, we can help you fix it. Get in touch to find out more about our vacation rental copywriting service.