How to Increase Your Airbnb Bookings and Occupancy Rates
It can be quite frustrating when you've put a lot of effort into preparing your property, and listed it on Airbnb, and yet your listing doesn't seem to generate the desired results.
In this comprehensive guide, we'll delve into the reasons why your listing may not be receiving the attention it deserves, explore Airbnb's definition of occupancy rate, provide effective strategies for boosting your occupancy rate, and offer valuable tips on how to increase your Airbnb bookings.
Why Am I Not Getting Bookings on Airbnb?
If you find yourself in a situation where you're not getting Airbnb bookings, several factors might be at play. This could be due to a lengthy minimum night stay requirement or overly strict guest criteria. It might also stem from setting an incorrect nightly rate—either too high or too low. Furthermore, your listing's visibility in the Airbnb search algorithm could be adversely affected by factors such as delayed responses, frequent cancellations, or negative guest reviews. Additionally, a lackluster or unattractive title and subpar-quality photos could be contributing to the issue.
Find out how to increase your Airbnb bookings here.
How to Find Out Your Airbnb Occupancy Rates?
The average occupancy rate for an Airbnb property is determined by dividing the number of nights booked by the total number of nights available for booking, which includes those that have already been reserved. This metric is expressed as a percentage and represents the portion of nights occupied by guests.
To illustrate, suppose you have 12 nights booked out of a total of 30 available nights in a given month. In this case, your occupancy rate would be calculated as (12 ÷ 30) × 100, resulting in a 40% occupancy rate. While this is decent, there is room for improvement. If you're wondering how to find out the Airbnb occupancy rates for your Airbnb, there are numerous tools and resources available to help you monitor and analyze your property's performance, including Airbnb's host dashboard and AirDNA.
Ideal Occupancy Rates
Maintaining a healthy occupancy rate signifies that your short-term rental business is thriving. It indicates that your property is a preferred choice among guests, which, in turn, translates into favorable revenue. However, it's important to note that a higher occupancy rate doesn't always equate to higher profits. Having a 100% occupancy rate is meaningless if your nightly rate is too low to generate significant profits. Therefore, striking a balance between increasing occupancy rates and preserving profitability on Airbnb is essential. You'll need to determine the ideal equilibrium between guest pricing and property occupancy to achieve this effectively.
Ideal Nightly Rates
If your occupancy rate consistently exceeds 60% over the next three months, it may suggest that your nightly rate is too low. In such cases, consider gradually raising your nightly rate each week until your occupancy rate hovers around 50%. This approach not only maximizes profit but also reduces the time spent preparing for new guest arrivals.
Find out what to include in your pre-booking message to guests
Consider Seasonality
Many Airbnb short-term rental properties experience seasonality, with popularity fluctuating at different times of the year. To accurately reflect your occupancy rate during various seasons, you may need to adjust your pricing strategy accordingly. For instance, if you own a beachfront property in a sought-after tourist destination, your nightly rate should be substantially higher during the summer months compared to the winter season.
How to Increase Occupancy Rate on Airbnb: 12 Tips to Follow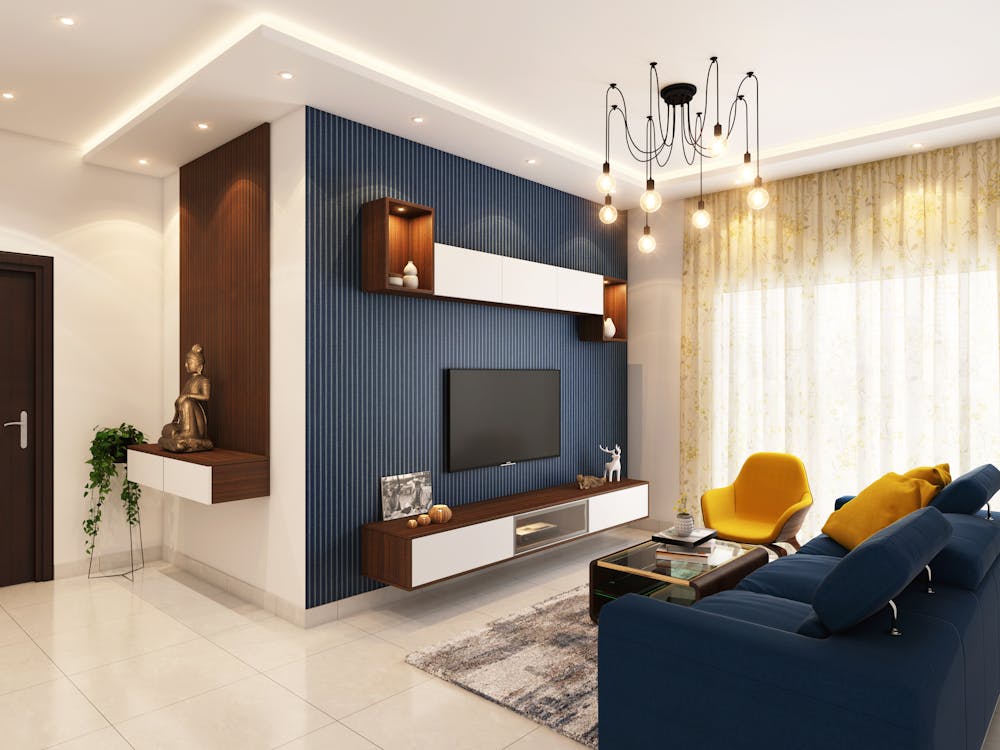 Increasing your Airbnb occupancy rate involves several key strategies. These include enhancing your listing's visibility in Airbnb's search algorithm, perfecting your property's title and description, optimizing your pricing strategy, and accumulating stellar guest reviews. Additionally, crafting a compelling host profile, improving your property photos, and maintaining responsiveness is crucial for success.
1. Improve Your Airbnb Search Ranking
To increase Airbnb reservations, it's essential to elevate your listing's visibility in Airbnb's search results. This can be achieved by consistently updating your calendar and prices while swiftly responding to messages.
Download the Airbnb SEO Bible for a step-by-step guide to increasing your Airbnb bookings.
2. Craft an Engaging Title and Description
Another tactic to boost Airbnb bookings is to create an attention-grabbing title and a detailed listing description. These should be artfully worded to ensure your Airbnb listing is unique and conveys all necessary information.
In the example above, the Airbnb host has effectively used the title's character limit, grabbing guests' attention with the adjective "stunning." They've also used "apt" for "apartment" to save space. However, to further save on characters, they could have abbreviated "with" to "w/."
Read more about writing fantastic Airbnb titles and listing descriptions. Alternatively, get in touch to learn more about my Airbnb copywriting service.
3. Strategize Your Pricing
Revamping your pricing structure can also improve your occupancy rate. Adopt a flexible pricing strategy that adjusts to seasonal and demand fluctuations. If you're struggling to secure bookings, consider temporarily lowering your nightly rate. Once you've garnered positive guest reviews, you can revisit your pricing.
4. Cultivate Exceptional Guest Reviews
Guest reviews play a pivotal role in building trust with potential guests and securing bookings. Encourage guests to leave positive reviews and remind them after their stay to share their feedback with Airbnb. If you're initially struggling with reviews, consider asking friends and family to leave reviews.
As seen above, the Airbnb host has accumulated 106 five-star reviews, highlighting their credibility and dedication to guest satisfaction.
Read more about responding to negative guest reviews.
5. Build Your Host Profile
Creating a robust host profile that reflects your personality and professionalism is crucial for increasing your Airbnb occupancy rate. Your profile should provide a brief introduction, sharing a few personal facts and your motivation for renting properties on Airbnb.
In the example above, the Airbnb host has included a friendly profile picture, shared details about their family life and hobbies, and has numerous guest reviews. While this builds trust with potential guests, expanding their profile bio and adding insights about their hosting journey could enhance the profile further.
Learn how to write a dazzling Airbnb profile.
6. Upgrade Your Listing Photos
Ensure your listing features high-quality photos that captivate potential guests. Bright, uncluttered images that convey the character of your space are essential. Investing in professional photography is worthwhile. Consider incorporating relevant keywords in photo captions to enhance your listing's performance.
Read my seven tips on writing irresistible Airbnb photo captions.
7. Improve Your Airbnb Response Rate
Airbnb values hosts who respond promptly and efficiently. Aim to reply to inquiries within 24 hours, a key factor in achieving superhost status. If you receive numerous messages but few bookings, consider implementing automated responses to boost your Airbnb response rate.
8. Avoid Cancellations
Reducing cancellations positively impacts your Airbnb search ranking, increasing visibility and, hopefully, bookings. When cancellations are necessary, encourage guests to initiate them from their end to avoid damaging your profile and rating.
9. Attain Superhost Status
Earning superhost status is a significant way to boost your occupancy rate on Airbnb. This status builds trust with potential guests and elevates your listing's ranking in Airbnb's search algorithm. To become a superhost, ensure you've hosted at least 10 stays in the past year, maintain a rating of 4.8 or higher, keep cancellations below 1%, and maintain a 90% response rate.
Download the Airbnb Superhost Checklist
10. Promote Your Listing
Take pride in your property and keep friends and followers updated on maintenance and upgrades. Utilize social media platforms like Facebook, Instagram, Pinterest, and TikTok to showcase your listing and expand your reach.
Master the art of promoting your Airbnb listing for maximum visibility.
11. Keep Your Listing and Availability Updated
Active engagement on Airbnb, including regularly updating descriptions, pricing, and availability, demonstrates your attentiveness and enhances your listing's visibility. Consider making minor tweaks every three to four weeks to show Airbnb that you are engaged and active.
12. Test and Analyze Your Strategies
Finally, implement and assess the strategies outlined above. Determine whether a price decrease actually increases your occupancy rate or simply lowers revenue. Keep a close eye on the effectiveness of your efforts to fine-tune your approach and maximize your Airbnb success.
What to Do When Your Occupancy Rate is Low: Strategies to Increase Airbnb Reservations
Numerous factors can impact the performance of your Airbnb listing. Here are key areas to optimize in order to increase your occupancy rate and reservations.
Your listing's title might lack appeal.
Your listing's description may not be engaging or have the right information.
Slow response times to inquiries could be an issue.
Frequent booking cancellations may be impacting your performance.
Low-quality or unflattering property photos.
Pricing that is either too low or too high.
An incomplete or bland host profile.
A shortage of guest reviews.
An excess of negative guest reviews.
Your minimum stay may be too long.
Your guest requirements may be too strict
A rental property that is not in optimal condition.
As you can see, there are many reasons why your occupancy rate may not be as high as you want it to be.
It might stem from your Airbnb listing itself, featuring a lackluster title, uninspiring description, or unattractive photos.
Your host profile could also play a role, with issues like poor or missing guest reviews, a lackluster profile biography, or a scarcity of references.
Service-related factors may come into play, including delayed response times and a high rate of booking cancellations.
Or it could be linked to various other aspects, such as pricing that isn't competitive or overly strict guest policies.
Carefully review your Airbnb listing and look for areas to tweak and optimize. If you need assistance improving your listing, explore my Airbnb copywriting service to enhance your title, listing description, and host profile description.