How to Boost Your Airbnb Sales (& Maximize Bookings)
As an Airbnb host with one or more listings, the primary focus is to make more than you've invested in your rental property. However, owning a listing is not enough; how to boost sales on Airbnb is the real deal.
Airbnb has nearly four million hosts and over three million listings. Hence, making maximum sales on your listing to make profits among other listings and hosts requires extra effort and creativity.
Fortunately, it is possible to boost sales on your rental property significantly. Proceed on this guide to learn how to boost your Airbnb sales, put your listings on the first page of Airbnb search, and why your listing is not showing on Airbnb.
How can I boost my Airbnb Sales?
You can boost the sales of your rental property on Airbnb through an effective marketing strategy for your listing. Some of the marketing strategies are dynamic and transparent pricing, use of automation tools, digital promotion of rental property, etc
Your success as an Airbnb host doesn't totally depend on adding new listings to your account. Instead, it depends on how efficiently you can maximize your current listing to generate revenues greater than cost.
Most successful Airbnb hosts who make high sales on their listings constantly look for ways to sell their property to guests. If you are earning already on Airbnb, here are some tested and reliable ways to increase bookings on your Airbnb listings:
Adapt Dynamic, Competitive, and Transparent Pricing Strategy
You can only earn more when guests book your rental property more often. Therefore if your pricing system is higher than competitors with the same facility, potential guests will leave your listing. Hence, it would be best to offer a competitive price on your listing to increase bookings on your property.
Also, offer guests a transparent pricing strategy. This act makes guests trust you, and then you get more good responses from them. Finally, avoid billing guests on every facility on your property. These extra fees turn off guests and may attract bad reviews and low ratings.
To ensure your property price is competitive enough, do quality research on rentals in your location with a similar facility to yours. After then, you can adapt your pricing system without overcharging or undercharging guests. This formula of adopting price help to rank your listing higher in search according to Airbnb, increasing your booking rate.
In addition, you must adapt to seasonal and demand changes in your price listing. As the season changes, demand also changes. Therefore your pricing system must be dynamic enough to adapt to changes. For example, many people visit tourist centers during winter and holidays and go on holiday. Therefore, it's reasonable to increase your price during this season. On the other hand, reduce your pricing system to attract more bookings if it's off-season.
Hence, a dynamic, competitive, and transparent pricing system efficiently boosts Airbnb sales.
Sell Experiences to your Potential Guests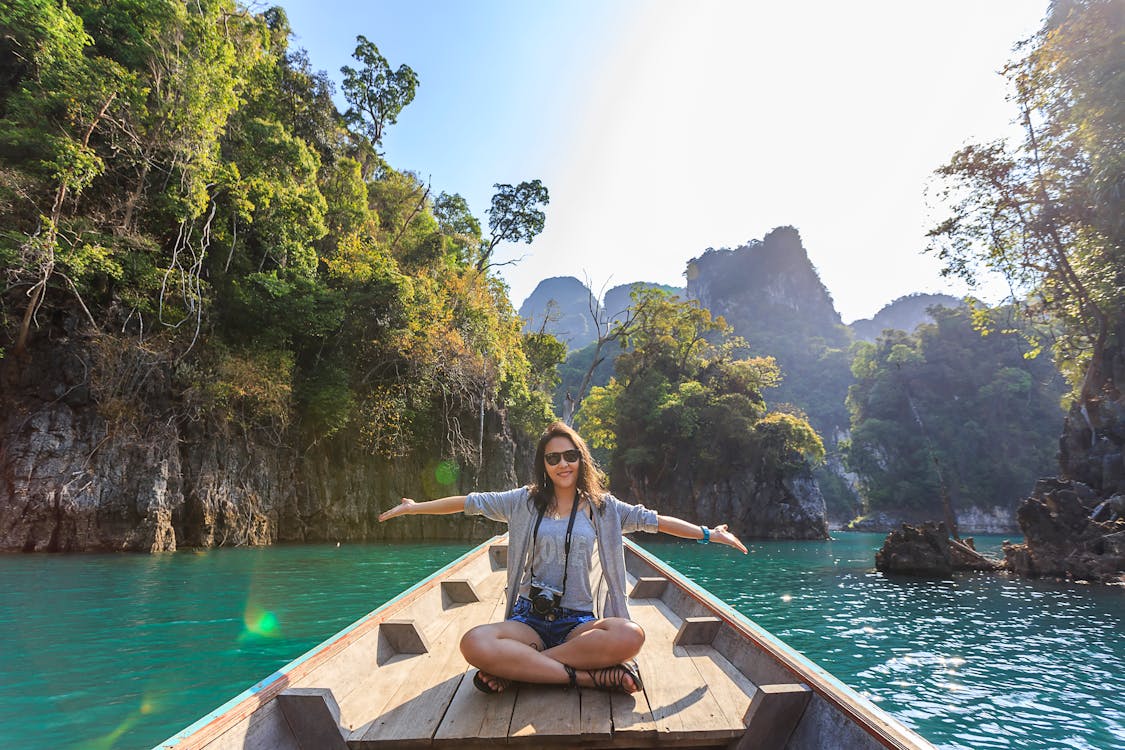 Most travelers and guests don't only look for where to stay. They often look for a place they can stay and have a memorable experience. In addition, most guests want to take advantage of the location around while visiting. Therefore, while listing your property, you should also share available locations around your property as a side attraction to potential clients. These experiences will help you to increase bookings, and therefore more profits.
Airbnb hosts who sell the experience to potential clients attract more guests to their property. To sell experience about the uniqueness of your property and its location, create a detailed and up-to-date guidebook and user manual for your Airbnb listing. Also, you can incorporate photos of your rental property and available location around it with irresistible photo captions.
It would be helpful to consider selling your property's experience and location to clients to boost sales.
Promote your Rental Property Digitally
You can maximize bookings on your rental property and make more sales by promoting your property digitally. Online promotion includes using relevant social media platforms (Facebook, Instagram, Pinterest, YouTube), relevant forums, and websites to advertise your property and attract guests.
Top Airbnb host earners don't focus only on Airbnb to make sales on their rental property. Instead, they use all available digital platforms. Also, they ensure their listing is visible across the website through effective Airbnb SEO.
Learn how to increase your booking and occupancy rate by promoting your Airbnb listing.
Invest in an Appropriate Rental Property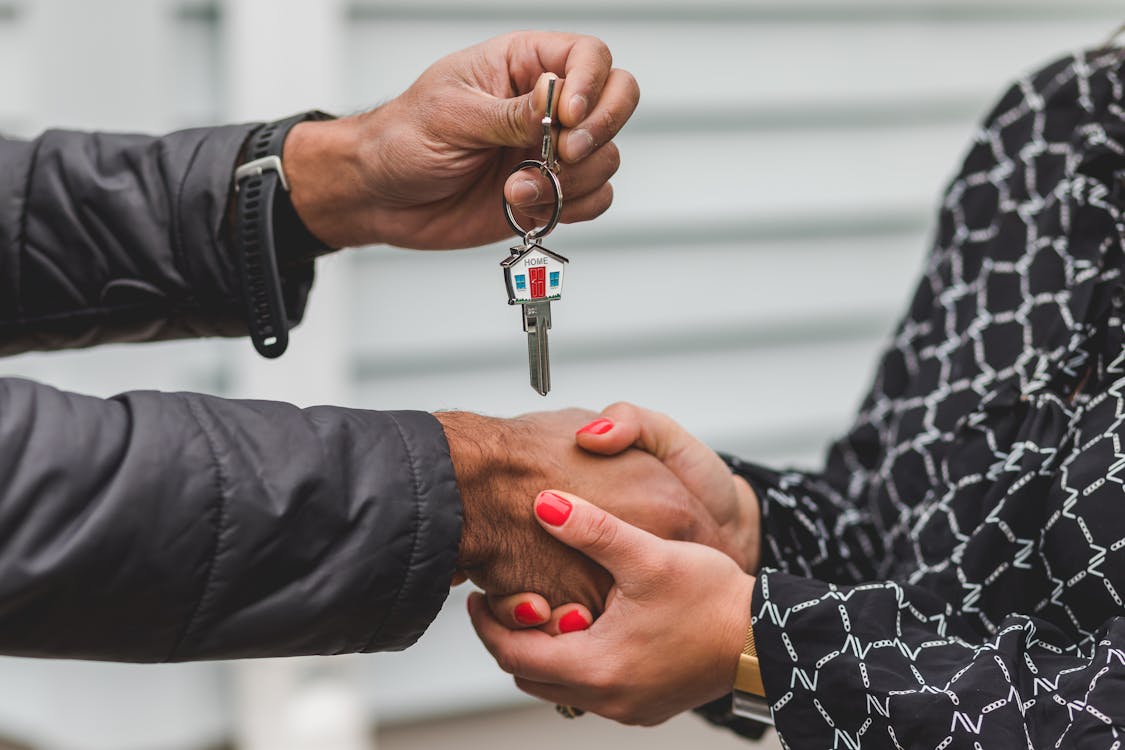 Investing in rental properties for Airbnb is a step, but investing wisely and appropriately is the most important to boost sales. It's a general fact that to boost sales on Airbnb, creating more listings will yield more sales. However, what separates top Airbnb hosts from others is the type of property they invest in or acquire.
As an Airbnb host, invest in appropriate rental property. If you want to invest in new properties to boost sales, you should consider the following:
The profitability rate of the property
The rate of demand for such property in its location
The service you want to offer your target guest
High-demanding rental properties are mostly located in cities and urban areas. Therefore, you can consider investing in rental properties located in urban areas that attract many guests irrespective of the season.
Incorporate Automation Tools
The use of an automation tool helps to manage multiple listings efficiently and improve your performance rate.
These tools help in effectively managing your Airbnb listings and ensure dynamic pricing and communication with potential clients. In addition, the use of such an integrated platform help to manage your listing 24/7.
Some automation tools you should consider for your Airbnb property management are Tokeet, Your Porter, Hostyapp, and OwnerRez.
Embrace this technology to boost your Airbnb sales.
How to be on the First Page of Airbnb?
To boost your Airbnb sales, it's important your listing ranks higher, especially on the first page of any search result. It's a proven fact that potential guests often click listings appearing on the first page of Airbnb search to book.
According to Airbnb, its search algorithm searches through millions of listings to give the guests the right listings. Therefore, there are tons of competitors. Hence, it would help if you incorporated the algorithm's recommendations to secure a spot on the first page of any search.
The Airbnb ranking algorithm uses several factors, such as listing title and description, price, location, guest engagement, etc., to rank listings on Airbnb.
Here is our guide on how to rank higher on Airbnb. Proceed on to bring your listing to Airbnb's first page.
Why is my Airbnb Listing not showing?
Most listing owners on Airbnb often ask this question. Since the visibility of your listing is equivalent to more bookings, your listing must show, especially on the first page. Below are some reasons your listing is not showing:
Amount of Competition
The amount of competition within hosts in your location with similar properties is a determining factor in the visibility of your listing.
As previously stated, Airbnb searches go through millions of listings and rank them according to its search algorithm's factors. If your listing isn't among the top-ranked listings, therefore it won't appear on the first page of Airbnb. As harsh as this could be, it may be why your listing isn't showing.
This simple fact implies that your competitors are doing better on their listings than you. To prevent this, create a catchy listing title, detailed listing description, and a dazzling Airbnb host profile.
Learn how to rank higher on Airbnb to stand out among competitors.
Maybe your Listing is Unlisted or Snoozed
One of the common reasons your listing is not showing is that your listing may be snoozed or unlisted. The good news is by making a few clicks on your Airbnb account; you can solve this issue. To turn this property off:
Select 'Listing' at the top Menu of the Airbnb website or mobile app
Click the 'Listing Details' button
Allow the page to load, scroll to the bottom screen and edit the 'Listing Status.'
If your listing status is showing either snoozed or unlisted, this is most probably why your listing is not showing. Select 'Listed' and click the 'Everyone' button so that your listing is visible to anyone on Airbnb, even those without an account.
Is your Airbnb Instant Booking feature ON?
Instant booking is an excellent feature Airbnb incorporates to ensure quick and efficient booking of your rental property without you having to approve a reservation before booking.
Airbnb stated that their ranking algorithm favor listings with instant booking ON. It simply implies that your listing will rank higher when you ON the features.
Though this feature is beneficial to your listing visibility, it also has cons. The major disadvantage of this is that anybody can book your listing without prior notice.
Tip: Once your property's booking rate is consistent, you can decide to turn OFF this feature if you want.
Contact the Airbnb Customer Support Team
Sometimes the best way to fix the listing visibility problem is by contacting the customer support team to ask questions.
If there's any problem with your listing, they can help fix it and advise why your Airbnb listing is not showing. This step is worth trying if you don't know why your listing is not showing.
You can contact the Airbnb customer team via phone call, email, or live chat.
Final Thoughts
Promoting your Airbnb listing on the platform alone is not enough to make maximum sales of your rental property. Hence, if you want to maximize profit and minimize cost on your rental properties, ensure your listing shows on the top pages of related Airbnb searches. Also, promote your listing with all available platforms around the web.
Contact us for your Airbnb listing copywriting, guidebooks, and other vacation rental copywriting services.