How to Promote Your Listing on Airbnb (& Increase Views)
Airbnb hosts can make a lot of money with their short-term rentals by renting them out. High traffic areas for resort towns or vacation hotspots tend to fill up fast. However, where there's a market, there's competition.
How do you make your Airbnb rental property stand out to guests from the other rentals? Read on to find out!
How to promote your listing on Airbnb?
If you're in a popular area for travelers, tourists, and other stay-over guests, you won't be the only host in the area. Your rental listing on Airbnb is like a sales page. You want to make it look attractive and ideal for prospective guests who are looking for a place to rent.
A good Airbnb occupancy rate – the percent of the time the place is rented out – is 65% or more. If you're still under that, review what exactly you're offering and how those offers can increase the visibility of the property. This includes updating your Airbnb listing's description, improving your pictures, getting more reviews, and optimizing your pricing.
High-Quality Pictures
A picture says a thousand words. Show off the property at every angle. Add different areas of the space and show off every room, a veritable digital tour so potential renters know exactly what they're getting. Includes photos of your living room, kitchen, bedrooms, bathrooms, etc. If you have something unique to offer, such as a spa, Jacuzzi, or games room, be sure to show that off. The more people can see and preview the home the better. People want to see what they're moving into before they arrive, as accurately as possible.
In addition to pictures, be sure to add descriptive captions for your photos. Photo captions are one of the easiest ways to provide extra details and get more out of your listing.
5-Star Guest Reviews
Push your positive praise to the forefront. If you have only a few guests in a period of time, make sure you reach out to request a review via the Airbnb app or an email. Start a back and forth. If they thought something could be improved, make time to improve it. Future guests will see this and know you're on top of your game.
Take your guest feedback seriously and look for areas of improvement to provide the best experience possible. Can the check-in or check-out process be smoother? Can you include some extra amenities? How about adding a coffee machine or towels for guests to use? Every little bit helps.
Learn how to write great guest reviews
Competitive Pricing
A competitive market demands competitive pricing on Airbnb. Are you charging too much? Are you charging enough? Prices drive expectations. If you're renting your place out for way cheaper than it deserves you might get fewer bookings because people will assume something is wrong that you're not being truthful about. Or you might be getting the wrong type of guests. Price appropriately for the area.
Do some research on nearby vacation rentals and see how much they charge so you can stand out as the cheaper, or better option. Once you start getting consistent bookings, you can gradually up your rates to match the growing demand. You can usually charge more on weekends and during the high season because of higher demand. Also, consider offering cheaper rates for long-term stays.
How do I Boost my Listings on Airbnb?
In order to get more bookings in the first place, you need to make sure your Airbnb listing is being seen. You could be placed 100 out of 100 for local places to rent even though your page is up to date and accurate. How do you increase your listing's ranking and start pulling in more views and bookings?
SEO-Optimized for Airbnb Search
Airbnb is a marketplace, and all internet marketplaces thrive off of SEO. When people search for a place to stay, they'll start with a city and move down through what they want. Airbnb prioritizes listings with high bookings, low cancellations, good guest ratings, and whether or not you meet the requirements to be a "superhost". Airbnb has its own trend of SEO keywords worth learning to optimize your post.
Learn how to get more bookings on Airbnb
Social Media Promotion
Airbnb is a selling platform, not exactly geared towards communication. You need a place to advertise. Give your vacation rental property its own social media account where you can post pictures or news updates like a blog. This will drive engagement and make it seem like more than just a rental, but a destination of its own. Use Facebook, Youtube, Instagram, Pinterest, TikTok; whatever you enjoy promoting your listing.
Here are 9 secrets to attracting more guests
Collaborate with local businesses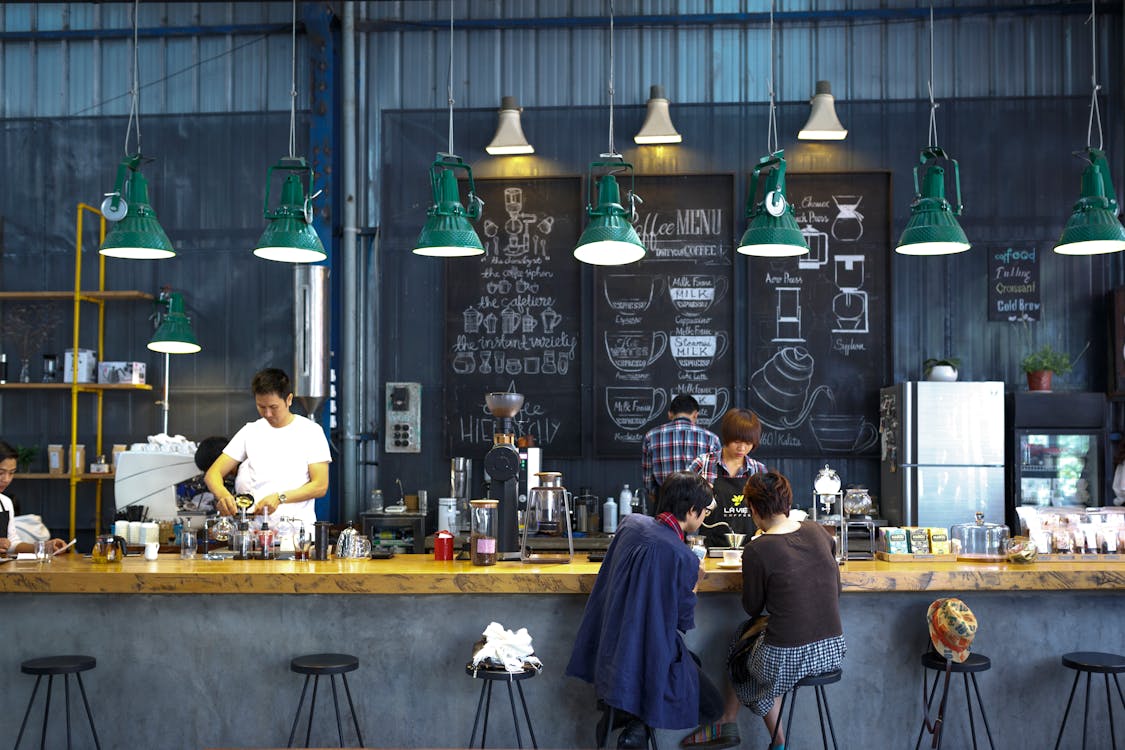 People online form networks to boost one another in various industries. Try cooperating instead of competing. Reach out to local businesses nearby that guests might be interested in seeing and ask what kind of deals you can use to bridge your customers to them. You'll be bringing in the people with the money, and your Airbnb listing can help guide them around town any way you want.
You can see if specific businesses are willing to offer coupons which you can hand out to guests to direct them during their stay. Just highlighting what businesses are close by can be enough to spark a guest's curiosity to check them out. This includes local restaurants, bars, cafes, museums, galleries, stores, markets, and attractions to name a few.
An easy way to recommend places to guests is to provide a welcome guidebook and house manual after they confirm their booking. A welcome guide ensures guests get the most out of their stay and helps you to stand out from other hosts.
Check out my services to create a professional guidebook or manual
Tell a Story
What's so important about your property? People are sold on stories, they want to be part of something more than just a simple transaction for goods and services. Is the rental property part of a family tradition? Was it built in the 1800s? Or was it handmade or custom-built to fulfill a dream? If you don't have a story, create one that will drive an emotional response as well as a financial one from future Airbnb guests.
How do I Promote my New Listing on Airbnb?
Let's say you're just starting out. You've got free space in a high-traffic area and you want to make money renting it out on demand. You've decided that Airbnb is the best service for you. Everything is set up and guest-friendly. Now how do you get people to show up?
Learn your Target Market
Know who you're renting to. Different demographics have different demands. A family place with kids won't appreciate the kind of setup that a college-friendly party house provides. You can ask your former guests what attracted them to the area, and what made their experience most enjoyable and use that information in the future. If you're new to the area yourself, make sure you spend time out and about where your guests will go so you can offer first-hand knowledge of the area. Making last-minute changes to the amenities should be reserved for different demographic reservations.
Optimized Listing Titles
Your first introduction to the space is in the listing's title. Don't just name your title "My Rental Place", use all the characters and put as much info as you can into a glance. A catchy Airbnb title should be unique to your place, to your "brand", and tell a story in as little as 50 characters. Mention amenities, top features (like a Jacuzzi, workout room, or party deck) closeness to local attractions and landmarks, and other special features that will stand out. You want to fit as many unique features and details into your title section to encourage visitors to click your listing.
Learn how to write an attention-grabbing listing title that gets clicks
Getting Help
Maybe you're a superhost but you might have trouble writing an attractive Airbnb listing description. In that case, you can always call on a professional, such as myself, to fix your listing to attract more bookings. Professionals already know all the tricks and treats that turn simple statements into profit-boosting arrangements. They'll guide you on what to include, what pictures to take, how to optimize your listing and guidebook, and what steps there are, and then leave the homemaking to you.
Conclusion
Whether you're a superhost, up and coming, or just getting started, being an Airbnb hosting entrepreneur is a long and challenging career. You need to know a lot and do a lot online before you can get to work on the rental property. Consult a professional or dress up your vacation rental listing the way you dress up your property.