How to Get More Bookings on Airbnb (& Attract More Guests)
Setting your property apart from the competition can be a difficult task, and it can be the difference between being fully booked all year or completely empty. Read on to find out how to get more bookings on Airbnb and increase your occupancy rate, how to attract more people to your listing, and how to successfully convert those people into guests.
How to Get More Bookings on Airbnb?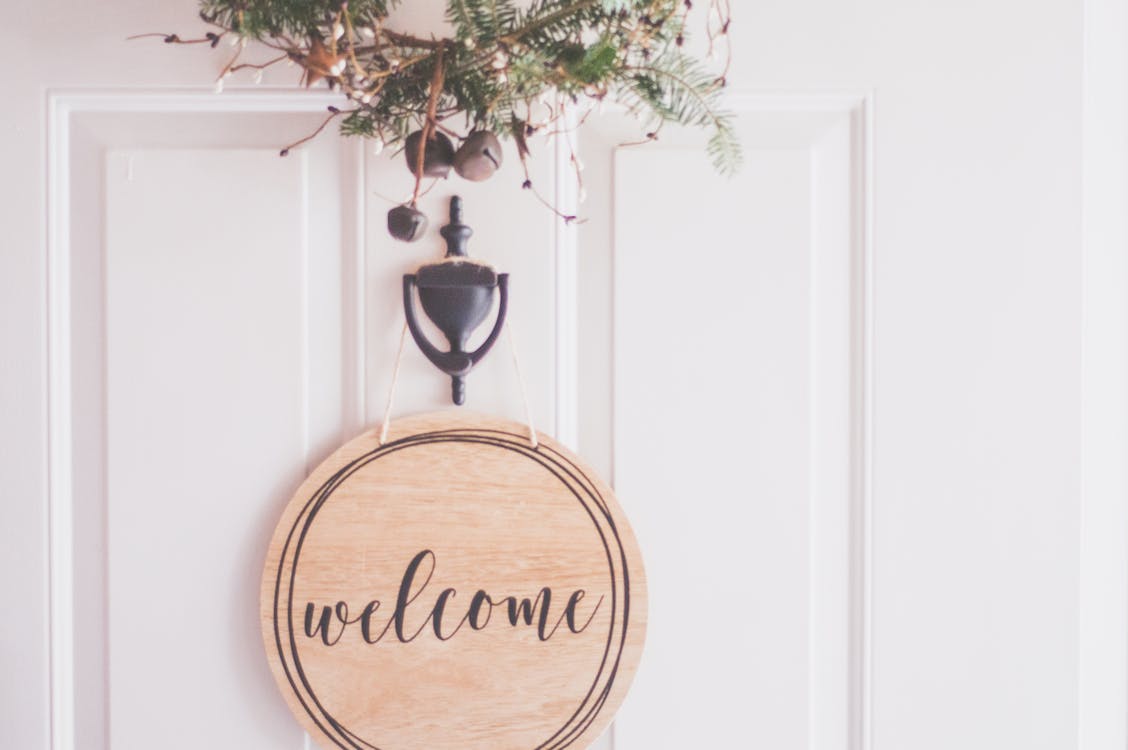 Getting more bookings on Airbnb can be split into two main categories: your Airbnb listing, and your promotion of the listing. Make sure your listing is fully optimized by having a catchy title and description, high-quality photos, competitive pricing, and a large range of amenities. Keep your listing up-to-date, and make sure you're responsive to inquiries. Consider promoting your listing on social media, with local businesses and events, and by incentivizing good reviews from past customers.
What is a Good Airbnb Occupancy Rate?
A good Airbnb occupancy rate is considered to be upwards of 65%. Whilst a high occupancy rate is crucial to the profitability and sustainability of your short-term rental property, it can also be an indication that your listing isn't making as much income as it could.
A very high occupancy rate can mean that you're missing out on the potential to make more money, i.e., you aren't charging enough for your property. How can we tell? If you have an extremely large booking lead time, i.e., your guests are booking very far in the future, this may mean that you can increase your prices.
How Do I Attract People to My Airbnb?
If the area your rental property is in is popular with tourists, it can often be difficult to distinguish your Airbnb listing from the competition. Keeping your listing and Airbnb profile up-to-date, working in partnership with local businesses and events, adding amenities to your property, and improving your performance in Airbnb's search rankings can all help to attract people to your listing.
Refreshing Your Airbnb Listing
One of the best ways to attract people to your short-term rental property is to keep your listing up to date. You can do this by adjusting your description to include any extra amenities, continually updating your calendar availability, adding new photos, and updating your pricing to stay competitive.
Read the four easy ways to improve your Airbnb listing.
Working with Local Businesses and Events
Another way of attracting more guests to your Airbnb vacation property is to work with local businesses and events. Provide free passes to local attractions and become an expert on local events and festivals. This could be:
Providing a guide for local bars and restaurants
Providing free passes to local family attractions
Providing an up-to-date timetable of cinema viewing and art exhibits
Providing accommodation close to local festivals and events
Read more about how to attract more guests to your Airbnb.
By becoming a local expert, you can increase the occupancy rate of your Airbnb and provide a great service for your guests. Include something in your Airbnb profile about your local knowledge of the area, and invite guests to contact you for more information.
Read more about improving your Airbnb profile.
Adding Amenities
In addition to this, another way of attracting more people to your vacation property is to add amenities that other Airbnb hosts don't offer.
For families, this could mean providing a high chair, cot, baby bath, and washing and drying facilities. For individuals and couples, this might mean high-speed Wi-Fi, a designated workspace, a hot tub, or extra dining and cooking equipment.
Improve Your Listing SEO
Another way to attract more guests to your Airbnb listing is to improve your chances of appearing high in the search rankings for your local area. Factors such as your responsiveness, pricing, and Superhost status have a big impact on how highly your short-term rental property ranks, as does your availability and tendency to cancel bookings.
To see how your listing performs, do a test search every now and again to see where your listing falls in the rankings. If you don't appear on the first page, you may want to consider implementing some changes to optimize your listing.
Read the Airbnb SEO Bible here.
Promoting Your Airbnb
Another great way to attract more people to your listing is to promote your property on social media. Facebook, Instagram, Twitter, and Pinterest are all great places to post images and videos of your property, as well as demonstrate your knowledge of the local area.
You can create a business account in a few simple clicks in order to post great photos and compelling calls to action that will drive traffic to your listing and generate more bookings. This will mean that your property has a stronger brand identity, and having a business account will mean that you can promote your posts to larger audiences in order to create anticipation and excitement around your vacation rental property.
Not Getting Bookings on Airbnb?
If you're struggling to get bookings for your listing, it could be because your title and description are not engaging or informative enough, the photos of your property aren't doing it justice, or your pricing is putting guests off. It could also be because of negative reviews, or because you aren't quick enough at responding to inquiries.
Here are a few ways to troubleshoot issues with not getting bookings on Airbnb.
Airbnb Listing Titles
One of the reasons you aren't getting as many bookings on Airbnb as you would like is that your title isn't as eye-catching as it should be. The title should invoke emotion, use engaging language and provide an idea of who the property would be suitable for. Aim to highlight some unique aspects of the property and use adjectives where possible to create some visual imagery:
'Eclectic 3BR Cottage w/Outdoor Bath in Woodland'
'Modern 2BR Apt in ❤️ of the City/Gym/Best Views'
'Romantic Villa w/Hot tub+Pool/5 Min Walk to Beach'
Read more examples of catchy Airbnb titles.
Airbnb Listing Descriptions
Another reason why you aren't getting bookings for your rental property could be because your listing description doesn't provide all of the details that guests need to know. Include information about amenities, proximity to local attractions, and transport links, and explain what makes your property unique.
Need help writing an engaging property listing description? Check out my Airbnb listing description copywriting service.
Airbnb Photos
Your photos could also be the reason you aren't getting as many bookings as you'd like on your vacation rental property. Make sure the photos that you use are high-quality and are an accurate depiction of the space. Use good lighting and a camera to get the best shots, as first impressions are hugely important to the success of your listing!
Read more about how to write great Airbnb photo captions.
Responsiveness
When you get inquiries on Airbnb, it's important to respond to them quickly, ideally within 24 hours. Guests may send a message to multiple Airbnb hosts at one time, and you want to be the first to get back to them. Being responsive is a good indication that you will be an attentive and welcoming host, and Airbnb will use this information to decide whether you are worthy of Superhost status. If you're unable to respond, you have the option to reply with a short message letting them know that you will respond as soon as you are able to.
Guest Reviews
If you have a few negative reviews on your page, this could be putting guests off booking with you. In order to avoid negative guest reviews, you should make sure the service you are providing is of great quality so that your guests want to stay again and recommend you to friends and family.
You can encourage guests to leave a review by reviewing them yourself and letting them know that you appreciated their business.
Read more about how to respond to negative guest reviews.
Pricing
Another reason why you aren't getting as many bookings for your Airbnb property as you would like could be because your pricing is putting people off. Make sure that your pricing is competitive with properties of a similar size and with similar amenities, and avoid charging expensive cleaning fees or requiring a large deposit. This will mean you don't rank as highly in the Airbnb search algorithms, which means that your target audience may not get to see your listing in the first place.
As a general rule, it's best to keep your prices lower while you are starting out and you don't have as many reviews. Over time, you can gradually increase your prices as you gain more experience as a host and gather great reviews. You will also need to change your pricing structure seasonally, as you can often charge more during the summer months and on the weekends.
Conclusion
The factors you should consider when increasing the number of bookings that you receive for your vacation property can be split into two categories: your listing itself, and how you promote it.
Optimize your Airbnb listing:
Ensure your title and description are catchy and informative
Use high-quality photos
Use competitive pricing, and update it regularly
Add extra amenities
Refresh your listing every month
Promote your Airbnb listing:
Use social media to tell the story of your rental property
Engage with local businesses and provide discounts and vouchers
Become an expert on local events and festivals
Encourage reviews from previous guests
Do you want to improve your property listing but aren't sure where to start? Get in touch today to enquire about my Airbnb listing and Airbnb guidebook writing services.