What To Write In Your Tinder Profile (Easy Checklist)
Are you looking to find like-minded people on Tinder? Maximize your Tinder profile and bio to connect with the right people on the geo-social networking and online dating application.
Here are a few tips to let you enjoy a splendid time on Tinder and make long-term friends.
Do You Need a Tinder Bio?
Well, if you want to date the right guy or gal, you need to create a Tinder profile bio that will help you find like-minded people. In fact, Tinder profile bios are an amazing way to allow others to learn more about you. It should tell them how interesting, fun, compassionate, and loving you are.
From sharing your hobbies to favorite music, your guilty pleasures, and other preferences, your Tinder profile bio should give a glimpse of your life and let them know what they can expect. Your profile can make all the difference and help you stand out among the best online users. By impressing someone with your Tinder bio, you may become eligible for a quick one-on-one date. What's better than that, right?
However, some people tend to lose focus or simply don't know the art of making the perfect bio. They don't know what needs to go on the dating profile and what doesn't. Therefore, they end up creating a profile that doesn't suit anyone, including them. Here's an example of a straightforward and unwelcoming Tinder profile bio that won't grab anyone's attention:
What is the Best Bio for Tinder?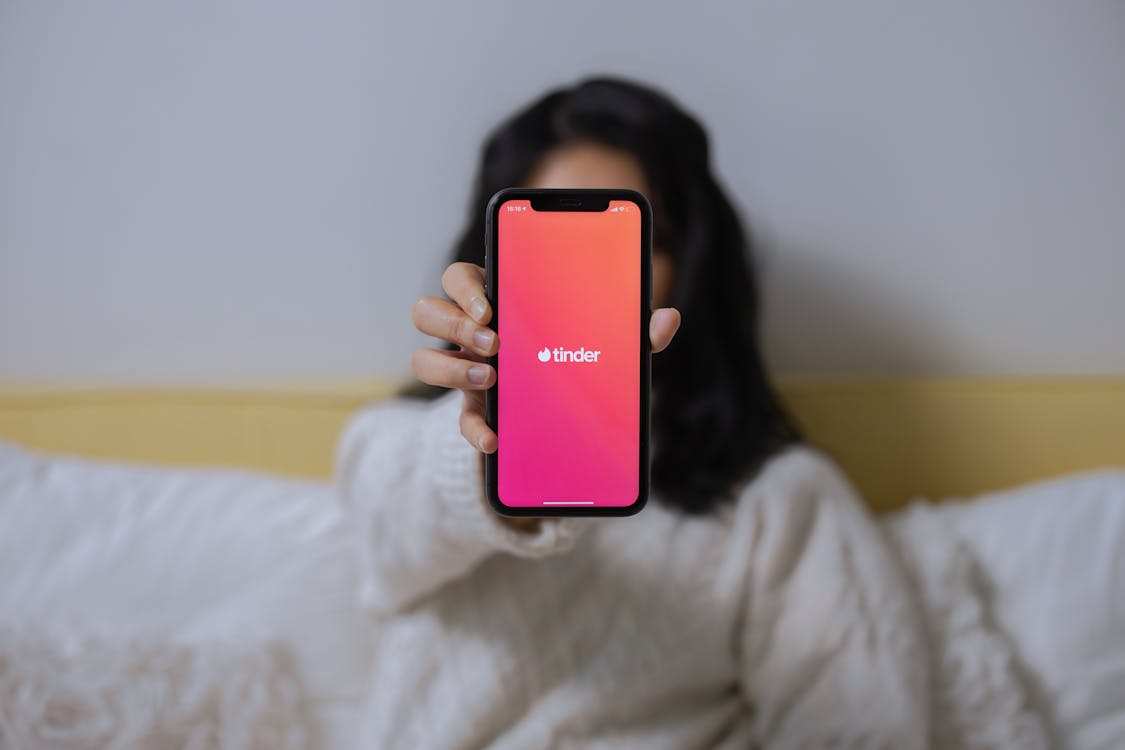 So, do you want to make the best bio on Tinder? Well, your profile must comprise some features that instantly grab the attention of your potential match. In addition to that, you can take a look at some examples to get a better idea of what makes for a good and impressive Tinder bio.
Here's an example of what you need to avoid if you want "the best bio for tinder."
When writing your tinder bio, mention a few of your hobbies and interests in a unique fashion. Break up text and avoid long paragraphs to make it easy to read. 
You can use bullet points to outline your interests and preferences. For example:
My passion lies in:

Jogging
Taking long walks (with a handsome male)
Eating seafood
Fishing
Caring for dogs
Going on hikes (not a hillbilly!)
What to Write in Your Tinder Profile
Be Honest
That's a great tip if you are looking for a long-term relationship. For instance, saying something like 'Here for dates leading to something meaningful' or 'need long-term friends' does not make you sound desperate but shows your desire to make valuable friends. On the contrary, if you are in for a casual relationship or friendship, others will appreciate a profile that says 'want to have a nice time and nothing serious.'
Even when you don't know what you are looking for, your Tinder about me ideas should revolve around honesty. Some people don't want to be truthful on a dating platform. But if you don't want to tarnish your reputation online or prevent any embarrassing situation in the future, being honest is critical.
Add Some Humor
If you want your profile to stand out, the best way to make it unique is to add a funny line or a joke that gives a glimpse of your personality. Adding humor to your Tinder profile shows your human side and can be a great way to start a conversation. 
Some easy ways to add humor are with a pun or joke. However, don't overdo it since it will make you look try hard. 
Stick to 500 Characters for your Bio
Your bio is the best way to answer frequent Tinder bio questions. But you don't want to give too much away to keep the curiosity element alive. Focus on your priorities and your values, but you don't write something that will push people away. The perfect bio is more than a sentence but doesn't look like a dating manifesto.
Mention your Height
Some users may find this tip silly. But it's actually worth it, especially if you are a guy who is over 6" or 5'2". Being honest with your height is a great way to attract friends because we all have preferences when it comes to heights. Some women prefer taller men, while certain guys have a liking for short ladies. Including your height in your Tinder profile makes you the perfect match for people. It increases your chances of connecting with them and making more friends in less time.
Add Pleasing Photos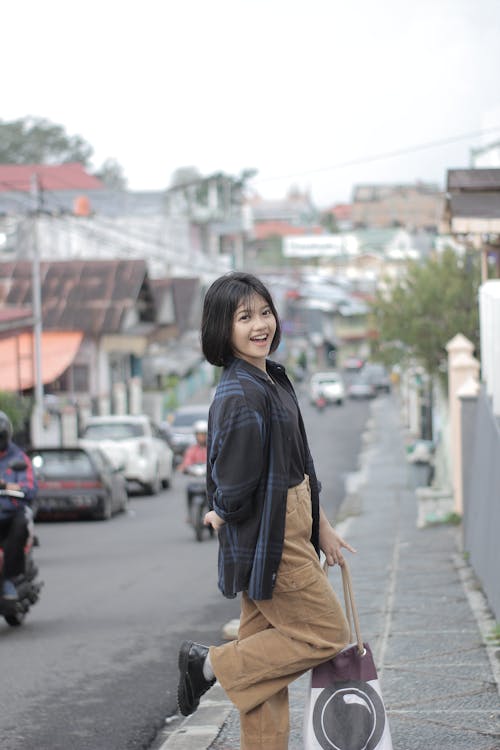 Your Tinder bio must go along with your photos. Don't forget to add an impressive set of photos to reveal your personality. Try updating your photos whenever you are having problems getting the right match on Tinder. Spend time and effort to make sure the photos and your description go hand in hand and help your profile leave a long-lasting impression. Here are some tips to remember when taking pictures for Tinder.
Add tasteful photos
Try to look at the camera and smile (take off those sunglasses)
Don't be shy to show off those abs or curves
If you have pets, include them in your pictures
Use a professional or a hi-tech camera, so there are no blurry images
Add more glam to your photos by applying filters
Here are a few examples to give you inspiration: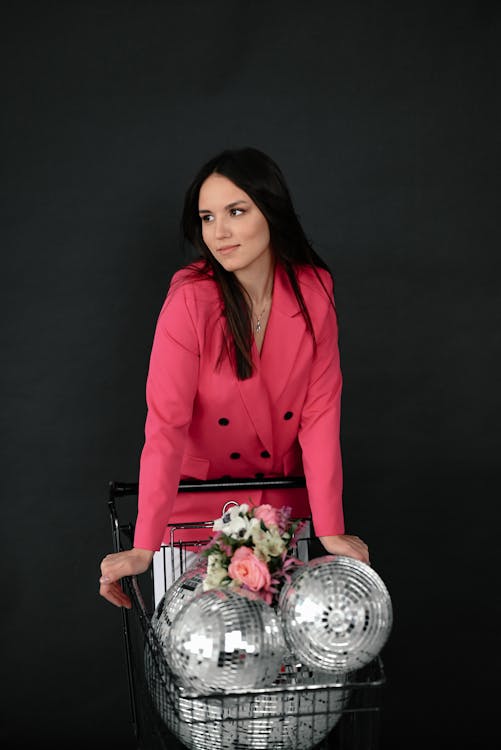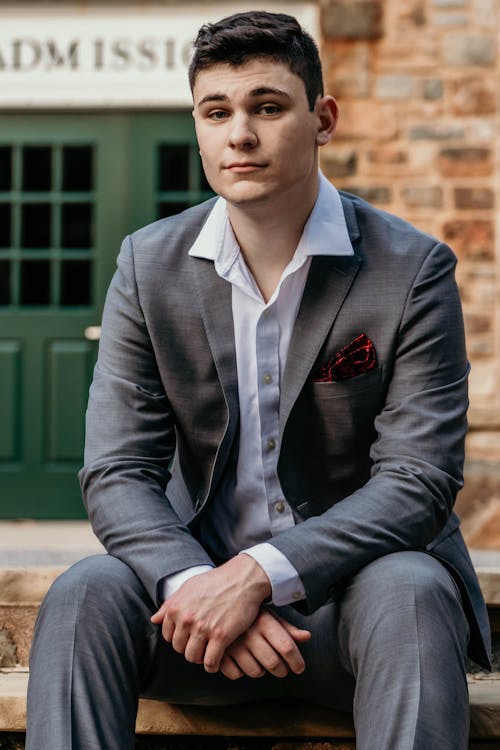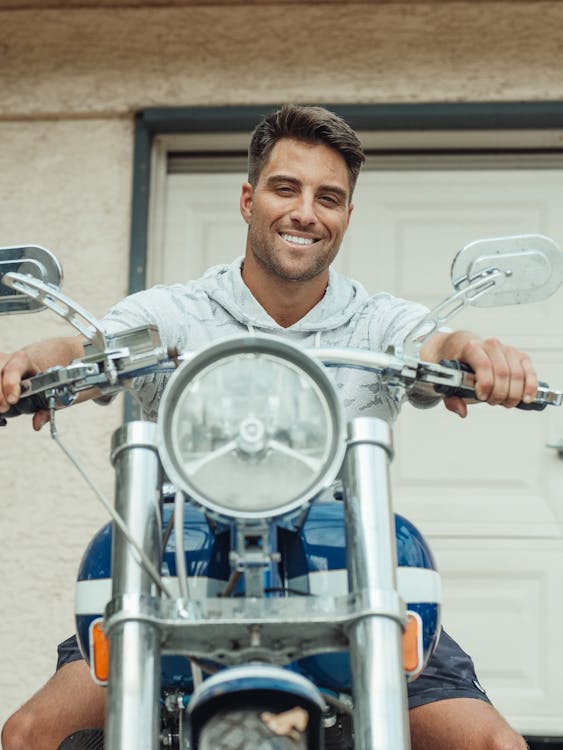 What Should You Not Put In Your Tinder Bio?
While there are endless tinder bio ideas for guys and girls, paying attention to what doesn't make for a good tinder bio can help you your match in no time. Some of the things that you should avoid putting in your tinder profile bio include long paragraphs that don't seem to end anywhere. Additionally, copying other people's tinder bio details and making them your own only affect the ingenuity of your profile.
You should be honest and try not to use some of the most common and frequently used tinder profile bio ideas. Moreover, you should try not to be rude as a tinder profile bio for girls can make up a profound first impression.
Don't Copy Bios
With so many bios available, it is natural to want to copy and paste your favorite one. However, having a copied bio is worse than having no bio at all. Never choose a generic bio because once a user has seen a bio multiple times, that's enough reason to abandon your profile.
In addition, don't use the same openers for all of your matches. It's best to be unique and original when introducing yourself. Adapt your opening line for each match. Here are some of the best conversation starters to use on Tinder. 
Write Short Statements
Be it a Tinder profile for men or women, it should have four to five statements in the bio. These statements should not make a paragraph but serve as pointers to reveal the most interesting aspects of your personality. At the same time…
Avoid Long Paragraphs
Again, never write a bio that looks like a block of text because it adds no value to your bio. Sum up your likes, dislikes, preferences, goals, and ambitions in one or two lines. Nobody wants to read lists or an agenda on Tinder. Your bio should be sweet and short to let others decide whether they should swipe it right or left within seconds.
This includes text messaging as well. No one wants to read a long boring paragraph. It's best to keep your texts short, clear, and memorable. Here are some mistakes to avoid to prevent ghosting. 
Skip Controversial Themes
Never mention anything that hurts the social, religious, cultural, and social sentiments of people. No user wants to connect with controversial people on social networks, especially on Tinder. Keep your beliefs to yourself and never force others to agree with your views.
Add Music to Your Tinder Profile
Did you find your perfect match on Tinder? Wonderful!
But do they have terrible taste in music? Awful!
Since the dating app allows you to connect your Spotify account to your Tinder profile, users can check out each other's favorite songs on Spotify. Even if you don't have a Spotify account, you can still use Spotify for adding your 'Tinder Anthem' to your profile. This anthem can be any song that tells your story or something that you can't get out of your head.
Best Tinder Tips for Guys to Get their Match
Well, making a solid and trustworthy first impression can help. A girl might not trust with you some lame jokes or an unwelcoming tinder profile bio. Making a girl laugh is one of the best ways to get along.
While women love to share a laugh with someone they like and enjoy spending time with, an example like this can be funny enough for you to crack a laugh as well:
However, always be careful with cheeky humor since some matches may not like it. 
Examples of Good vs. Bad Tinder Bios
Whenever you are writing your bio on Tinder, make it as interesting as possible without going overboard the 500-characters limit. Remember, we all want to associate ourselves with people who have a positive outlook and have similar interests or hobbies.
However, more than that, we want to connect with people who can articulate their thoughts and aspirations in meaningful words. Imagine dating someone who doesn't know how to express his/her views and opinion. You must figure out the best way to express your goals, hobbies, past times, and life goals to attract more attention.
Here are a few examples of turning a bad bio into an attractive one to grab instant attention.
Tinder Bio Examples
Bad Bio: Love food

Good Bio: On the hunt for the most delicious tacos in Los Angeles
Bad Bio: Looking for a pal/friend

Good Bio: Need someone who wants to enjoy a horror flick every weekend with some pizza and popcorn.
Bad Bio: One last time before saying goodbye to Tinder

Better Bio: Looking for someone who is still trying out his/her luck on this wonderful dating platform
Bad Bio: Travel buff

Good Bio: Planning my next trip to Spain/Paris.

Bad Bio: Searching for a partner in crime.

Better Bio: Want someone to spend meaningful time with someone who enjoys rock music and Thai food
Bad Bio: Not too active here

Good Bio: I'm a little slow to respond, but I'm always around for cat-lovers
Bad Bio: Not interested in virtual friends

Good Bio: I would like to meet you in person and grab some coffee
Bad Bio: I'm 5'6" in heels

Good Bio: Being honest about your actual height will save you from future embarrassments. People don't care whether you are tall or short, but they do care if you are honest or not.
Having trouble getting replies? Find out why Tinder matches don't respond. 
Final Thoughts
If you still can't figure out what to write in your Tinder profile, don't panic. I have extensive copywriting experience in writing impressive Tinder bios and can help you make more friends with the best tinder bio ideas. My services also include a detailed questionnaire and photo feedback as well. Get in touch to find out more.