Tinder is a terrific way to connect with wonderful people from all over the world. With millions of users, the social dating app continues to register nearly a billion swipes every day.
However, finding the best icebreaker for making new connections on dating apps is always tricky. Most people do not know how to start a conversation and search for the best Tinder openers. While your friends may suggest using the cheesiest of Tinder pick-up lines, avoid making any comments that are too personal. In this post, I am going to offer valuable tips to level up your Tinder dating strategy. Here are some of the best lines to initiate a conversation on Tinder with examples.
What are Conversation Starters?
The first message you send to someone or conversation starters help you make that killer first impression. If you think saying a regular 'Hi' or 'Hello' to start a conversation on a dating app is a safe choice, you're wrong. Trials and research reveal that creative opener lines can trigger a reply than a simple 'hello' message. When your opening lines are in the form of a question, a compliment, or even a flirty message, you have more chances of receiving a meaningful reply.
Tips for Starting a Tinder Conversation
Your first few messages will set the first impression so choose your words wisely. Here are some tips to help you spark a conversation.
For example:
Would you like to talk to a guy who can kill spiders for you?
Do you have a crush on any celebrity?
Start a debate (Keep it light-hearted and avoid controversial subjects)
Do you think Amazon was a better discovery or Avocados?
If you had to be stranded on an island, what's one thing you would bring?
Pick something from their profile and mention it
(for example, their pet, beach outfit, or fitness gear)
What should I Say on Tinder?
You come across someone interesting on Tinder; you swipe right and reach the satisfying 'It's a Match!' screen. However, that is just the beginning. Now comes the tricky part, finding the best dating app openers.
Typically, the best Tinder conversation starters revolve around asking a simple question or passing a flirty compliment. Just remember to choose conversation starters that reflect the tone of the other persons' profile and your style and personality. If you don't know how to write an impressive Tinder profile, check out some great bio ideas in my post.
How to Start a Conversation on Tinder: Examples
Notice how these conversations begin with unique questions and result in amazing responses from the recipients. Imagine saying 'Hi' and getting a simple 'Hello!' in return. How boring would that be?
How Do You Start a Flirty Conversation on Tinder?
Flirting is an excellent strategy for starting a conversation because, after all, Tinder is a dating app. However, the strategy can backfire if you don't know how to do it right.
Offering compliments to your match is probably the best way to flirt without offending anyone. Make positive comments about their artistic abilities, music taste, style, and praise their accomplishments.
Examples:
Great sense of style! You look amazing.
Love that fur coat on you.
How do you manage to look so sexy on a regular day?
How to Start a Conversation on Tinder with a Girl
The key to an excellent Tinder opener is to take things casually and avoid trying too hard to impress. While it's true that you won't hear back from a lot of people you match with on the dating app, just put yourself out there and experiment with different types of messages to see what works best for you.
Here are some ideas to send the first message on Tinder to a girl.
Send a GIF or meme
Memes and GIFs can say many things that you fail to communicate through words. Pick any funny or popular meme that lets you initiate a conversation. The key is to choose something that is sure to elicit an emotional response from your match.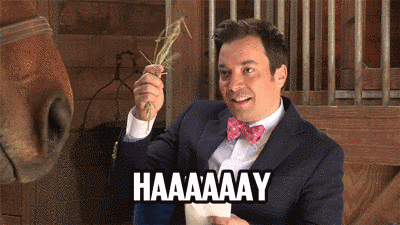 Begin with a Pick-up Line
Choose from hundreds of Tinder pick-up lines to ignite a spark. While this is a risky strategy, you can impress your dream date easily with a unique and original pick-up line.
Here are a few examples:
I'm not a photographer, but right now, I'm picturing us together.
How do we tell our friends about this interesting encounter?
If you want to respond to just one message today, please let it be mine.
Some people can't seem to come up with anything on their own. It's ok to grab a joke or a meme from here and there. But what you will eventually say to your match is going to make the final impact.
Questions and Compliments
Likely, your Tinder match does not have too much information on their profile. That gives you a perfect opportunity to ask about their location, interest, or life in general. While praising your match's smile, clothes, or looks is OK, most girls don't like receiving too many compliments initially. They probably want others to appreciate other aspects of their life, such as personal or professional accomplishments, the Halloween costume that they are wearing, or something beautiful in the background.
Here are some Tinder conversation starters for guys to follow:
I love that costume on you. You make a cute cat.
Where did you get this cute puppy?
I'm so glad you like Rock & Roll? What's your favorite band?
Great hiking photo! Where is that at?
Congrats on joining the Army! I'm sure you'll make a great soldier J
Flirty Conversation Starters
Unless your match's profile features flirty photos or sexually charged language, avoid starting a conversation with a flirty question or remark. But sometimes, giving a little tease is acceptable when your match appears fun and adventurous.
Here are some examples:
This example shows why being flirtatious pays off when you want to find a date without sounding too desperate.
Notice how a single message is enough to create a spark if it's interesting enough to capture the other person's attention. Conversation starters like these always do well than a simple 'Hi' or 'Hello!'
Having trouble getting replies from matches? Here are some common reasons why and what to do about it. 
How to Start a Conversation on Tinder with a Guy
Gone are the days when women waited for the 'guys' to start a conversation on a dating app. Don't hesitate to say hello to your match and be your true self. You can ask a personal question as long as it is not offensive or look for something in the profile to start a conversation.
Here are some Tinder conversation starters to use on guys.
Did you take this picture at Mcdonald's last Sunday? I was there too.
Looks like you're close to your dog? I have one from the same breed.
Wow, do you have a twin brother too?
Such messages get attention and reveal that you are genuinely interested in the guy's profile. Avoid asking any questions about his ex-girlfriend or cultural/religious beliefs.
Compliments
If he is studying at UCLA, praise him. If he's showing off his football skills, tell him how much you are impressed. Men respond better to compliments than most women, so you have better chances of initiating a good conversation unless you are trying too hard for attention.
Also, be sure to ask some interesting open-ended questions. What, how, where, and why types of questions are great for starting off a conversation since they allow your match to answer in a variety of different ways.  Questions like these are sure to get longer and better responses from your match other than a simple greeting.
Here are some more examples:
Love your hiking boots. What is your next hiking destination?
That Ronaldo haircut looks super cute on you. Where did you get it?
Great photography skills. Are you a professional photographer?
That super-sexy leather jacket looks so comfy. Can I share it with you?
Make it about Them
We all know that a great way to feel good is to talk about ourselves. Not only do we stimulate the pleasure center in our brains, but we also open up more easily when someone asks us about our opinions and thoughts. Trust in your instincts and ask questions that you think will create a better connection with your match.
For example:
That's a really nice cap that you're wearing. Where did you get it?
I love your hiking boots
So, what's the story behind X?
Pose a Question
In case there's nothing that you find interesting about your match's profile, pick up a topic that's currently trending locally. For example, you can mention a recent movie or a happening coffee shop. Who knows, you may be able to start a conversation that way. The key is to pick up something that is in the news or circulating in the social media world. Something that they can respond to without thinking or searching online.
For example:
What do you think about the recent [Event]?
Do you go to that [Name] coffee shop often?
Do's and Don'ts of Tinder Conversation Starters
Let's take a look at these Do's and Don'ts to start your Tinder conversation the best way.
Do's
Keep your message nice and short: Nobody likes receiving long messages, especially not someone who has to reply to Tinder messages on a daily basis.
Ask questions: A question is always better than a statement. So choose something that allows your match to reveal something interesting about themselves.
Use humor: But don't crack any jokes that are offensive or downright rude.
Don'ts:
Call them 'hottie' or 'cute': Don't flirt unless you get a signal because being overly flirtatious can be a turnoff. Start a conversation with a compliment and make it something about their hair, glasses, pet, or anything you find interesting in their background.
Follow up if you don't get a reply within 72 hours: If they don't reply to you within the first few days of your message, move on to someone else. Don't keep on sending weird messages that will only taint your impression.
Here are some common reasons as to why guys stop responding and what to do about it. 
Copy a pick-up line from a meme: If you copy a line from a popular meme, you're not being original. Instead, just send the meme or the GIF itself, and you will have more chances of receiving a reply.
Be condescending: Your first message should be about the other person and not you. Customize the message according to your match's profile but avoid making any rude remarks.
Final Thoughts
The best Tinder conversation starters are never offensive or personal attacks. You are here to mingle with everyone, not to put them down. If you don't have anything good to say, don't send a negative message. However, if you think you've found the perfect match on this popular dating app, be the first one to break the ice.
If you want to know how to create the perfect first impression, please reach out to me. My extensive experience as a dating app profile writer allows me to create customized Tinder conversation starters and messages. Ready to take your Tinder app profile up a notch? Get in touch!