How Long Does it Take to Get a Match on Tinder? (Get More Matches Now!)
Whether you are new to online dating or have been on the Tinder dating app for some time, there is always this nagging question. That is: How long do I have to wait before I am waiting too long when it comes to finding a match?
Some may say they found a match in the first 12 hours after joining the app, while others wait for an eternity before finding a match. We take a look at the best ways to get down to business when finding a match… or even more than one!
Stay with us and find out how long it takes to find a match on the Tinder dating app to make it worth the wait.
How Long Does It Take To Get a Match On Tinder?
Depending on how presentable your profile is, it may take as little as one day, but sometimes a bit longer to find a match on Tinder. Make sure you have flattering and clear pictures of yourself and photos of hobbies and friends to show your everyday life to potential matches.
A friendly bio for your Tinder profile is a good starting point to give others a chance to get to know you better. They may learn about your preferences and whether you are an animal person or what your favorite type of music is.
That type of information may attract matches who think like you, but not all of us know how to create a good bio. Humor is also an excellent feat to use and that can be done with a funny line or a joke about yourself to give a little insight into personality.
Follow my checklist to know what to write for your Tinder profile
How Many Tinder Matches Are Normal?
You may get anything from zero to two matches on an average day, but then there are those special days. Special days are when you get as many as 25 matches, but they will not all have high ratings.
Some of those matches may dwell in the low ranks of sixes and sevens, but you will also get eight and higher. It all depends on whether you are a woman or a man. Men typically get far fewer matches than women.
So, two to three matches a day is regular for some people on the Tinder dating app, while others have a higher "normal count."
Find out why some guys get more matches on Tinder. 
Does Tinder Match You Randomly?
Some people believe that Tinder gives you random matches on your profile to tempt you to sign up for a premium account. But that may not be the case with the new algorithm they use to give you more super likes that may improve matching chances.
Regular users of the app may only get one super like per day, but premium users get more on a daily basis. It makes perfect sense to get more matches if you get more super likes from the dating app.
Sometimes, all it takes to grab attention is one smart comment. That's what you want — for potential matches to spend more than just a few seconds on your profile. Including humor, this way also shows people that you are fun and will be a great person to go on a date with, and maybe even more!
Here are some common reasons why Tinder matches stop responding.
Average Tinder Matches For a Girl
While men may get a match rate of around 1.5 to 2 percent, girls will get anything from 50 percent and more. When girls swipe to the right without selecting, they may get an average of 200 matches in just one hour.
This is quite normal for a woman, and that is proof that women get far more matches than is the case with men.
Why do guys swipe right but not message you? Find out here!
Average Tinder Matches In a Week
Some people will get more matches in a week than others, where the standard is one to two matches after 500 right swipes. There is no standard number of matches on Tinder that you can use as a norm for average per week.
Many people may get just one in a month, while others get one or more daily.
Is 500 Matches On Tinder a Lot?
You really need to ask how long it takes to get that many matches on the Tinder dating app. Some people will take up to a year or more to get that many, while others may have that in a month.
Average users on Tinder will get one or two matches per day.
How To Improve Your Matching Chances
There are several ways to improve your chances on Tinder to get more matches that may lead to more than just texting. Take a look at the following tips on getting more likes and getting that conversation going for much better results.
To get better results with your online dating, you need to know how to create the right profile bio to make a lasting impact.
What To Do If You Missed a Match
Luckily Tinder will remind you at some point of a match you swiped left or said no to on a previous occasion. This is a great feature, so you can revisit a match you accidentally said no to and like them for continued conversation.
Can You Undo a Left Swipe?
If you decide later that you made a too hasty decision about someone, you can always undo it with the features available. After using the undo left swipe feature, you can revisit them and start a conversation.
Learn the 5 common reasons why guys stop responding on Tinder. 
How To Make a Good Tinder Profile
It is not always easy for all of us to make a good profile on Tinder, so you may need some help to get it done. To find people you have more in common with, you need to include what you like, such as your favorite type of animal or food.
If you are a dog lover, you should mention it, and other dog lovers will match with your profile more easily. If you are an athlete taking part in a sport, you should add some pictures of that in your bio to tell your story.
Movie lovers should add that to their bio and point out what type of movies they love the most. This will attract those who love the same type of movies to get suitable matches.
Take a Look At Other Great Tips
While there are many great ways to get more matches, see these everyday ideas to help you. These ideas will help you get more out of the dating app than just a couple of matches that take you nowhere.
The Right Pictures
When you create your profile on Tinder, keep in mind that your picture defines your personality on any dating app. This is the first introduction any potential match will have of you and who you are, so it must make a good impression.
While we all know those first impressions last, it is even more so when it comes to your picture in an online dating app. A good clear picture of yourself will go a long way while a professional picture may also improve your image.
Put some effort into your profile picture. A quick selfie with your cell phone may not do the trick, it may lose you points. Be honest with your profile picture. It will make them trust you and improve your chances for a match or two.
Check out these examples of what a good profile photo looks like on Tinder: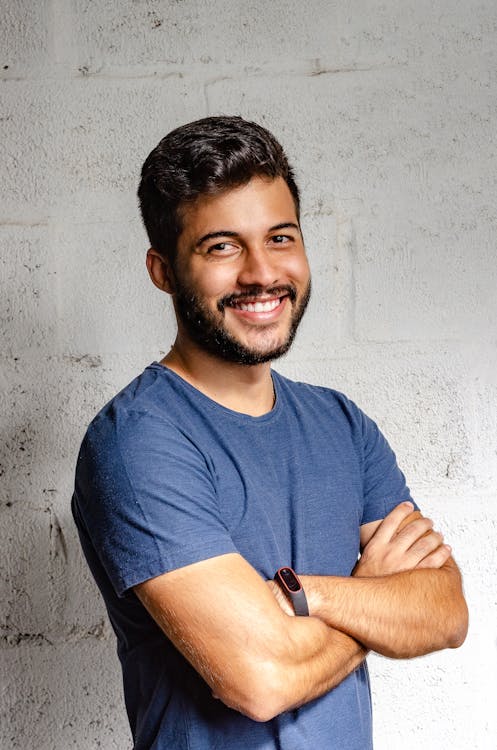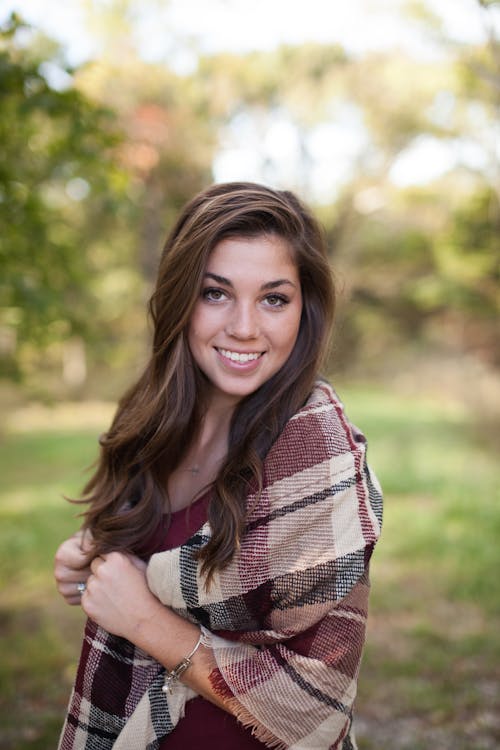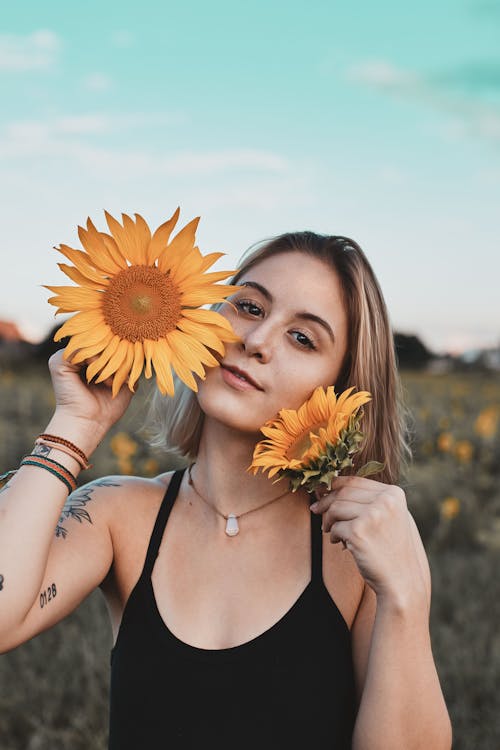 Good Conversation Starting Tips
While you are among your friends, you may be the life of the party or communicate well with those you are familiar with. It is another case when it comes to starting a conversation with a stranger and even worse when it is someone of the opposite sex.
Having a good conversation starter in your arsenal will help more than you may think and will get it much smoother. If you are a guy, the girls love someone who knows how to make them feel special, which may help break the ice. Also, knowing what to say after breaking the ice will ensure your conversations go smoothly.
Also, a good opening sentence in your bio that tells the most about you in the least amount of words will take you a long way. What works well if you just met someone is a sweet introduction or a name pun to get a conversation going.
A positive remark towards their bio or profile picture, even a compliment, can be used as a conversation starter. A fun question can also help to kickstart the conversation and break the ice.
Sharing a glimpse of your sense of humor helps to attract the kind of people you want to spend time with.
Here are some tips to follow to help your Tinder conversations. 
Have Good Texting Etiquette
Most people enjoy an individual who has good conversation etiquette, including when they are communicating via texting. If you intend to flirt with a match on Tinder, you need to know how to do it in a good way.
Bad texting etiquette may not just put you in a not-so-good light, but it may cause them to run away. You often hear someone complain that a match just stopped texting them; that might be because of the way you said something.
Keep them captivated with interesting conversations about their preferences, which can be found in the bio. If you feel that the other person is losing interest, try starting a new conversation about something completely different.
Maybe they are just not interested in the current subject, so revive the conversation with fresh things to talk about. An example of bad texting is when you talk too much about yourself – it might put them off if they feel like you have no interest in them.
Stay away from politics, religion, and things that may upset them like serial killers, murders, or kidnappings. Try to talk about the things mentioned in their bio.
Here's an example of a bad texting conversation:
If you need help mastering the art of talking to someone on Tinder, feel free to try this conversation expert to help you.
How many guys should you be speaking to on Tinder? Learn more here. 
Wrapping Up
Online dating and finding matches on the Tinder dating app have become much easier with the new features available for all users. If you are still having trouble creating a good Tinder profile, you can always use the services of an expert.
I've helped dozens of men and women improve their dating profiles and maximize their chances of finding love. So if you're tired of spending another Saturday night alone, get in touch.