5 Reasons Why Guys Stop Responding on Tinder (How to Stop Ghosting)
If you are on Tinder to find your dream boyfriend, there could be just one question always haunting you in the middle of the night: Why did that guy from Tinder stop texting me? Was it something you said or did he not like your profile photos?
In this post, I am going to give you the most common reasons why guys stop responding on dating platforms such as Tinder and what you can do about it. You can also find some good and bad examples of Tinder bios/pictures so you can make your profile more appealing.
What does a Ghost Mean on Tinder?
When a Tinder match does not reply to your messages, it may indicate that he is ghosting you. If a Tinder user doesn't reply to your messages within 24 to 48 hours of your message, you can assume he's become a Tinder ghost.
What to Do If Someone Stops Replying On Tinder
There are a million reasons why someone may stop replying. Once a guy has a chance to actually go through your profile and look back on your conversation, he may have second thoughts. Or he may not be that interested. Or he may have found someone else he is more interested in. If you frequently come across Tinder ghosts, then you should move on and look for ways to improve your dating profile.
Being ghosted never feels good. Work on your Tinder profile and come up with interesting ideas to grab the guy's attention right from the start. Here is my post to help you look for more ideas on how to initiate a conversation.
Why do Guys stop Replying on Dating Apps?
Although dating apps provide several opportunities to find your next date, things may not always go as expected. For instance, it could be that a Tinder match stopped responding because the conversation was dull and dying out. There may not have been any rapport or connection. He may have moved on to another match. Or something else might have happened in his life. As mentioned, it's best not to dwell too much on why they stopped replying and continue to find ways to put yourself out there.
Should I Message Him Again On Tinder?
With millions of matches a day, the world of Tinder offers plenty of opportunities for both girls and guys to find their dream date. However, if sending a follow-up text after no response from your match does not yield any results, you should probably stop messaging him again.
Learn how to take your text conversations to the next level. 
Why Am I getting ghosted on Tinder?
There are many reasons why you may be getting ghosted on Tinder. It could be that the guy you tried connecting with is on the network for fun. He is only exploring what's going on in the network. Other reasons may include a not-so-impressive bio, low-quality pictures, or beginning a chat with dull Tinder pick-up lines. Here are 5 common reasons why you keep getting ghosted.
1. You Don't Make a Good First Impression
In the world of dating apps, first impressions can be a major factor that decides your dating success. Avoid starting the conversation with a boring 'Hey' or 'Hello!'
That's because your dream guy may get some seriously good messages from other girls on the network, especially if he is good-looking or has a great profile. You've got to be more original when you have so much competition.
Here is how to make a good first impression on Tinder.
Start your conversation with a funny observation. For instance,
'I notice you look just like Leonardo Di Caprio when he's having a bad hair day.'
Showcase your personality with a GIF
For example:
Compliment the guy's physique or smile
For example:
I see you work out. That really works out for me!
Are those abs for real? Or is it just another photo-shopped Tinder picture?
Ask questions about his pet (if one of his pictures shows that he has one)
For example:
Looks like you really love your Labrador. How cute!
Tinder is a vibrant place because of the colorful personalities that are on the app. Using a GIF or a question that relates to their profile is the most recommended option. Find out more about how to make a good impression on Tinder here.
2. Your Bio does not Promise any Fun
Unless the guy hasn't deleted his account, another reason why he ghosted could be your dull bio. When you frequently find guys ghosting on you after being 'genuinely interested' during the initial messages, the answer could be in a poorly-written bio.
I recommend you add more interesting facts or trivia about yourself. You can also experiment with different bios to see which one works for you best. You can find interesting and useful tips to set up an appealing Tinder bio from this post.
3. You have Dull and Boring Photos
If you are camera-shy, now is the best time to confess your weakness. Generally, guys get easily attracted to girls who look confident in their pictures. If you are looking at the camera and flaunting your smile in at least one of your pictures, your chances of receiving a string of messages from your dream guy increase considerably.
Imagine a guy swiping through your profile without finding any picture that makes you look irresistibly attractive. You wouldn't blame him for not showing any interest in being your date.
Your bio is not the only part of your Tinder profile that helps make an impression. The pictures you post are also extremely important. Don't forget that a guy has only a few seconds to explore your pictures before he decides whether he should stop responding to your messages.
Here are some tips for clicking and uploading the best Tinder photos.
Upload pictures that show your personality (cheerful, emphatic, happy, and positive)
Avoid wearing accessories that hide your face (sunglasses, hat, or scarf, etc.)
Use a good-quality camera to click your pictures
Don't post group photos unless you stand out in the crowd
If you have a pet, add it to one of your pictures
Be sure to include a full-body photo
Here are a few examples of good Tinder photos that reveal something interesting about the users.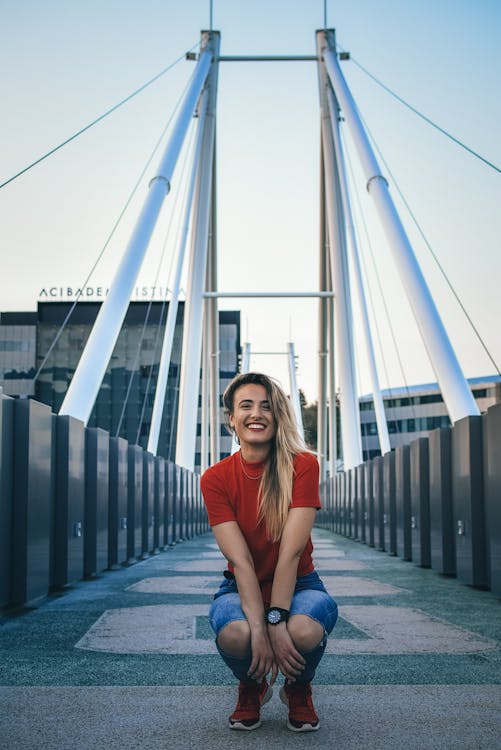 I love this photo since it shows off her warm smile and the background behind her.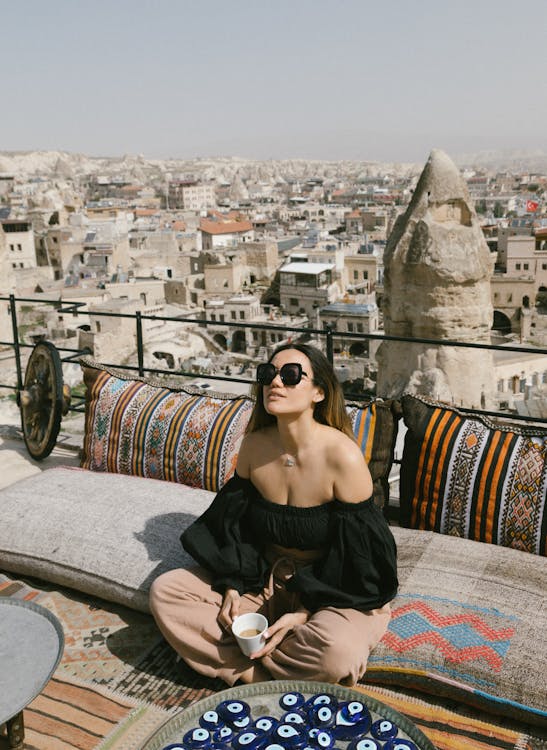 That's a great photo because she's in a unique and interesting place. This encourages comments and questions about where she is.
4. Guys can Smell your Desperation
When you try too hard to be funny or endlessly praise a guy's looks or likes, he is sure to get a hint of how desperate you are for a date. While it's ok to be humorous or flirtatious for a while, make sure you don't let him know how much you want the relationship to work out in real life.
Avoid asking too many questions, especially if they are about something, which is not in their bio. Typically, if a guy wants to talk about something, he would put it up in his bio. Look for mutual interests and bring up something that connects the two of you.
Avoid making comments like these in your initial conversation unless the guy is up for some fun.
'I'm dying to bite your biceps. I bet they're as yummy as they look.'
'You need a haircut. Let me fix your hair.'
'I know you'll love my back massage.'
5. You are Always Nagging Him
If you manage to spark a connection, you may scare away a guy with your nagging comments and unjust demands. Remember, you are on the network for fun. Just because a person is available on a dating app, it doesn't mean that he is available 'only' for you.
Avoid demanding explanations if the guy doesn't respond to your messages on time because of work or other responsibilities. Respect your boundaries. For example, avoid asking questions like.
'Where were you all this time?'

'Did you get back with your ex?
'Why can't we be together forever?'
Something similar happened with my friend. She was really into this guy, and things were going quite smoothly. But the moment he started texting less frequently, she became anxious and more demanding. Her constant nagging about why he wasn't messaging her only led the guy to become more distant. Eventually, it ended up pushing him away, and that was the end of it.
However, if the guy messages you after six months or a year after ghosting, it's probably best to move on (unless you're still interested).
Final Tips to Increase your Chances of Finding Success on Tinder
Update your bio and make it more interesting
Upload unique, interesting, high-quality photos
Experiment with different bios and photos to see which one works the best
Test out different Tinder openers to see the responses you get
It's best to give a week's time to see if the guy is genuinely busy or doesn't want to hang out with you virtually. For all you know, he may be busy studying for his exams or working hard to meet deadlines. Remember, you can't control the way a guy reacts on Tinder. Ultimately, it's a numbers game. You will probably come across a number of guys before you can finally meet the right one. So until you find your knight in shining armor, have fun exploring the dating network.
Get Rid of Tinder Ghosts with a Dynamic Dating Profile
If you are tired of dealing with ghosts on Tinder, here is your chance to try out your luck again. I boast years of experience in providing dating profile writing service. Thanks to my experience and expertise, I can help you set up an impressive Tinder profile and give tips to start a conversation to retain your guy's attention from the start to the very end. Get in touch with me if you want to know more about how to find true love on Tinder without being ghosted.