How to Make the First Move on Coffee Meets Bagel (Icebreakers & Openers)
Many people have trouble conforming to online dating protocols because they may not be a reflection of who they are. You may be shy and timid in real life, but online dating demands confidence and charm in order to succeed. This is especially true for Coffee Meets Bagel, where a strong opener can mean the difference between getting a date or finding someone else to match with.
To this end, we have devised several strategies to help you navigate the intricacies of Coffee Meets Bagel (and sites like it) in order to get dates quickly and easily.
How to Make Your Move on Coffee Meets Bagel – Overview
Coffee Meets Bagel (CMB) is an online dating site akin to the likes of Tinder and Bumble, with a much greater focus on empowering its female users. The site functions similarly to others of its kind, with a swipe-and-match system that has proven an effective means of connecting users quickly and seamlessly.
As mentioned, CMB gives a lot more authority and control to its female users. Every day, all users are presented with a fresh batch of "bagels" (the site's term for other users) which they may browse and with whom they have a chance of matching.
Male users receive exactly 21 Bagels every day, while female users are only shown to other users who have already expressed interest in them (by swiping right).
As a male user, understanding this system is paramount to understanding how you need to play your cards in order to get a date. While the likes of Tinder facilitate a system of blindly swiping right or left on every profile you come across, CMB heavily discourages this school of thought and forces you to think about who it is you want to match with – and how you should approach them. To this end, you need to know how to play your cards right, so read on to find out how best to kick off a conversation.
How Do You Make Your Move on Coffee Meets Bagel?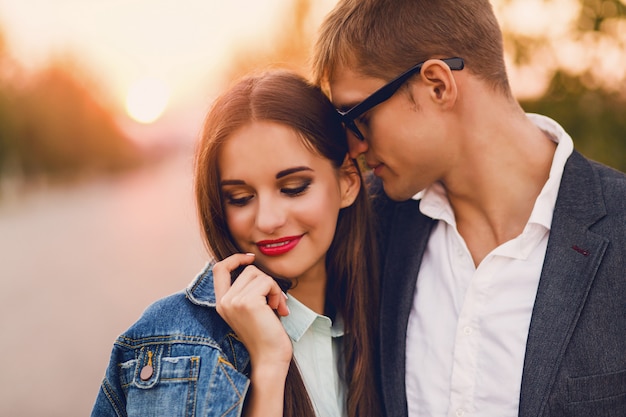 The upside to the system Coffee Meets Bagel employs for male users is that the proverbial ball is always in their court, to begin with. Simply put, male users must first express interest if they ever hope to get someone's attention.
Part of making the first move means swiping right on a profile that captures your interest, but that alone is only half the battle. Liking a woman's profile only guarantees that your profile will be visible to her, but it does not secure a match.
Luckily, CMB allows you to send a message along with your right-swipe that can improve your chances of being noticed, and subsequently matched with. By clicking on the chat bubble on someone's profile, you have one chance to make the perfect first move.
This is easily done through the use of several tried-and-tested openers that can quickly spark a conversation, along with several opening message tactics that will almost guarantee a match (and a response).
Here's what to say if someone stops replying
Be Confident
While it may not be representative of your "true" self, displaying a level of confidence is key to attracting other users. Take note that being confident does not mean being cocky, arrogant, or pushy – it means being comfortable with who you are as a person, as well as being sure of what you want.
To display confidence in your first message, try to link your best qualities with that of the other user, and do not waste any time in making your intentions clear (in the most charming way possible, of course). For example, you could mention how great your hair is, then immediately state how great theirs is as well, and ask them out for a chance to see it in person.
Take note that this approach requires conviction in order to come off as charming rather than creepy. Choose your words carefully, and try to keep them lighthearted.
Tell a Joke
Beauty is temporary, a sense of humor is forever. Everybody can appreciate a good joke when they hear one, so it helps to show off your comedic chops right from the word go.
This one works well because it also exudes confidence as well as a good sense of humor.
Of course, there are risks involved in starting with a joke. It is tough to gauge another's sense of humor from their profile alone, and saying the wrong thing – funny or not – can quickly earn you a left swipe.
Fortunately, there are several cute and clever jokes that have been widely used to great effect, and which you can alter to suit your own personality as well as that of the person you hope to match with.
Try a cheesy pick-up line, for example. While many users have likely heard a few of them before, they will crack a smile nonetheless if you open with one of these.
Other examples include:
Hey, my name's Microsoft. Can I crash at your place tonight?
Are you French? Because Eiffel for you.
Do you like raisins? How do you feel about a date?
There is something wrong with my cell phone. It doesn't have your number in it.
If I could rearrange the alphabet, I'd put 'U' and 'I' together.
Aside from being sexy, what do you do for a living?
Check out some of the best conversation starters to get replies
Give Them a Compliment
Stroking someone's ego is one of the easiest ways of putting them in a favorable mood. Compliments are easy to dish out, so you should definitely make thorough use of them.
Dishing out compliments also invites others to compliment you in turn.
Again, there is a fine line between charming and creepy, so choose your words carefully. Do not compliment a user's body. Rather, mention some of the most exceptional qualities of their face: eyes, cheekbones, and smiles are all safe bets.
Additionally, keep it simple in your first message. Flowery, excessive compliments can be cringe-worthy for many users, earning you nothing but eye-rolls and a hard swipe left. Aim to be short and sweet in your compliment, and you should be fine.
Examples of Icebreakers
An icebreaker is a message that alleviates some of the tension and inherent awkwardness of chatting with a new match. They are different from openers which are meant to initiate a conversation – icebreakers help keep the conversation going.
Being equipped with a full set of icebreakers can help you immensely if you find yourself struggling to maintain someone's interest or keep them engaged in the conversation. Therefore, we have collected a handful of solid icebreakers for you to fall back on if you ever find yourself in a conversational rut. If you find yourself wondering what to say after breaking the ice, then check out this blog post where we detail some conversational guidelines to follow.
Questions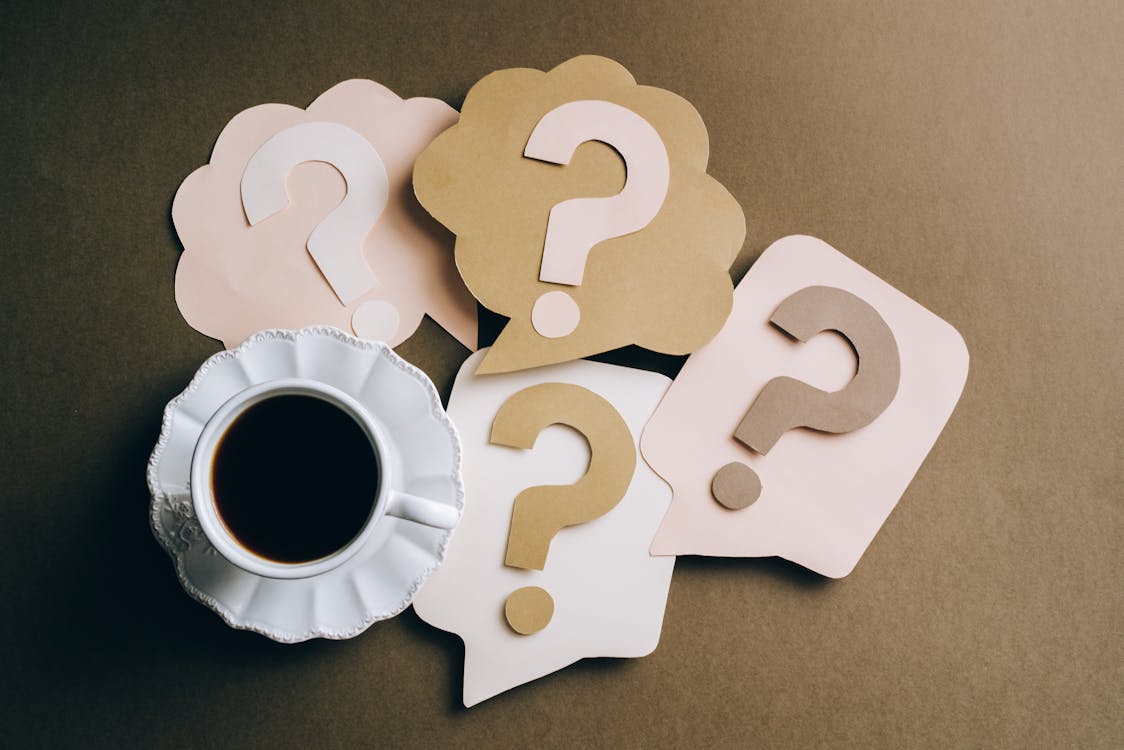 Asking questions is one of the easiest ways to keep a conversation going. It forces your match to engage with you, and really think about their answers. There are plenty of simple questions to get your match involved, including:
What would be the last thing that you wish to do on a trip to any place?
What is your favorite thing to eat?
Who is your favorite musician, and why?
What do you like to do for fun?
You can pretty much ask anything you can think of, so long as you keep it simple and lighthearted. Do not go around asking people about their deepest, darkest secrets or their trauma and grief.
Questions with multiple possible answers are also a great way of incorporating a lot of interactivity into the conversation; it also allows you to find out more about your match, and possibly determine how compatible the two of you are.
For example, if your favorite thing to eat is hamburgers, present this in the form of a multiple-choice question. Ask: "Out of these three, which would you rather eat: pizza, hamburgers, or tacos?" Their answer will give you some valuable insight into how compatible you are with one another.
Here's what to do if your conversations are going nowhere
Puns
A well-placed pun can be one of the quickest ways into someone's heart. Of course, they require a quick, sharp wit to come up with, and can easily fall flat if they are not well-thought-out.
Try to make a pun using your match's name. For example, if their name is Brie, you can easily relate that to cheese and come up with some clever jokes.
Of course, not all names will lend themselves well to puns, but if yours are well-thought-out, you should have no trouble winning someone's heart.
Final Thoughts
What happens next in your relationship with your match is up to you, but making a strong first move will set you up nicely. Try to get their number as quickly as possible – within the first 3 days – and then organize a date. Your first move is important but equally as important is continuing to make moves and not letting the relationship stagnate.
If you need help writing an online dating profile, we have got you covered. Our services do not only extend to male users – we offer dating profile writing to female readers as well. Additionally, we also provide text message feedback to make sure that you are on the right course.