Why You're Getting No Matches on Hinge (How to Get More Likes NOW)
If you're like many users, you're probably sick and tired of swiping left and right on the Hinge app and getting no matches. If this is you, this guide will help you identify some of these problem areas and provide tips so that you find more success on Hinge.
Why you're getting no matches on Hinge
Hinge is a different dating app where people make connections through common interests and mutual friends. Hinge users are looking for more than just someone with who they want to hook up. They want to connect and build a relationship with them as well. The problem is people don't always know how to successfully navigate the app and end up getting no matches on Hinge at all. If you are having issues, here are some ways you can turn things around, so you get more matches on Hinge!
1. How to find new Hinge girls in one day?
This method can be used to increase your chances of finding a girl quickly on Hinge. All you need to do is follow these steps and you will definitely find a new girl today no matter where you live.
First, create a free account on Hinge.
Second, start browsing profiles. Start by asking yourself questions like "what kind of person am I interested in? Am I into sports? Music? Books? Coffee?" Once you figure out what you are naturally attracted to, search for those types of people on Facebook or Instagram with a similar profile picture on Hinge. You can also look for women that have their own Instagram.
Third: Find 10 girls who seem interesting/likable and send them a message about meeting up tonight. You can write something along the lines of "I'm going to grab a drink after work. What's good for you?". Then reply back when she says yes. It's important to keep the conversation light-hearted and fun. Don't be boring. Be friendly but don't overdo it. Just make sure you both know each other for a while before you go further. If you're having trouble, here's how to continue the conversation after messaging a girl. 
Fourth: Grab your car keys and drive to the place they said they wanted to meet at.
2. What should you talk about during a conversation on Hinge?
For many people, Hinge is a great way to find out what other singles are looking for in a similar person. For others, Hinge is just another dating app with too many profiles that are not interested in you. If you're not that into the typical conversation topics, don't worry! I have some suggestions for that too. Here's the best thing you can say every single time you hit 'like' on someone else's photo:
"Hi [name], nice profile. I can see we are both into CrossFit and a few of the same TV shows." People love this because there's nothing more polite than making someone smile! If you are having difficulty figuring out what to write, I can help you evaluate your text message conversions and identify the best response to give to the women you find.
3. How to add friends on Hinge
One of the main reasons why you are not getting any matches may be because you are not adding any friends or filling in your profile. I can show you several tips to help fix this issue by teaching you how to add friends, fill out your profile, and find other singles. I even offer a dating profile writing service to help you stand out.
In order to add friends, you'll need to download the app and create an account. When you're logged in, tap the "friends" tab which will show a list of people that have been added by your friends or by your connection with them from Facebook. You can then tap a friend's name and type a message to send them an invitation. If they accept it, you'll be able to chat with them directly through the app. Once you've done that, you should be connected!
How to not run out of matches on Hinge
It can be a frustrating experience when you're swiping on Hinge and getting no matches. But it's not always your fault! For those of you who need some pointers on how to maintain matches, read on.
The best starting point is to make sure your profile is as good as it can be. From the photos to the bio to your video, make sure everything about your profile is perfect for turning up matches. I've seen many guys get frustrated and give up before they even had a chance to swipe. When I ask why he wasn't getting any matches, 90% of the time it was because his pictures were bad, or something didn't fit well with what he wrote in his bio. If this sounds like you, there is something you can do about it. I offer an online dating profile writing service that will help you stand out from the crowd and stop you from getting no matches on Hinge.
So if you're one of the many people who are still single on Hinge, keep reading for some tips on how to improve your bio and photos so you can finally find someone!
Avoid these three things:
1. Avoid Photos With Bad Lighting
We all have different ideas of what we want our photo to look like, but lighting is important. If your light isn't right then it won't reflect off you properly.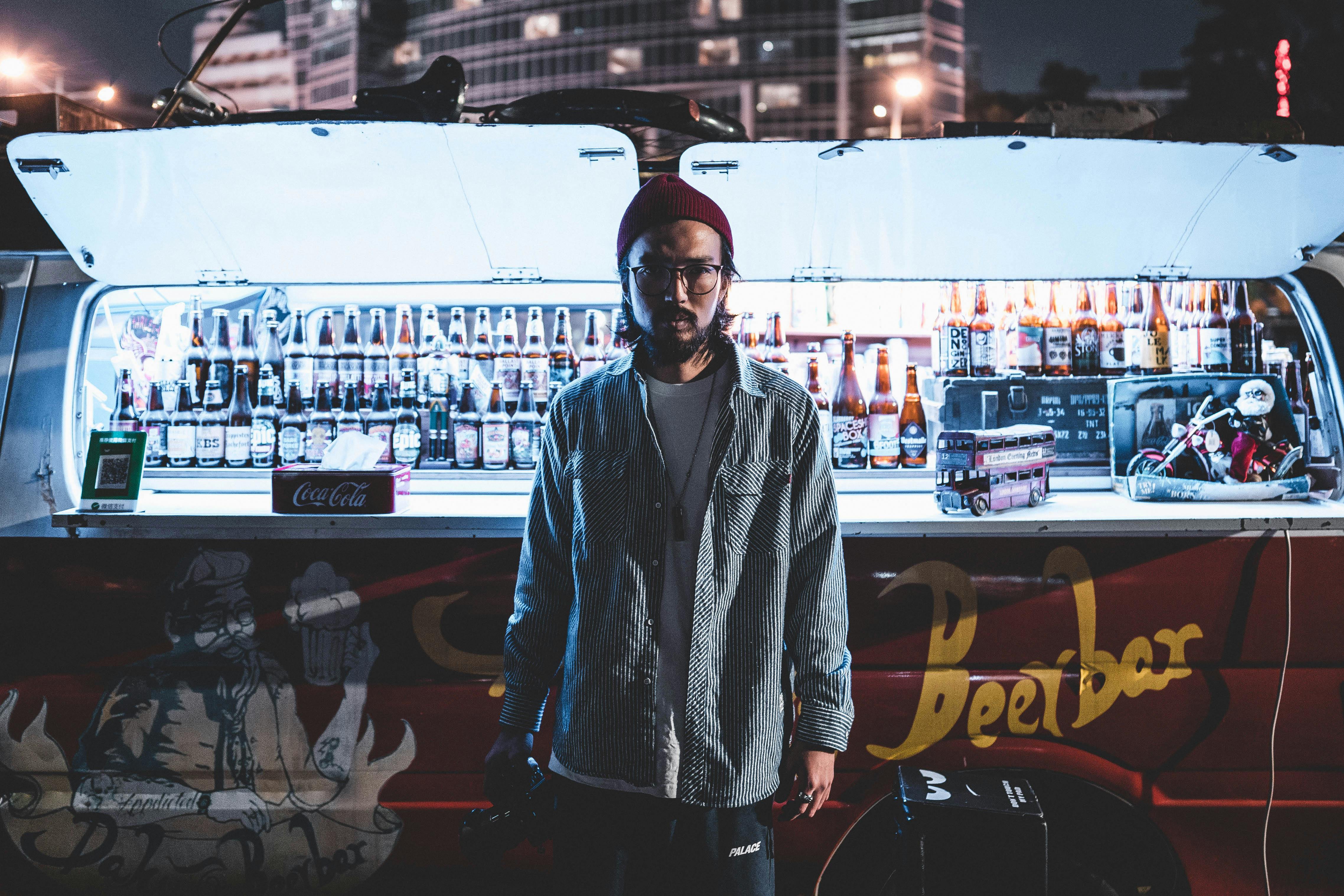 Although the photo above is unique, you can't see the man's face clearly. Be sure that your face is well-lit and visible to anyone who looks at your profile.
2. Don't Wear Your Glasses On Top Of Your Head
When taking photos, most men think they look stylish when wearing their glasses on top of their heads by using the frame as an accessory similar to women's rock necklaces. Not only does this look tacky, but it also looks uncomfortable. Always remove your glasses prior to a photo session and put them back on after the session.
3. Keep your dating bio short and sweet.
A good way to attract attention is not to write too much or include unnecessary details. It's also best to avoid making statements that seem very generic such as "looking for someone to share life with." You don't want to come across as boring or unoriginal.
Here are the top Hinge do's and don'ts to start getting more matches. 
How to improve your Hinge match quality
The premise of Hinge is that it will show you people who match your preferences and want to date someone soon. If you still don't get any matches after a few weeks, there might be something wrong with your settings. If you find your Hinge matches are getting worse, here's what you can do.
1) Check your location
Sometimes it seems like everyone else has moved away from my area or city. If this happens, you could try changing your settings and checking out other cities, too.
2) Take better pictures
It can be hard to take good-looking photos. A lot of apps encourage users to upload their own images. Inste
much trouble finding a photographer through Craigslist or asking friends if they would mind taking a photo for you.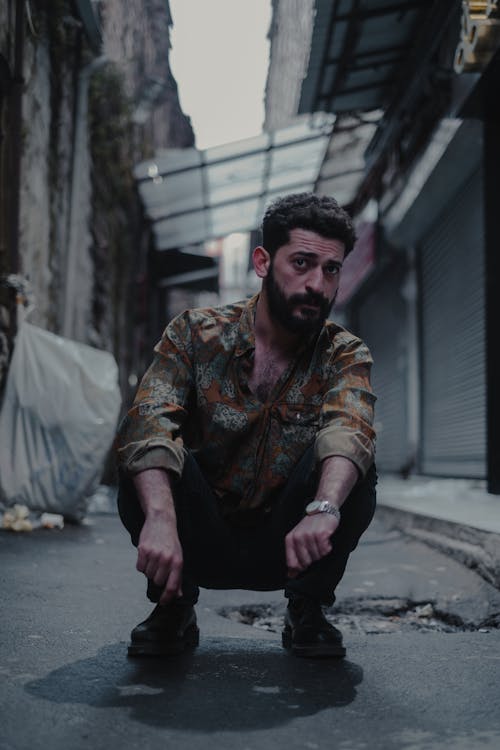 The photo above would have been a great photo if it had better lighting.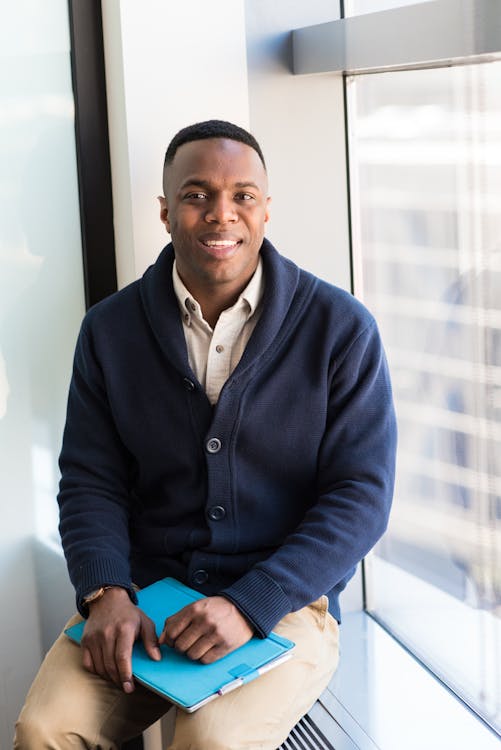 As you can see, this one has much better lighting.
3) Update your information
Many online dating platforms have a large amount of data and information filled into each person's profile. This means more potential matches. And while it's nice to think all these details come together at once, sometimes, it takes time to fill out everything. So, if you have been putting off updating your profile, now might be the time to start.
Here are 3 tips that will help update your dating information on Hinge and maybe get those matches rolling in!
1) Don't forget about your bio
When creating your profile, Hinge recommends writing a short summary. In the past, many men have forgotten about this part. However, don't make the mistake of forgetting about your bio. Bio's tend to hold the most weight on your profile so take advantage of it! Write something that describes who you are without being overbearing or boring. Your goal should be to persuade others that they want to meet you.
Here are the top tips to keep in mind when creating an attractive Hinge profile.
2) Use keywords like: funny, sarcastic, intelligent, etc.
If you aren't sure what kind of words work best for you, ask other friends for input. Make sure to use those words consistently throughout your description. It could mean the difference between getting a few likes and hundreds of them. You could be telling potential matches only half of who you really are. The last thing you want is to come across as fake or disingenuous.
3) Put yourself out there with a photo
You can add a photo of yourself doing something fun or interesting. This will also help you build up some confidence as well. If you're having trouble coming up with ideas, try using Google Images to search for photos to come up with some interesting photo ideas.
How to get more matches on Hinge as a girl
Hinge might seem easy enough for women. But if you're not getting any matches on Hinge, sometimes the problem might be with what you're putting out there.
For example, are you putting up tons of selfies? All those photos make you look like an Instagram influencer, which isn't helpful in finding romantic partners. There are ways around this, though. Just keep the following tips in mind.
1) Use filters sparingly
The last thing you want to do is filter every photo you post. If you feel like you need to edit any photos you've posted, use them only when necessary. For instance, if you're posting about a family vacation, don't go overboard with editing.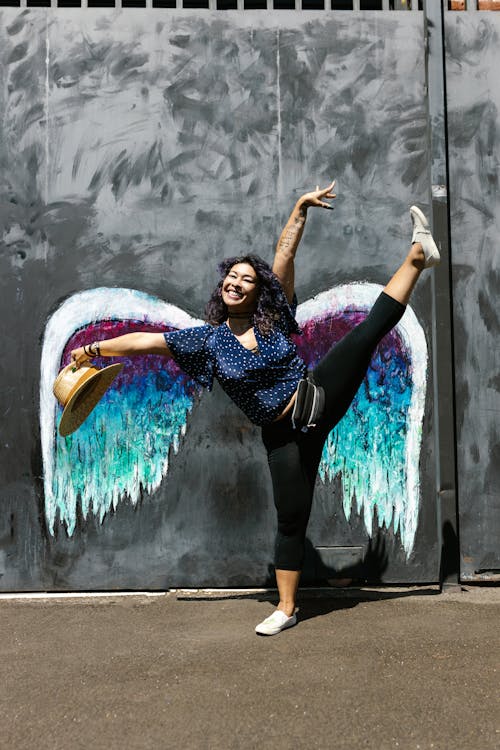 In this example, the woman is showing off her playful side in front of a unique background. Her hat is also a nice touch and shows she has a great sense of fashion.
2) Show more personality
People like to connect with others who share similar interests. So, if you want to impress someone, take some time to explore their hobbies before hitting 'send'.
3) Don't overshare
Letting everyone know too much about yourself risks attracting stalkers and creeps. Try to keep things simple by sharing information gradually rather than flooding your feed with info about yourself. Also, try not to reveal personal information like birthdays until after meeting someone first.
4) Keep it clean
Most apps have rules against nudity, drugs, etc. Always follow the guidelines so you avoid having to delete everything later or be removed from the app.
5) Be genuine
Make sure all your content reflects your positive outlook on life. You'll find success with Hinge easier if you opt for optimism instead of negativity.
Here are tips to come across as more genuine online and in real life…
Don't lie
It might seem tempting to embellish things on the app but if you start lying it becomes apparent pretty quickly. That makes it impossible to trust what you say later on down the road. In terms of job status or education level, just tell the truth. You've got nothing to lose by being honest.
Be yourself
The most important thing to remember whilst communicating on apps is that you need to be yourself. Nobody wants to date a fake version of themselves. People can tell right away if you're trying too hard to fit a certain mold or image. So relax and be yourself. Let your personality shine through rather than hide behind a persona.
Conclusion
In conclusion, if you have been struggling on Hinge, or anywhere else for that matter, you are not alone. This is a common problem. There are many potential reasons for this – from being too specific in your interests to have a less than attractive profile photo – but the best thing you can do is figure out what's wrong with your profile and make changes accordingly. If you need help with writing your dating profile, I offer a dating profile writing service to give you the best chance of meeting someone new.