27 Best Bumble Profile Bio Ideas (to 10X Your Matches)
Creating an impressive bio for your Bumble profile can be challenging. You want others to know about your likes and dislikes; at the same time, you want your profile to look appealing and authentic.
Apart from choosing a Bumble profile prompts that displays something unique about you, here is a collection of the best Bumble profile bio ideas for your profile to stand out.
How do you Make a good Bumble profile?
A good Bumble profile has a funny and creative bio. Besides a well-written bio,  avoid wearing tie-dye and neon colors because bright colors stand out better. Red gives a sense of confidence and allows you to steal the spotlight.
Filters are fun to use but only on social media. They are not appropriate for dating apps like Bumble. Avoid using pictures that alter your appearance or make you look too thin. The best thing you can do to make your profile look attractive is to be yourself. Don't fake any emotions because that's the worst thing you can do to drive people away from you. Never use any pictures from photo-sharing apps or royalty-free websites.
Best Bumble Profile Bio Ideas
Here are some of these ideas, along with Bumble profile examples to get more matches.
1. Choose an Appropriate Photo
Your photo is probably the first thing that catches a user's attention. What could be worse than losing this opportunity because you were too lazy to capture a great shot? Remember to go for a photo that offers a clear view of your face. Avoid wearing sunglasses and make eye contact with the camera.
Here is an example of a great photo:

2. Less than/Greater than Bio
Your Bumble profile bio is the perfect opportunity to make a strong impression. Sticking to a greater than/less than format is one of the best bumble tips for guys and girls. Not only this tip is great for making your profile more interesting, but it will also get your profile more eyeballs.
Here are a couple of Bumble profile examples.
Stan, 26

Country life < City life

Sweet > Savory

Iron Man > Any other superhero movie ever

Serial > RadioLab
Susan, 24

Chinese < Leftover Pizza

A hoodie > Flannel shirt

Manic Monday > Sunday Funday
3. First and Last Bio
Among the best Bumble tips for females and males is this one. Allowing others to know what movie you see or the book you just finished reading can hook up the right people. This info gives out something about you and adds an instant charm to your profile. You can also experiment with different ideas, such as reliving your first trip, your first date, or your first day at work.
Examples:
Christina, 40

First…

Crush: Brad Pitt

CD: The President's of the United States of America

Job: Interning at Macy's
Frank, 28

Last…

Book I read: Twilight (don't judge me!)

Place I visited: Paris for a friend's wedding

Thing I ate: Cheese Sandwich
4. About me/About you Bio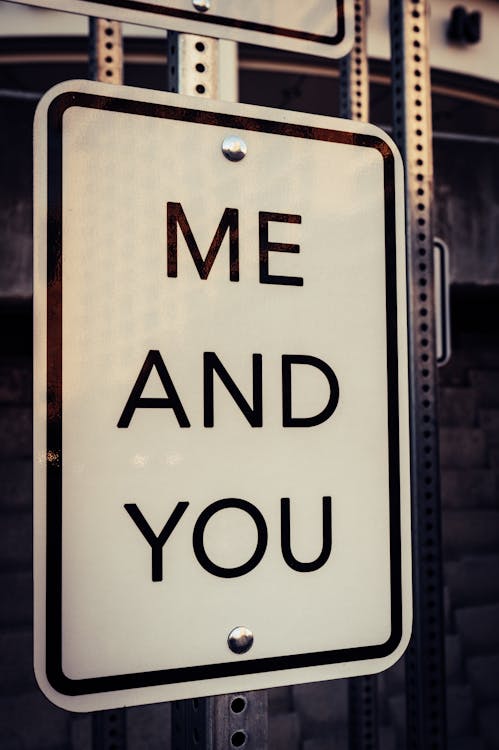 Here is another tested Bumble profile bio idea when nothing seems to work out, or you're not getting replies, for helping you connect with the best people on Bumble. Write in some details about yourself and add contrasting details about the type of person you would want to connect with on Bumble.
Examples of Bumble bio ideas:
Kiara, 35

About Me: Being a busy financial analyst, I work hard all week to spend the weekend hiking! I love my dogs and looking for someone who loves them just as much as me.

About You: Love the outdoors, pets, animals, hiking, traveling, and knows how to light a campfire!
Tom, 31

About Me: I love alternative music and play guitar for a local band. I can happily eat four slices of pizza all at once but know how to burn extra calories when I hit the gym.

About You: Someone who is not allergic to rock music and enjoys listening to (or even playing) drums and guitars.
Here's what to do if your conversations are going nowhere.
5. Three Simple Things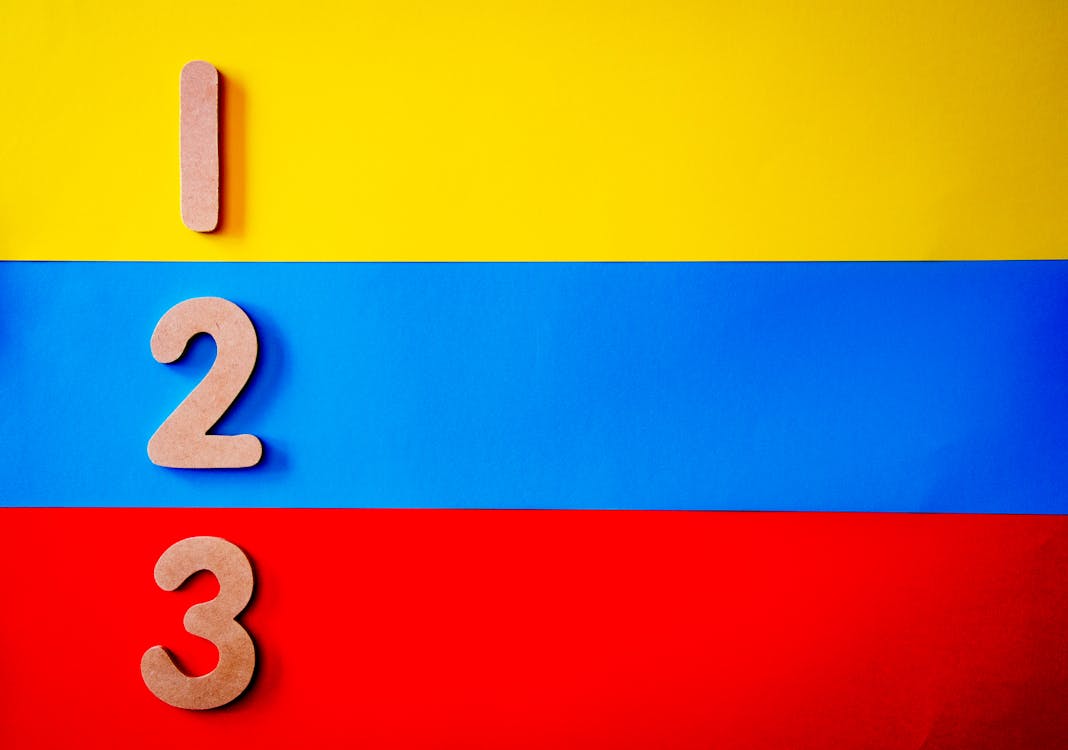 What could be a better way to make your bio short, simple, yet attractive. Play around with different profile bio ideas and go for this format to add three unique or random things about yourself.
Examples:
Carl, 30

I drink loads of coffee, love anything bizarre or weird, and will shamelessly use my cat to impress you.
Fia, 43

Thanksgiving is my favorite holiday, and Gone with the Wind is my favorite movie. Don't judge me for never watching Game of Thrones!
6. Obscure Bio
If you are someone who wants to create an aura of mystery around your Bumble profile, keep it obscure enough to get attention and prompt others to initiate a conversation. The best way to do that is to add a quote from a movie, a song, or take something from pop culture.
Examples:
Liana, 21

I want a guy to say bless you when I sneeze
John, 30

I swam across; I jumped across for you; oh, what a thing to do
7. Listing your Likes
Although this one is amongst the most common Bumble profile ideas, listing your interests can help you make more like-minded friends. However, avoid listing generic interests such as traveling, hiking, or confessing your love for your friends or family. Write something that is not-so-obvious or even weird about you.
Examples:
Mallory, 26

I like…

cleaning my cat's paws

the smell of a new book

the way my younger brother eats French fries
Ryan, 23

I like…

Eating ice cream with a big spoon

Jim Carrey movies

Adam Sandler jokes
8. By Night/By Day
We all have a side-gig or passion that is not enough to support our family. That's why many of us stick to a day job but secretly work on a hobby or craft to make some extra cash or only for ourselves. Whether it's designing websites for friends or baking cookies for your neighbors, let it all out on Bumble.
Examples:
Bianca, 28

Musician by profession and writer by night
Rahul, 31

Sales agent by day, garage band member, and indie music lover by night
Besides creating an attractive Bumble profile, you also have to meet up with matches. Learn how to ask for a phone number and get it almost 100% of the time. 
9. Two Truths and a Lie
Now that's a great way to reveal both good and bad things about yourself. Check out this example.
Jenna, 28

Grew up in Miami

Went to [Name] School

I have 50 pairs of beach sandals.
Nick, 28

I am a fantastic ballet dancer.

I love my cat more than my dogs.

No girl has ever been to my apartment.
10. Useless Skills
Many funny Bumble bios we see revolve around the 'useless' abilities of users. Show off your bizarre and funny talents to the world and get more attention.
Here is an example.
Mandy, 25

I can paint really well, with my feet

I can identify logos of hundreds of brands from all around the world
Tom, 27

I know every line from Inception

I can sing all songs by Lady Gaga
11. List of likes
How do you write about me on Bumble? With this creative idea, you can easily list all the things you love doing. It could be your favorite movies, songs, hobbies, or holiday spots. Stay away from generic answers and don't list obvious things like traveling, hiking, or swimming.
Nobody wants to date a couch potato, so make sure you don't mention things like binge-watching Netflix or playing Candy Crush all day. Add a variety of outdoor and indoor interests to your profile. Try something creative and new. Here are a few examples.
Brian, 21

I like…

The fur of my dog

Eating pizza with my friends and having movie nights on a long weekend

Girls who are not afraid of trying new things
Tina, 30

I like…

Going on a solo trip

Dancing in the rain

Cooking up a salad with just a few ingredients
Gina, 30

I like…

Eating ice cream with a big spoon

Watching Jim Carrey movies

Making friends online
12. Pros and Cons
This one is among the best Bumble profile examples for male and female users. This list allows you to be both funny and serious. Don't waste this opportunity to list the best and worst things about yourself.
Lina, 28

Pro: love pasta

Cons: can't cook anything

Pro: love movies

Cons: I cry at every emotional movie
Mickey, 30

Pros:

Athletic

Empathetic

Love dogs and animals

Cons

Hyperactive

Can't stay indoors for too long

Dropped out of college
13. Unpopular Opinion
If you are one of those few people on earth who don't love Game of Thrones or Friends, confess it through your Bumble bio. Here are some interesting examples of using this bumble bio idea for inviting attention.
Rex, 22

Unpopular opinions…

Titanic is the worst movie ever

Dunkin Donuts makes crappy doughnuts

Frozen > Harry Potter.
Jim, 35

Unpopular opinions…

The Bahamas is better than Miami

Starbucks is overrated
14. Wit and Intelligence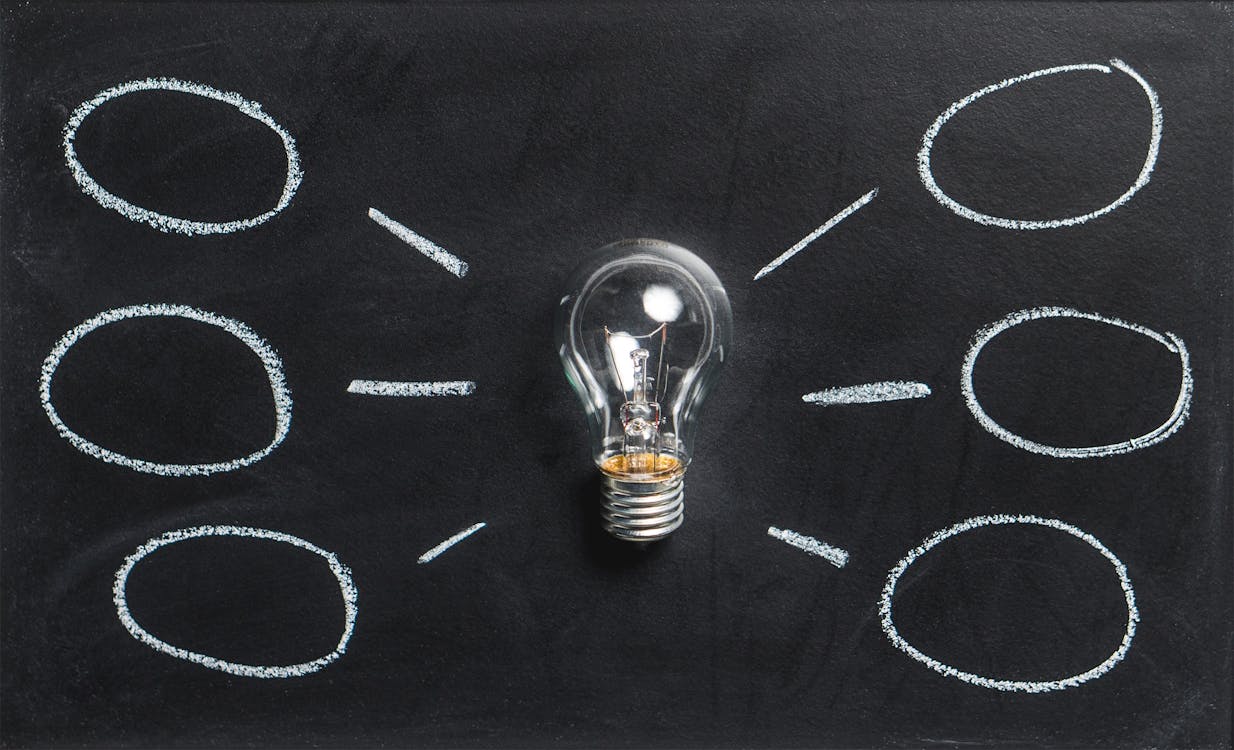 Nick, 25

[Name of University]

An amazing cook, instant noodles that is

Never been to jail before except for in monopoly

Almost a professional singer, my singing stops as soon as I take the first step out of the bathroom.
So, you can use your wit and be more specific with what you want the other to know. Don't forget that you are in the match results to leave an impression. So, designing the best Bumble profile bio can help a great deal when people swipe your profile right!
15. What You're Looking For
Unlike Tinder, where success is mostly determined by how quickly you can quip, Bumble gives you the space to express your true self.
Why waste time filling your bio solely with silly one-liners that don't give anybody a clear idea of who you are when you can just shoot from the hip and lay it all out.
That being said, there is such a thing as too much information. For example, your bio is not the place to list your deepest, darkest desires. Rather, it's the blurb to the book of your life. Here is where you should list all of the basics (i.e., who you are, what you do, etc.) and what you're looking for in a companion.
Here's an example.
Hi! I'm a middle school math teacher. I love what I do for a living, and I have many hobbies, including playing football, reading, and surfing. I'm looking for someone to have adventures with.
16. One Line
If you're confident enough in your ability to charm people, you may opt for a fairly minimalistic bio made up of just a single, witty comment. There's something undoubtedly intriguing about someone who just has that one line, that one killer line.
For this to truly be effective, you'll need a stellar photo to draw people in truly. A profile works best when it's well-coordinated. Following that, you should feel free to get creative with your witty one-liner.
Here's an example:
Not to brag, but I've been told I'm a fine one to talk to

I talked about Fight Club.
17. Conversation Starters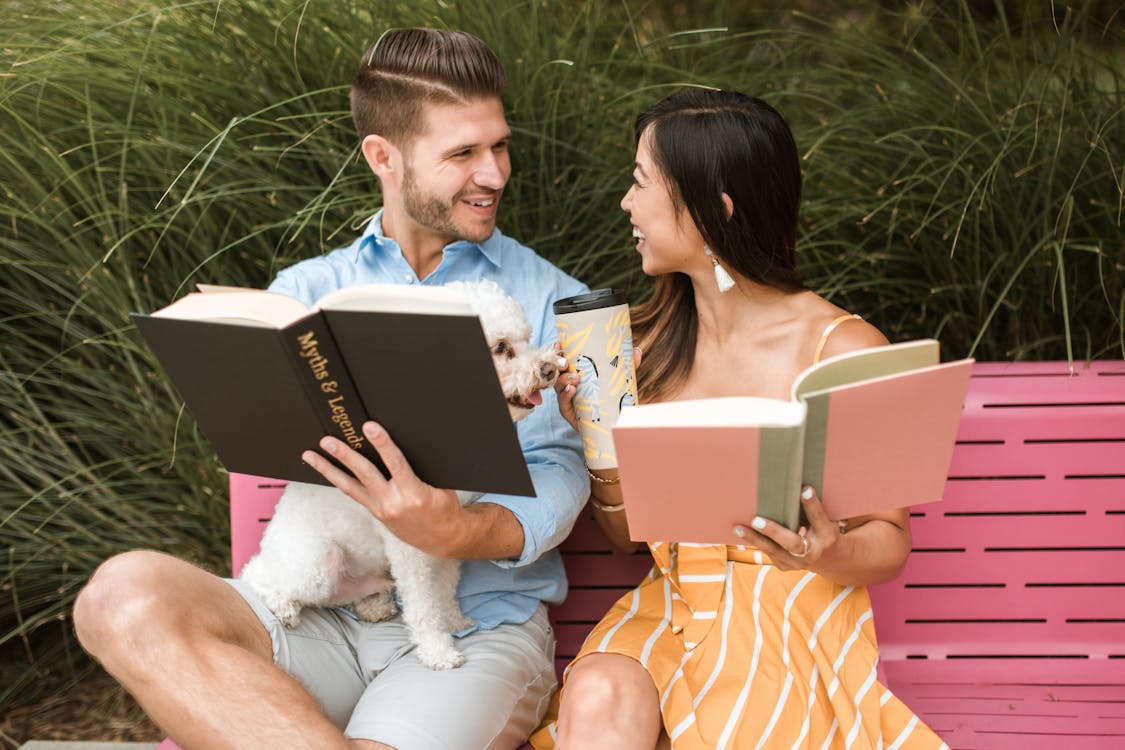 We've spoken a lot about starting conversations on this blog. We have several posts written specifically for people who struggle to strike up a conversation. However, consider this:
You don't need to enter a chat to start a conversation.
The only way you'll be able to put these conversation-starters to good use is if you get people to swipe right on your profile. And those odds just won't cut it for us.
Instead, you can hit two birds with one stone by incorporating a good conversation starter into your bio. This will complete your profile and prompt others to respond.
You'll have to develop something that will get people excited. Here's an example:
Me in 20 seconds: I play guitar (but not very well), will serenade you without prompt, here for a long time not a good time (evil lives forever)

You in 20 seconds: GO
This technique incorporates several other techniques. You simultaneously give people a glimpse of your personality and interests while also prompting them to respond. In the case of this example, the inclusion of a time limit gives it a sense of urgency – people won't be able not to respond!
Here's another example to give you a better idea:
Me in 20 seconds: I think bass girls will always be hotter than guitar boys, I'm a lapsed vegan (that dunked wing was worth it, though), and I have a tattoo of Elvis on my ankle.

You in 20 seconds: GO
Be specific with what you choose to include—the more absurd, the better.
18. Bucket List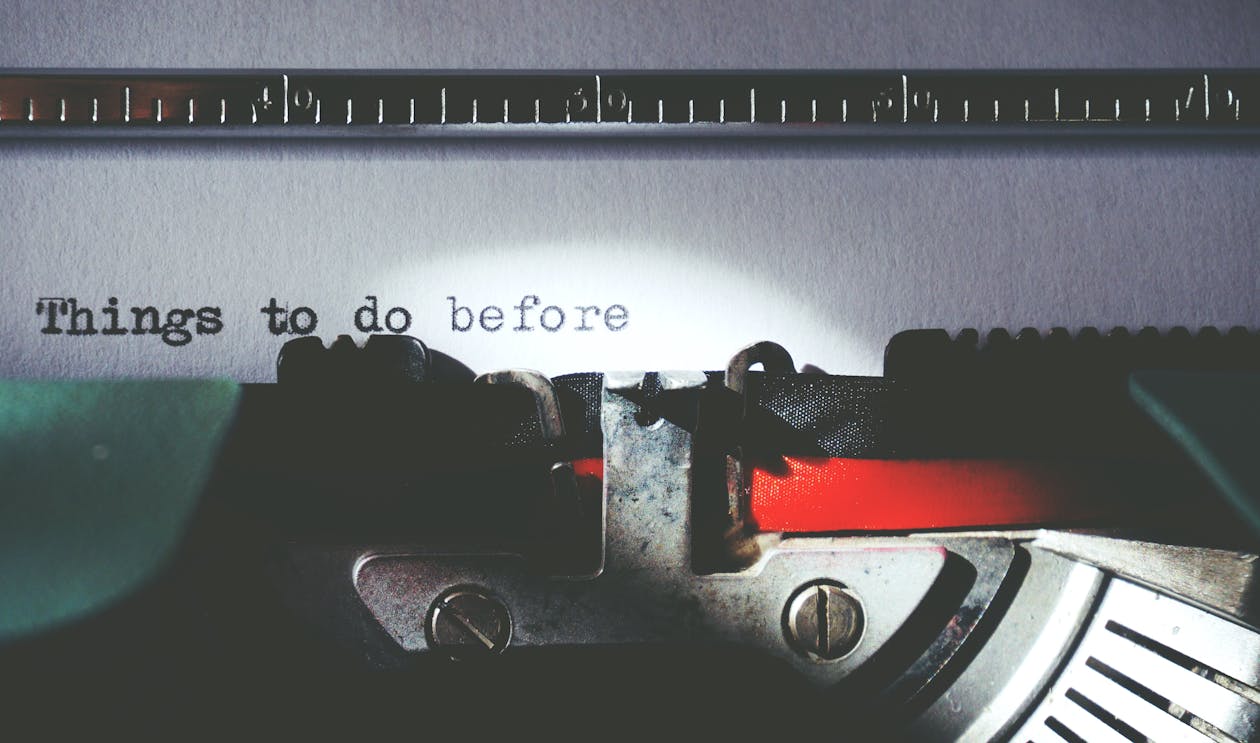 We all have those things that we hope to one day accomplish before we die. Funnily enough, some people have written lists of what they'd like to do. For our purposes, though, a dating profile is all you need.
Everyone loves a guy or gal with dreams and goals. That can be you as well. You just need to frame your profile as a bucket list.
Start by jotting down the things you'd love to try out before you die. It can be anything (so long as it isn't messed up). Once you've got a fair few options to choose from, pick out the most insane and absurd ones – these will draw people in like moths to a flame.
Here's an example of how it's done.
My bucket list:

Fist-bump the Queen (yes, that one)

Find Walt Disney's frozen head (you can't tell me it doesn't exist)

Enjoy this cup of hot chocolate I've just made
Your list can be as silly or as goofy as you want. Humor is always a good choice. Alternatively, you can list some real dreams and goals to give people an unfiltered idea of what you want to accomplish.
Here's an example:
My bucket list:

Finish writing my book.

Compose and conduct my own orchestral piece.

Display one of my own works in an art gallery.

What's yours?
As in the example above, you can also prompt others for their bucket lists as well. This will jumpstart any potential conversations and immediately give you an idea of someone when they respond.
19. Quotes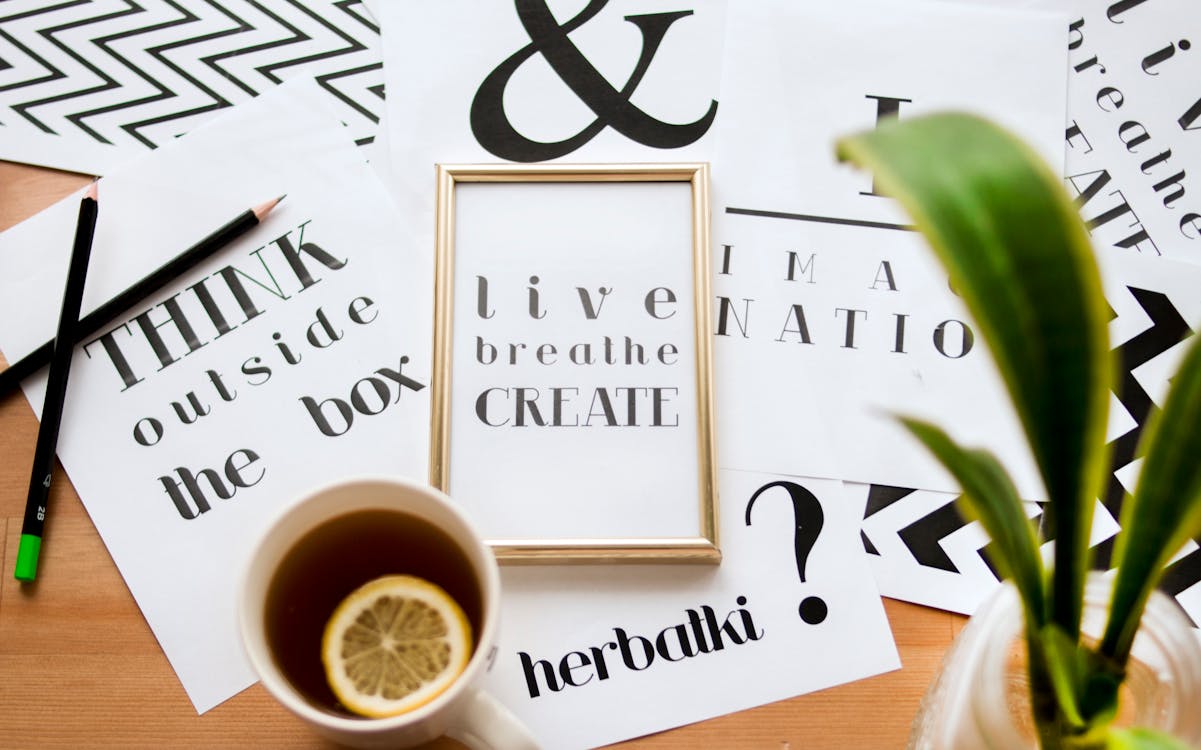 No, we don't mean actual quotes from real people. Rather, using fictional quotes (about yourself) is a humorous way of conveying your appeal. You can cite magazines, blogs, or even real people in your fictional quote.
Here are some examples to get the ball rolling:
"Rated world's silliest goose by Esquire."

"Awarded Office of the British Empire for being a Total Hunk (™)."

"He's my hero" – Every fireman, ever

"I learned a thing or two from him" – Chuck Norris

"I'm so glad she swiped right" – Your mom
The list goes on. There are plenty of potential fake quotes for you to choose from. Don't be afraid to include more than one in your bio. Choose the ones that best reflect your personality. If you're a skinny guy, maybe "world's beefiest hunk" may not be applicable (unless you're going for irony, which would work as well), but something like "world's sexiest stick man" could be good.
20. Be Ironic
Irony is killer. It's defined as expressing something contradictory to the truth, usually for humorous effect (eg. "I'm having a great time," said the person who was not having a great time).
Irony is a form of humor, which – as we've noted already – is a great way to get people to respond. The trick lies in the contradiction you choose to convey. It should be something specific about yourself.
Take our previous example. If you're a skinny guy, deliberately contradict this fact by calling yourself the biggest hunk. It is important to note, however, that you should not lie. Make it obvious that you're being ironic. Include pictures of yourself for reference.
Additionally, this isn't a way of putting yourself down. Rather, it should show people that you're comfortable in your own skin and aren't afraid to make jokes at your own expense.
For example:
I'm the most positive pessimist you'll ever meet. 
If you like a girl with lots of personality you're in luck. I have five.
I'm the most charming guy on this site. My mom told me so. 
21. Be Sweet or Cute
This may restrict your options somewhat, but not every girl likes a big, strong macho-man. In fact, most people appreciate someone who can display their tender side. If that sounds like something you can do, be sure to add plenty of heart emojis or smiling emoticons (like this ":)").
Here's an example: 
hey 🙂 just a skinny guitar boi looking for a bass girl to jam with <3
22. List the Places You Want to Go
People appreciate those with a sense of adventure. Each one of us has places we've always dreamed of visiting. Take a moment to think of your own. It could be anywhere, from Italy to France, Russia, and Vietnam.
With this one, you don't want to get too specific. Rather than naming some obscure towns, you'd like to visit, focus instead on broad geographic regions like countries or well-known cities.
Here's an example:
Hey, I'm looking for someone I can someday take with me to Singapore, New York, and London. If that's you, let me know.
23. Star Signs and Personality Types
Feel free to skip this one if you don't put much stock into astrology or personality tests. However, plenty of people take their star signs and personality types seriously, and including yours in your bio is a good way of getting like-minded people to notice you.
Here's an example: 
Star Sign is: Capricorn 

MBTI Type is: ESTJ
24. "Software Update"
Write your profile as if it were a software update for an app. List notable features and bug fixes. Here's an example:
Bug fixes and improvements
New features implemented (started writing as a hobby)
Performance enhancement (I can now play guitar with 30% fluency)
UI/UX redesign (new wardrobe)
Multilingual support (I speak English and Spanish, but not very well)
Be sure to visit your phone's app store to understand how these software updates are described.
25. Bait and Switch
Bamboozle your potential matches by first stating that you're married with kids, then immediately stating that you're single.
Here's an example.
Married to a lovely woman with three kids and one dog. Just kidding, I'm completely alone.
26. Fictional Characters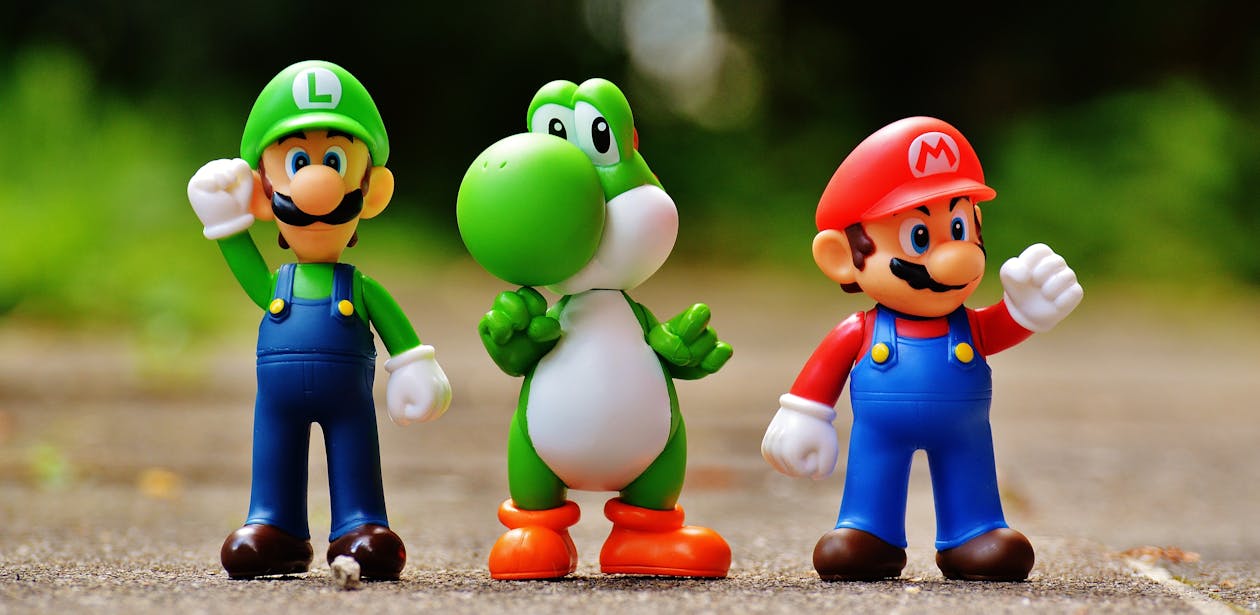 Compare yourself to a couple of your favorite characters from movies, TV shows, or video games. This will give people an idea of your particular inclinations and tastes, but it's also a good way of showing off your best traits.
Here's an example:
It's like Ellen Ripley, but with fewer xenomorphs coming after me (it's just the one, for now).
27. Include Your Income
Okay, don't include the exact amount of money you make in a month. However, you should include what you do for a living to give people an idea of what to expect from you. If you're a retail worker, don't be ashamed. Let everyone know where you work.
Here's an example: 
Insurance salesman, charity worker on the side.
Bottom Line
Millions of people use these Bumble bio tips to create meaningful relationships, find friends online, and make new friends. Along with Tinder, Bumble is becoming popular among both men and women because they can expand their network through a convenient and safe app.
If you want to explore more Bumble profile bio ideas, don't hesitate to get in touch with me to write an appealing Bumble bio. I've helped dozens of clients to revamp their profiles and get more matches and dates. I will be happy to answer your bumble profile questions.