14 Best Hinge Profile Tips (To Stand Out And Attract Mates)
If it's your first time venturing into the world of dating apps, you may not know much about Hinge. The app that is 'Designed to be deleted' allows you to reveal your personality without giving away too much information to spark interest.
Therefore, you want your Hinge profile to give a glimpse of your personality but also be engaging. So, how do create a Hinge profile that stands out and gets likes? Read on to find out. 
How do I Make my Hinge Profile Stand out?
The key to creating a great Hinge profile is to focus on a few key components, such as your photos and prompts. Here is a general overview of how to make your Hinge profile stand out.
Include a variety of great, high-resolution pictures
Pick unique prompts for your profile
Give interesting answers to the prompt questions
Don't be too cheesy or try-hard
Be honest and genuine
Be upfront with what you are looking for
Add photo captions or prompts
How does Hinge Work?
The app's goal is to match you with others. While this app's basics are similar to Tinder, users can access a list of fellow users based on their criteria, which include physical proximity, gender, and age. When viewing prospects you can like a user, and if the same user likes you back, you can message each other and start a conversation. You can add personal information from Facebook and import pictures to get more eyeballs on your profile.
However, Hinge only provides a select list of options for men and for women, unlike Tinder.
Useful Hinge Profile Tips
Now that you know how this dating app works, here are some helpful Hinge profile tips to attract more likes and matches. 
Tip 1: Select Great Photos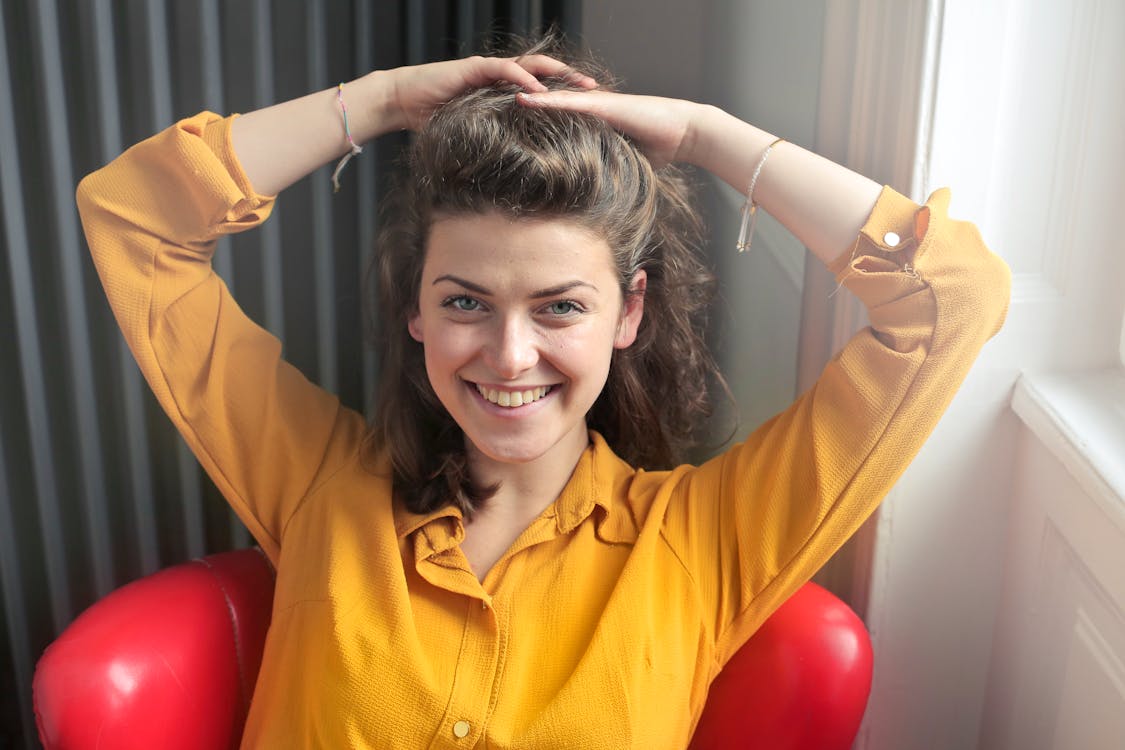 Your photos should be high-resolution images. Never post spotty, unclear, or grainy pictures. On Hinge, the minimum recommended range of pixels for photos is 640 x 640. However, you should aim for at least 800 x 800.
The app also allows users to upload short videos. Hinge profiles with videos enjoy slight preference in the display queue. A user has to upload six photos to their profile.
The video format is the same as it is for other dating apps. A video clip can be anywhere from a few seconds to thirty seconds. Users can choose videos from their Instagram, Facebook, or camera roll. Make sure your videos are engaging and fun to reveal your personality and lifestyle. For example, you post a clip doing an interesting activity, such as playing beach ball with your friends.
Attention-grabbing pictures can break the ice and become a point of conversation. When you upload interesting pictures, you allow other prospects to like or comment on your photos.
Choose color pictures on an exotic location, on a beach, or with your pets to add more credibility to your profile. Avoid using filters that make your photographs look goofy or alter your appearance.
Users can also caption their images with 'stock' photo prompts. With a list of dozens to choose from, these photo prompts offer a perfect reason to initiate comments, given you know how to use Hinge photo prompts. 
Here are some tips for posting great Hinge profile photos:
Your first photo should show your face clearly. Don't forget to smile.
Remember to make eye contact with the camera. But it's ok to have a few candid photos also.
Post recent pictures so your match doesn't get a shock when he/she meets you in person. If your main photo was from 10 years ago, it's time for an update.
Feature a wide range of outfits in your pictures, from casual to business.
A stunning location or a background can increase your chances of getting more likes. 
If you have a pet, don't forget to add it in at least one of the pictures.
Flaunt your interests and passions. Post a picture of you surfing, hiking, or playing tennis, golf, or the guitar.
If you must post group photos, make sure the group is small enough for your match to pinpoint you. Limit group photos to one at the most.
Get some honest feedback from your friends and family about your Hinge profile photos. If you need professional feedback, I can help you out too.
Use a professional or a hi-tech smartphone camera to take photos.
Things to avoid:
Don't use filters that change your overall look or appearance.
Avoid selfies when possible.
Don't wear a large-sized hat or sunglasses that hides your face.
Avoid shirtless pictures unless you are posting ones from a recent beach holiday.
Here are some examples of great photos: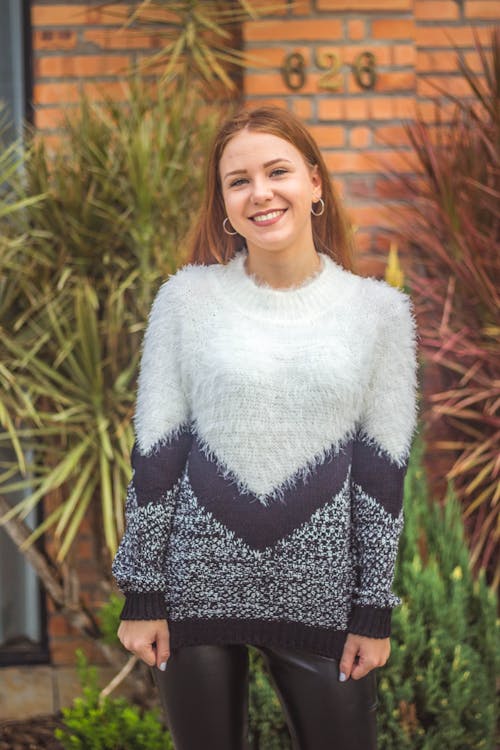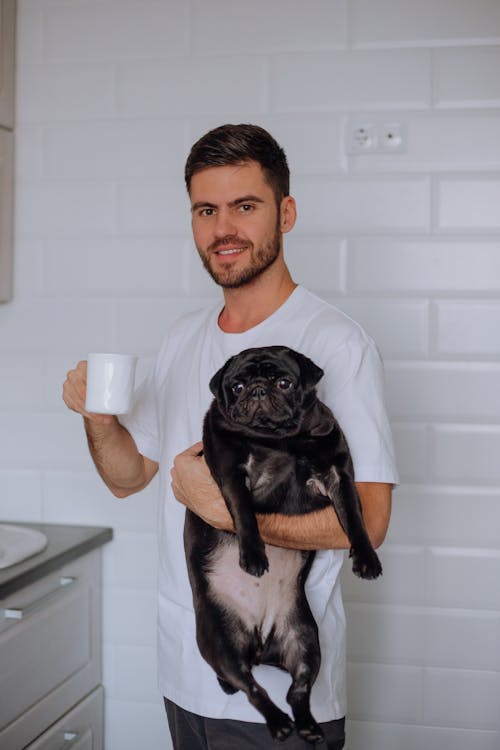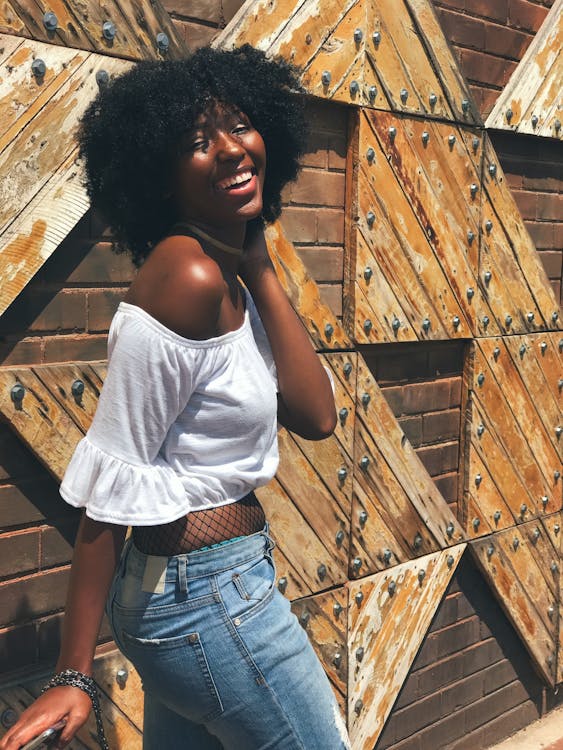 Be sure to check out the top Hinge do's and don'ts here.
Tip 2: Focus on Your Story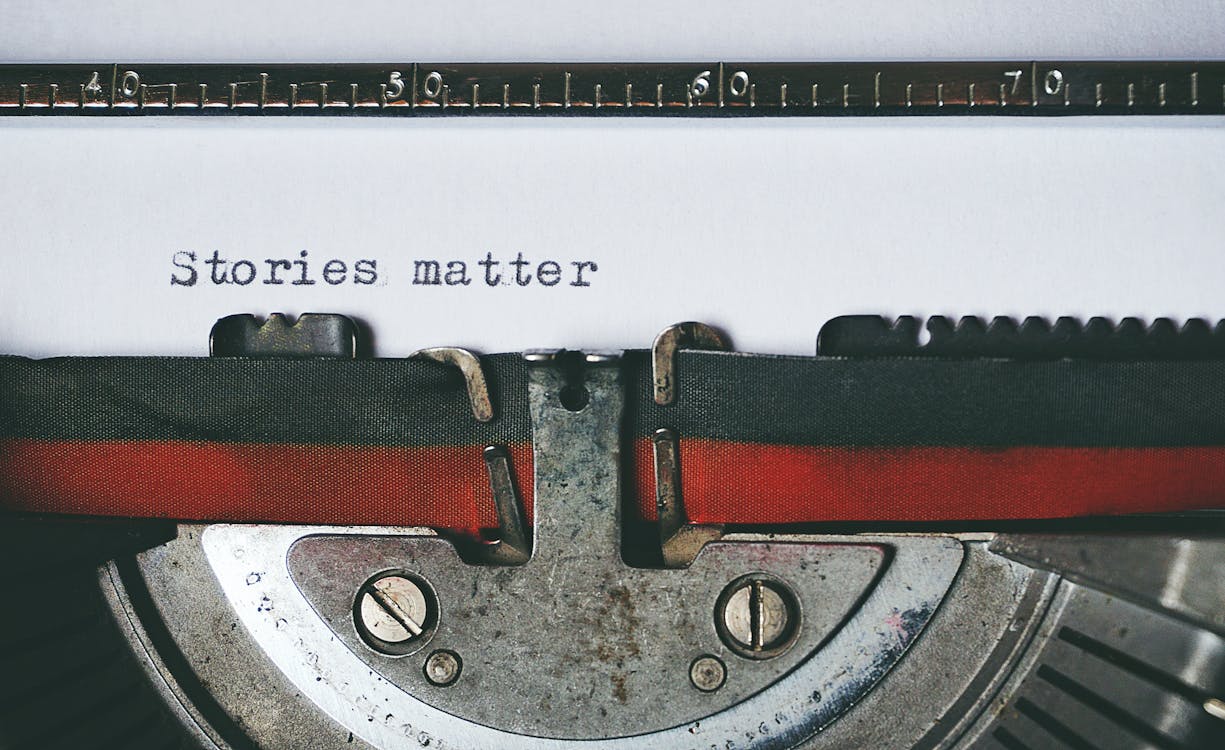 Users can choose up to three Hinge prompts to tell their story. There is a wide range of prompts to choose from, so be sure to choose prompts that are interesting and reveal who you are to prospects.
The most important thing is to be yourself. Since there are roughly 80 prompts to choose from, you can focus on prompts that allow you to show off your best traits. For instance, women attract more to men who display bravery, courage, and the willingness to take risks.
Research also reveals that women like men who have a good sense of humor. Select promotes that allow you to show off your funny side. Avoid using any negative prompts such as 'worst first date' that can make your dating profile dubious.
To get started, here are the 6 best hinge prompts to use. 
Tip 3: Add at least One Funny Prompt Question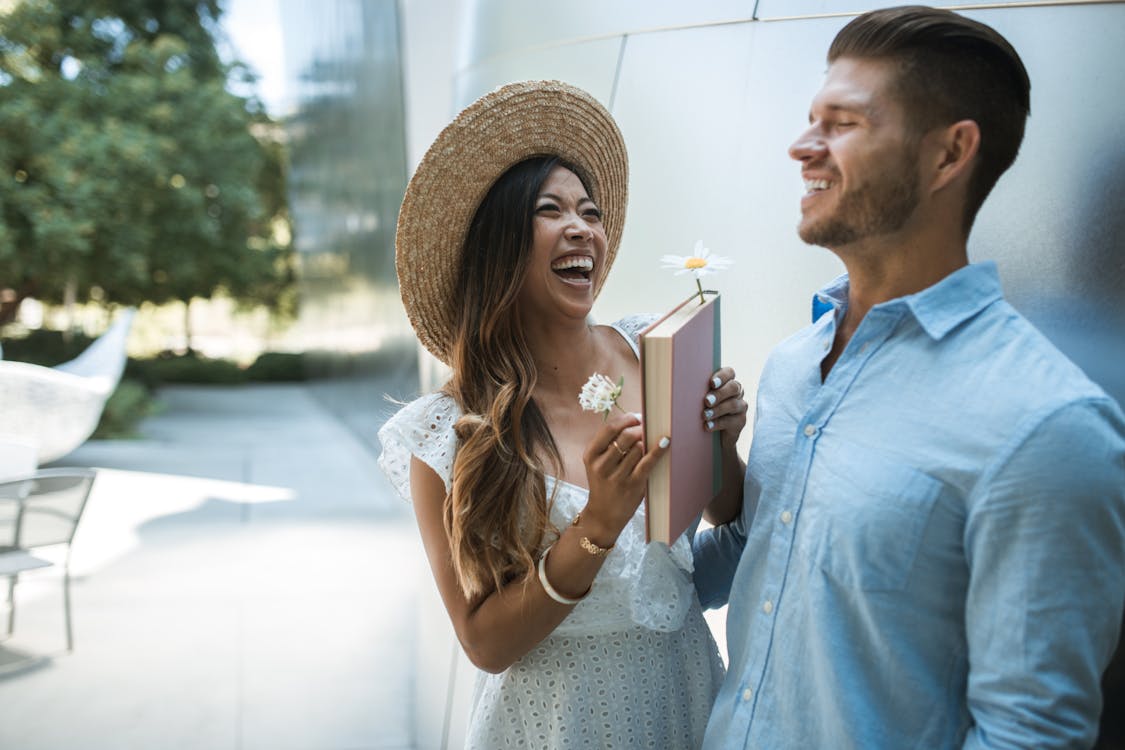 Although your pictures help make a great impression on your potential matches, you can make your profile more unique through prompts. Your choice of prompts allows your dream date to get a glimpse of your likes, preferences, and thoughts. But above all, they offer a great opportunity for your match to engage with you. 
You get more than 80 prompts to choose from, so there is no excuse for choosing the wrong prompts. Since you have to respond to these prompts in less than 150 characters, make sure you pick the most interesting ones.
There are funny blurbs and creative questions that give you enough room to experiment with creative ideas.
Here are some interesting prompts and the answers you can write to get some love.
I know I've made it when … I've got you!
The dorkiest thing about me is … that I still read Harry Potter
The award I should be nominated for… is the Laziest 30-year Old alive!
Notice how these prompts allow you to list the best and worst things about you in a light-hearted manner. Your prompts are nothing but a creative way to introduce yourself to potential matches. When you are searching for the best prompts, make sure you pick the ones that show off unique aspects of your personality. 
For instance, you can add something interesting for prompts like:
Believe it or not, I…
The highlight of my day is usually…
Don't hate me if I
Dating is supposed to be fun, so there is no reason why your dating profile should be dull and boring.
Check out some funny Hinge prompt answers for girls for more ideas. 
Tip 4: Choose Your Hinge Profile Questions Carefully
Most users prefer answering questions about hobbies, favorite TV shows, and travel destinations. One of the best Hinge profile tips is to choose your questions wisely to reveal what makes you interesting.
For instance, instead of asking 'I like doing..' or 'my interests are,' go for something like 'first round is on me.' We all want to hang out with people who make it more about us and not about them. Instead of focusing on how fantastic you are, answer questions that reveal what you can do for others.
Here's what to do if your Hinge conversations are going nowhere. 
Tip 5: Don't Give TMI
While dating apps allow you to express your passions and hobbies, don't give too much information. Keep it short and straightforward. For instance, if you hold any strong beliefs (political or religious), keep them to yourself. Not everyone may agree with your views, which can reduce your chances of connecting with users.
The whole idea of keeping it simple is to build mystery so users would want to connect with you after going through your profile. As mentioned, the limit for each prompt answer is 150 characters, so choose prompts that reveal your traits, hobbies, and interests.
Tip 6: Avoid Generic Responses
We are tired of seeing references to The Office and Game of Thrones because they make a generic profile. Although these TV shows may be your favorite, there is no need to confess your love for them. Opt for more unique answers instead. For example, you can say:
Nothing beats an evening streaming *your favorite show* at home. I'll supply the popcorn. You bring your *favorite drink* 
Tip 7: Don't make it all about Partying
Avoid posting pictures of yourself drinking or partying or telling stories of getting drunk. Hinge is catered to users who are looking for serious relationships so you will be turning off a lot of potential prospects.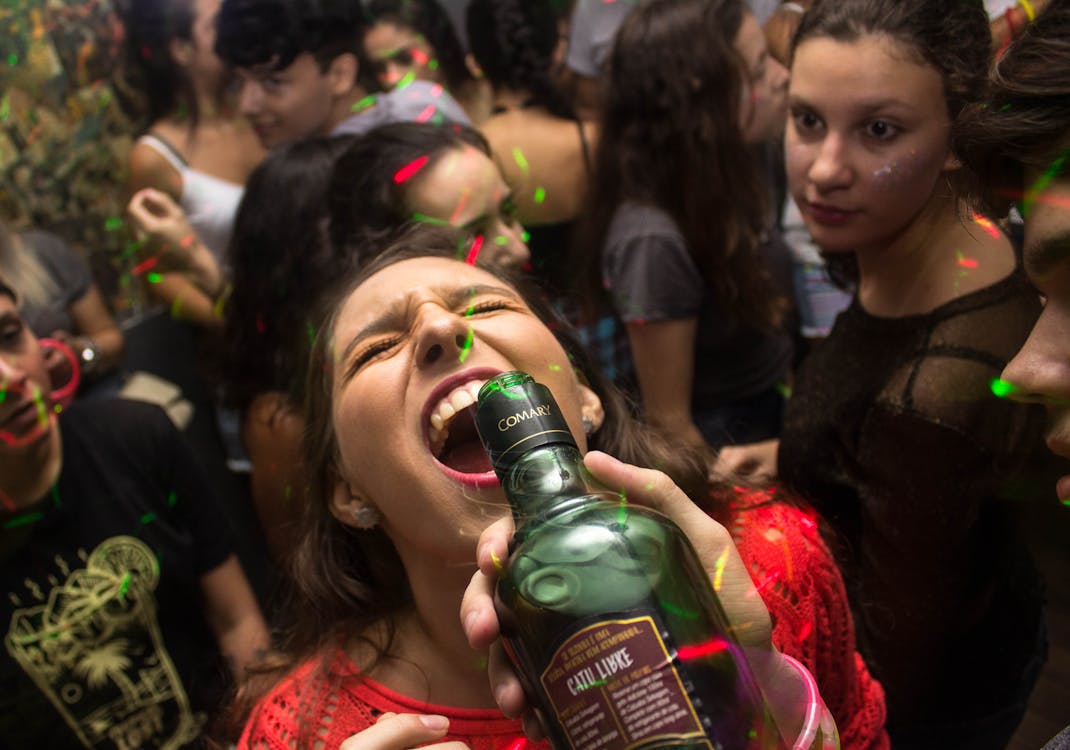 Instead, post photos of you doing interesting activities, like hiking, painting, taking photos, yoga, or whatever you enjoy doing. This shows prospects about what it might be like to date you. It's fine to include a picture of yourself with a glass of wine or champagne, but make it a classy picture. 
Tip 8: Make One of Your Prompts About Her
The primary objective of completing your Hinge profile is to market yourself in the most appealing way possible. So far, we have already discussed adding prompts as a means of providing insight into what makes you unique in an irreverent and quirky way. 
However, prompts can also be used in a more enticing sense. At least 70% of your profile should be about you – the remaining 30% should be about her.
Simply put, tidbits about your ideal partner can be a huge draw, so long as they are used correctly. Your profile as a whole should have a positive tone, and the prompts you choose should follow suit.
For example, you shouldn't describe what you don't want in a woman, as this can make you seem picky at best and judgmental at worst. You should also avoid prompts that ask you to describe any previous relationships you may still feel bitter about.
Instead, choose prompts that describe what you would like to see in your partner and what you want out of a relationship. List activities or hobbies you would like to share, and describe your ideal partner in a soulful and intelligent way rather than focusing on their physical attributes.
Here is an example:
"I want someone who…

Is willing to dance in the rain with me, and who may want to start a band together."
Tip 9: Evaluate Your Deal Breakers
Hinge is a great online dating platform for a number of reasons, chief among them being its accessibility and the range of options that are available to you. One of the first things you will get to do when setting up your profile is designate your match preferences. This feature is great for people who have a very particular type, as it pretty much eliminates potential matches who may not meet that criterion. 
Of course, therein lies the downside as well. When you designate a particular attribute or trait as a dealbreaker, any profiles that happen to correspond to those specifications will not be recommended to you. 
Now, if you took our bonus tip to heart and upgraded your account, several additional filters such as children, politics, and education will be available to you, along with the typical age, distance, and height filters. These can help iron out anybody who may be incompatible with you, but be careful about getting too specific. 
Take the time to reevaluate some of your dealbreakers and filters, lest you miss out on someone who could have been your perfect match. For example, ask yourself whether or not it matters that your partner is 30 or 31, or whether they are 5"7 or 5"8. 
Tip 10: Vitals, Virtues, and Vices
Speaking of preferences, filters, and dealbreakers, it is important to be honest and forthcoming about your own attributes, beliefs, and habits. Or, as Hinge calls them, your vitals, virtues, and vices. 
This information may initially seem a little too revealing for comfort, but being honest about who you are is important when it comes to online dating (no one wants to date a catfish). Additionally, providing all of these details could be just what you need to get noticed.
For example, if you are a non-smoker, make sure that you check the non-smoker box. Too many people completely bypass these prompts, only for them to be overlooked by certain filters. 
Additionally, including these items will allow people to get a read on you much quicker, thus trimming some of the fat off of the time spent trying to get to know someone.
Find out why you're not getting replies from matches. 
Tip 11: Add Captions to Provide Context
Any opportunity you get to squeeze in a few more tidbits about yourself should be taken advantage of. Fortunately, Hinge allows you to add prompts or captions to your photos, giving you more space to express yourself and providing some much-needed context when necessary. 
Granted, these captions are entirely optional, but you should add them to a few of your photos to show more effort than the typical Hinge user. Your caption can include the location at which the photo was taken (though there is a separate option for that) and should be used to describe the mood or feeling it depicts. There are lots of prompts to choose from.
People who add prompts to their photos are more likely to be noticed by other users, but you should avoid using generic captions. For example, if you have a photo of you at the beach, avoid captioning it with "at the beach" – leave it blank instead.
Tip 12: Connect Your Profile to Instagram
Hinge gives you plenty of room to add some great photos, but we would recommend against going overboard. Your Hinge profiles should strike a balance between comprehensiveness and conciseness – quality over quantity, as it were. 
To that end, we would suggest that instead of cluttering your profile with meaningless photos, select the ones that truly reflect who you are (as stated in one of our previous tips) and link your Instagram account to your Hinge profile. This will allow people to view more pictures of you without being overwhelmed. 
Tip 13: Use Hinge Boost
Online dating can sometimes be a costly endeavor. We recommend that you save your money whenever possible instead of pumping it into a dating app. With that being said, strategic, sparing use of the Hinge Boost feature can be helpful if you find yourself stuck in a rut or you just want your profile to reach as many people as possible.
A single boost lasts up to 8 hours and costs $14.99 (less if you buy in bulk). The best times to use it are at 4 pm on Thursdays and 5 pm on Sundays.
Tip 14: Have Someone Manage Your Profile
If, after all of this, you find that your profile still is not up to the standard you would like it to be, it may be time to find some outside help. Fortunately, we offer dating profile advice and feedback, so you can be sure your profile will be in capable hands. 
Bonus Tip: Upgrade your Account
Your Hinge profile can serve as a magnet if you know how to optimize it. Another way to make the most out of your Hinge profile is to upgrade your plan. Once you upgrade to a paid membership plan, you can receive up to 300% more matches than the free version.
Get in Touch for More Hinge Profile Tips
Are you struggling to get replies?  Not sure what openers to use?
If you want to know more about the best hinge profiles to make your Hinge profile more attractive, get in touch. My professional dating profile services will help you to create an irresistible Hinge profile that stands out and gets matches.